How one teen is beating cancer odds and achieving her dream
What should have been a normal PSAT for 16-year-old Kenzie Kelley turned out to be much more — a persistent nosebleed during the test would be her first sign of leukemia.
"They brought me to the nurse's office and my nose was still bleeding," Kenzie said.
Nothing would stop the bleeding. That's when she began to realize this was something more serious than a simple nosebleed.
"I've got cancer, cancer doesn't have me."
By the time her grandmother, Estella Martinez — better known as Nana — arrived, Kenzie was hunched over the toilet. She immediately took Kenzie to the emergency room and from there, they found themselves at Baylor Scott & White McLane Children's Medical Center in Temple, Texas.
It was at McLane Children's that Kenzie was diagnosed with acute lymphoblastic leukemia. She began chemotherapy the same day.
This malignant, progressive disease is cancer of the body's blood-forming tissues. In people with leukemia, the bone marrow produces abnormal white blood cells that don't function properly. Treatment is complex and generally takes years.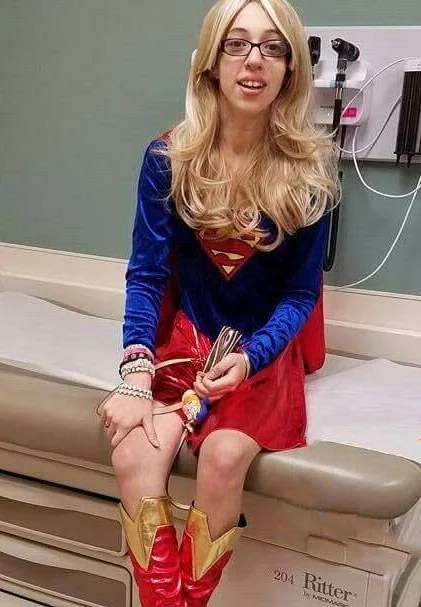 "I remember hearing a little voice in my head reminding me, 'You're going to be ok,'" Kenzie said.
She lives by her mantra: I've got cancer, cancer doesn't have me. This positive mindset and her support system of friends and family have been with Kenzie every step of her cancer journey.
Kenzie has autism and developed a close bond with her special education teacher, Mrs. Donna Pierce, in eighth grade. Her Nana would call Donna every time they were headed to McLane Children's, even if it was in the middle of the night, and Donna would always reply, "Pick me up, I'm coming with you."
Beating the odds
After accidents, cancer is the second leading cause of death in children ages 1 to 14, according to the American Cancer Society. But Kenzie was determined to beat these odds and beat cancer. Her Nana felt the same way.
"When I heard cancer, I heard the word faith," Nana said. "I said, 'We are going to beat this. We are going to fight it.'"
According to Kenzie and Nana, another pillar of strength has been Kenzie's physician, Guy Grayson, MD, a pediatric and adolescent hematologist-oncologist on the medical staff at Baylor Scott & White McLane Children's Medical Center.
"Dr. Grayson is awesome," Kenzie said. "He will go above and beyond for me."
Keeping up with her schoolwork and treatments at the same time wasn't easy. But any time she needed accommodations to make attending class more feasible, Dr. Grayson made sure she was taken care of.
"McLane Children's is the most calming place," Nana said. "No matter how much chaos there is, everyone is really calm and has everything together. Everybody knows Kenzie by name."
Giving back
Kenzie also participates on the Teen Advisory Board for McLane Children's. Made up of current and former patients like Kenzie, the board advises the hospital on how to create a friendly environment for patients, and fundraises on the hospital's behalf. The teens on this board are all very close, and they support each other through the various health trials they face.
Kenzie's journey with her friends and family has taught her how important relationships are and how fragile life is. She wants to one day become a special education teacher for elementary or middle school children, just like Mrs. Donna was for her. She finished high school while undergoing chemotherapy and is currently studying at Blinn College to become a special education teacher.
"I lived through autism and am able to see it through their eyes in a lot of ways," Kenzie said of her dream to teach children like her.
Kenzie officially beat cancer in January 2017, when she finished the last of her harsh chemotherapy treatments. She is finishing up a few other treatments this month, but realizes this is a fight that will continue.
With her positive spirit and strong support team, Kenzie is confident she can take on anything life throws at her.
Learn more about comprehensive, patient-centered cancer care at McLane Children's.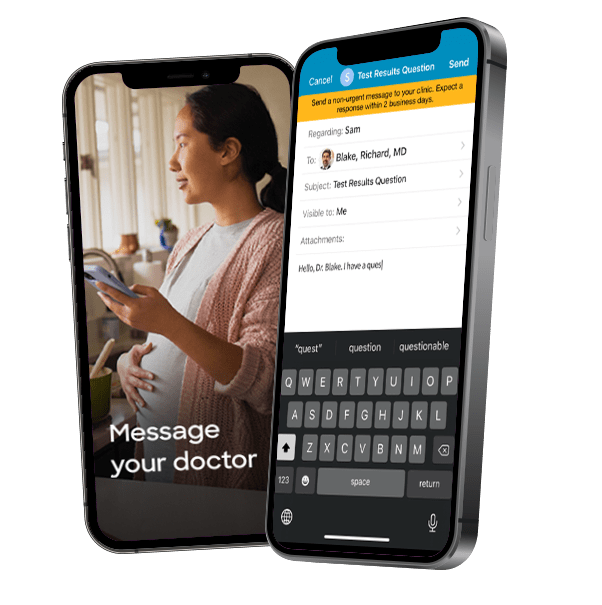 We make it easy.
Healthcare doesn't have to be difficult. We're constantly finding ways to make it easy so that you can get Better - and stay that way.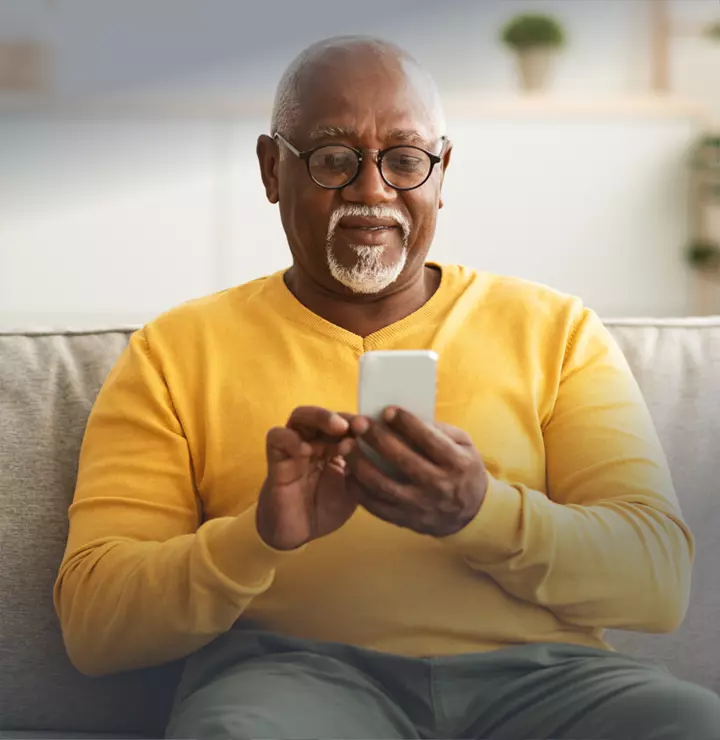 Better

tools make it easier
We all have different healthcare needs. Handle them your way with the MyBSWHealth app. Download the app today and take a hands-on approach to your healthcare.