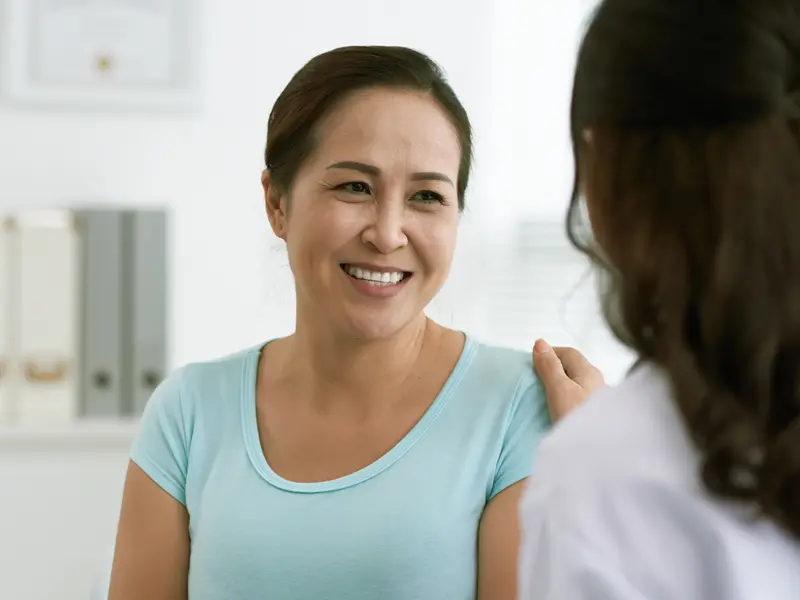 The Baylor Scott & White difference
Your primary care provider, or PCP, isn't just your first step when you need healthcare. They're your first step into the largest not-for-profit healthcare system in Texas, connecting you to trusted care options statewide. It's personalized, coordinated care from a team of compassionate providers who are always on the same page, sharing access to the same care plan, health history, and other important details of your care. It's primary care delivered as only we can — part of an integrated system, all working together to give you the care you want, how you want it.
Services our Austin primary care clinics offer:
Preventative health
Women's health
Pediatric care
Physicals, including sports physicals
Immunizations and vaccinations
Treatment for illnesses and minor injuries
Chronic disease management and medication management
Diagnostic testing and lab services
Find a location in your neighborhood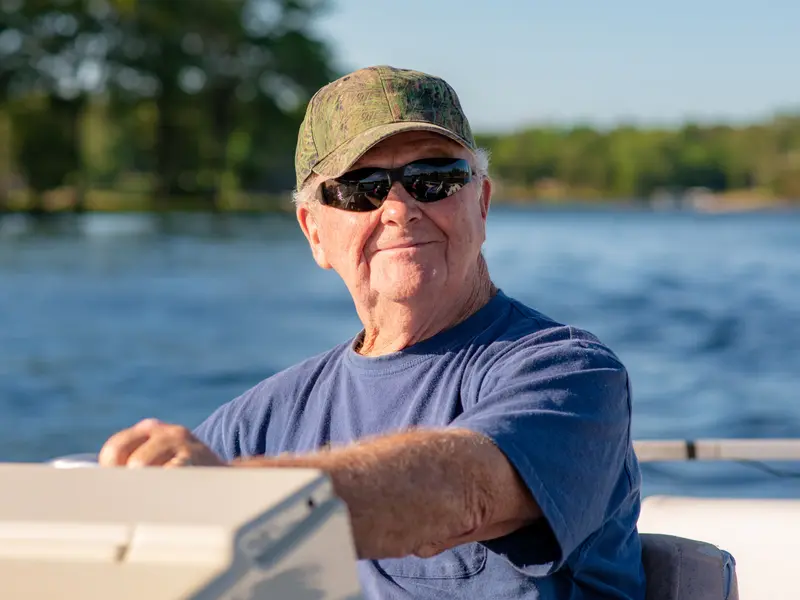 Primary care is essential care
Think of your physician as the quarterback of a primary care team who is with you throughout your healthcare journey.
They are your first step when you need routine healthcare services like physicals, immunizations, and prescription refills, or if you have flu symptoms, minor injuries or back pain. They are also there to help manage chronic conditions like diabetes or high blood pressure, or to connect you to important preventive services like mammograms or colorectal screenings.
Our physicians build personal, long-term relationships with their patients. They know your health history and work with you to achieve your health goals for the future, leading the way with expert guidance while offering the most consistent voice in your care.
Mobile makes it easy
Just like we make it easy to get care when your child is sick or injured, our top-rated app, MyBSWHealth, can simplify keeping them healthy. The app lets you book appointments, message your pediatrician, view your child's medical records and schedule virtual same-day care from your computer, smartphone or tablet.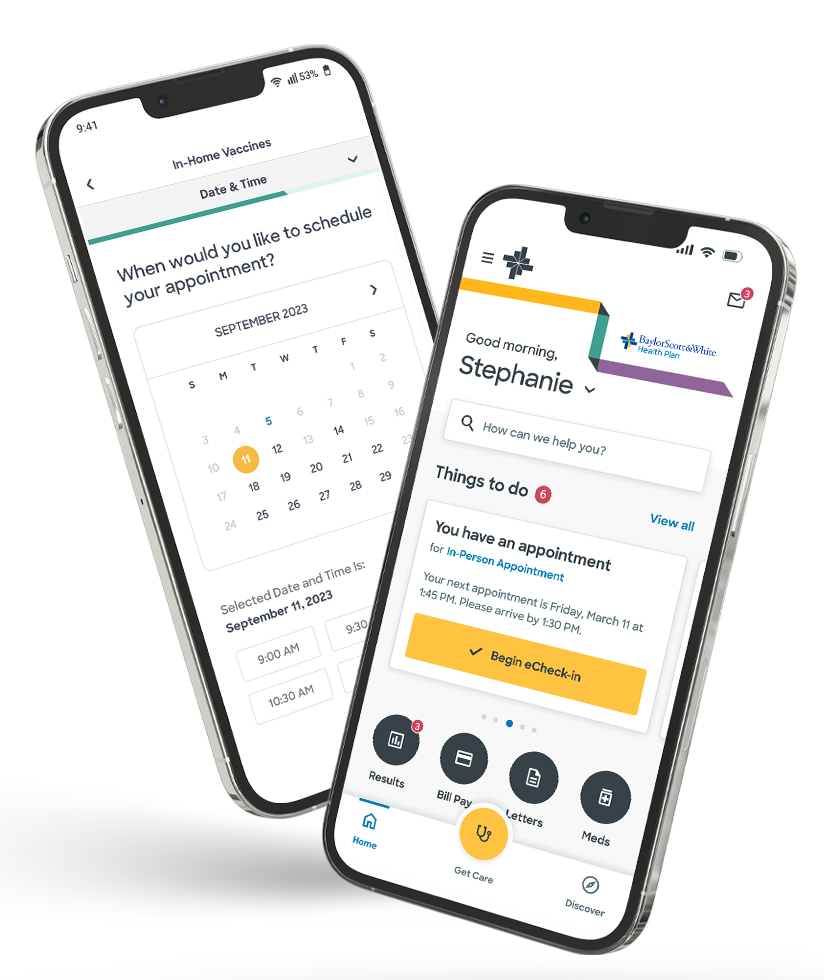 A network of specialists at the ready
When your primary care team is part of the Baylor Scott & White Health network, you get access to a network of specialists ready to provide the expertise you need, all working together as part of the same care team.
It's care that's always connected — to each other, to you, to technology, as well as to some of the most advanced healthcare facilities, clinics and hospitals across the state.
It's a model of coordination that is leading the way into the future of healthcare, providing a better patient experience by putting your entire care team on the same page — yours.
Frequently asked questions
Having the right primary care physician (PCP) to help you manage your regular medical needs is one of the best things you can do for your health. A PCP can help you stay on top of your health, treat you when you're sick and refer you to a specialist when needed. Here are some answers to frequently asked questions about PCPs and primary care.
What is a primary care doctor?

A primary care physician (PCP) is a general doctor who helps coordinate all aspects of your healthcare. PCPs listen to your questions and concerns, review your symptoms, treat you when you're sick and take a proactive approach to help you stay healthy. They can also help you manage chronic (long-lasting) conditions and refer you to a specialist when necessary.

How do I find a PCP that's right for me?

If you're looking for a primary care physician, the best place to start is with family and friends that you know and trust. Ask for recommendations and find out why they like a certain doctor.

Research each doctor further (or find more options) by going online and searching profiles, videos and reviews that will tell you more about each one. Also, find out where his or her office is located and the hours the practice is open, including evening and weekend availability. Consider scheduling a brief meeting to meet each doctor, and check with your health plan to see which physicians on your list are in-network.

Think about what's important to you:

Would you like a doctor that's close to your home or work?
Does the practice offer evening or weekend appointments? How do they handle after-hours calls?
How did you like the staff and the office (if you visited in person)? Was everyone friendly and helpful?
If you visited in person, did you find the doctor friendly, helpful and willing to answer all questions and explain things in an easy-to-understand way?
Is the wait time to schedule an appointment reasonable? Does the practice offer same-day sick appointments?

It's important to find a primary care physician you trust, feel comfortable with and who addresses your concerns and questions. Take the time to find the right person who will listen to your health issues and work with you as a partner to find the solution that is best for you.

Who should have a primary care physician?

A primary care physician can be your partner in keeping or restoring your health. We all need medical help at some point and developing a relationship with a PCP can help you get the right care at the right time. Having a physician who knows your health history and your family history can help you detect and manage health issues before they become serious problems, as well as manage chronic conditions. This can help save your health and your money by limiting hospital and emergency room (ER) visits.

Do people in good health need a PCP?

A primary care physician gets to know you, your health history and your family history. This means they are better equipped to identify health issues before they become serious or lead to chronic conditions. Getting regular health checkups, such as health screenings, immunizations, lab tests and lifestyle recommendations can help keep you stay healthy.

What are the different kinds of primary care doctors?

There are different primary care physicians trained based on the patients they serve. Primary care providers are the first-place patients turn to for help with their health.

Family medicine doctors care for patients of all ages, sometimes for all the members of a family. They are trained as both a pediatrician and an internal medicine doctor.
Internal medicine doctors, also known as internists, care for adults of all ages.
Pediatricians care for children and teenagers.
Geriatricians specialize in caring for older adults.

How should I prepare for my visit with my doctor?

It's important to be open and honest with any doctor about any concerns or problems with your health. You are not being judged. Before your visit, make a list of questions, fears and worries you have, as well as things that are bothering you, such as:

Painful and uncomfortable symptoms
Medication that is making you sick or has uncomfortable side effects
Problems with your sleep or personal relationships
Stressful thoughts, depression or sadness
Questions about healthy lifestyle choices or weight concerns

Remember, you and your doctor are on the same team when it comes to helping you feel your best.

What do physician assistants and nurse practitioners do at my doctor's office?

Physician assistants and nurse practitioners work as part of a care team that is led by a primary care physician.

Physician assistants (PA) are supervised by a doctor and work as part of a healthcare team. They can diagnose patients and prescribe treatment.
Nurse practitioners (NPs) are advanced practice registered nurses who have completed advanced clinical training. They can diagnose and treat medical problems, prescribe medications and perform advanced procedures.

If I'm not sick, how often should I see my primary care doctor?

Going for a physical once a year is a great way to stay on top of your health and connect with your PCP. It's a chance to discuss important health issues and lifestyle changes and perform disease screenings. Many health insurance plans classify an annual physical as preventive care, so it may even be covered at no cost to you. Check with your health insurance if physicals are covered at no charge and if your PCP is in network.