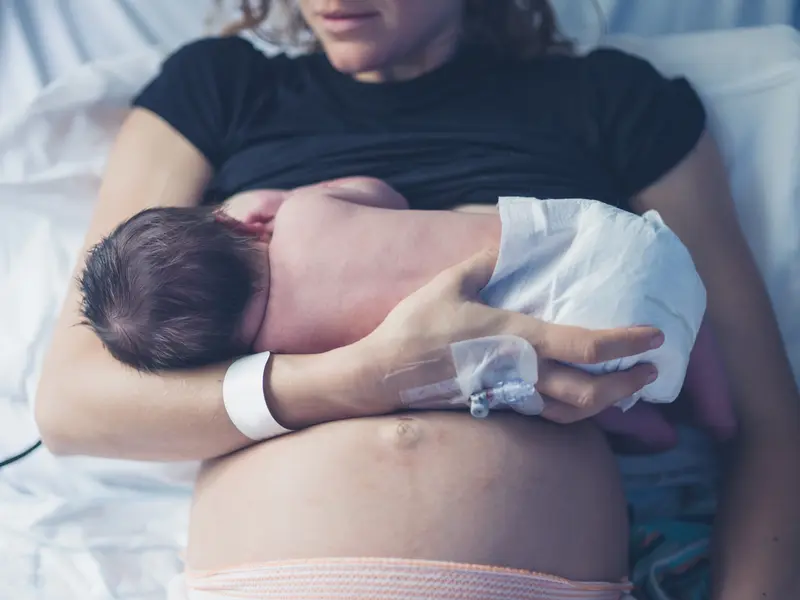 Here to support you every step of the way during childbirth
You're pregnant and about to embark on an amazing journey of excitement, confusion and lots of changes. More than 3,000 babies are born at Baylor Scott & White Medical Center – Grapevine each year. From the time you get the good news, to the day you see your baby for the first time, we make sure you receive the compassionate childbirth care in Grapevine that is unique to us. We will help you understand the changes your body is going through and how your baby will grow during the next the 40 weeks.
Patients have come to rely on the quality healthcare, privacy and personal attention they receive at Baylor Scott & White – Grapevine during this special time in their life. We're here to guide you through your pregnancy and reassure you that everything will be fine throughout the entire childbirth and labor and delivery process.
Pregnancy comes with a lot of questions
Know what to expect when you're expecting.
Our labor and delivery services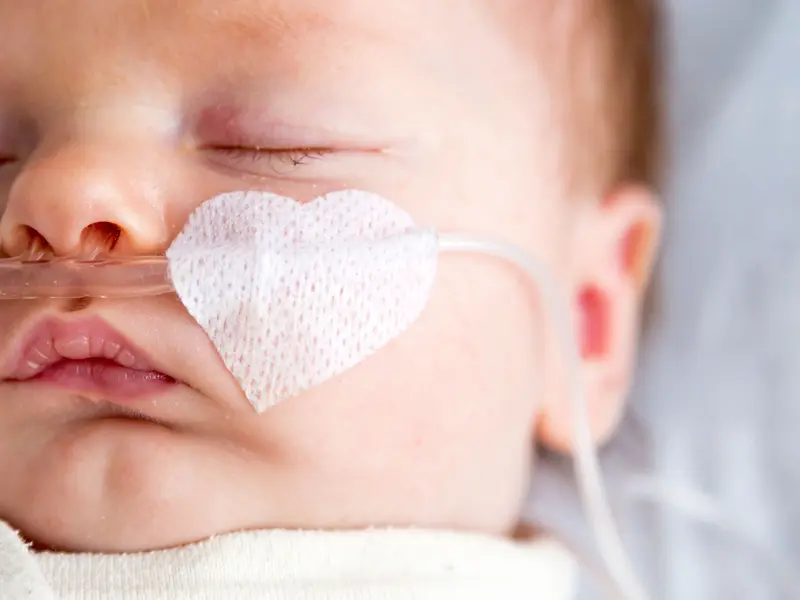 Level III NICU in Grapevine
Baylor Scott & White – Grapevine features a 21-bed Level III Neonatal Intensive Care Unit (NICU) that combines advanced technology and highly trained healthcare professional to provide specialized care for the smallest babies. The Grapevine NICU team cares for newborns and infants for a variety of reasons, including premature births, respiratory distress, birth defects, infections and other illnesses.
Since alone time with your new baby is important following childbirth, our Level III NICU features five private pods with actual walls—not just curtains or glass—for added privacy. This added benefit demonstrates Baylor Scott & White Health – Grapevine's family-centered care philosophy and allows for increased family interaction with your newborn baby and healthcare providers.
A Journey of Hope wall features former NICU patients and their families. It was designated to encourage and inspire families who are coping with their situation and to celebrate how far the tiny babies have come.
Comprehensive and compassionate baby care
Nationally certified nurses
IBCLC-certified lactation consultants on staff available through a dedicated phone line once you go home (817.424.4867)
Awarded by the Living Magazine – Northeast and Southlake Style magazines as a "Best Hospital"
Advanced medical technology and physicians on our medical staff
Awarded the Texas Ten Step Award for a Mother-Friendly Environment
Recognized by IBM Watson as a "Top 100 Hospital"
Baylor Scott & White Medical Center – Grapevine is the only Five Star Quality-Rated hospital in Northeast Tarrant County. We take pride in personally connecting with our families and all moms receive a special welcome gift
"Our twins arrived 10 weeks early. Baylor Scott & White was ready."
For parents Rachel and Chris Caver, find out they were expecting twins was ecstatic news. But 10 weeks before they were due, she went into labor.
Weighing less than four pounds, her babies stayed at their local Baylor Scott & White Medical Center neonatal intensive care unit. The NICU nurses put Rachel and her husband Chris at ease.
"They were very protective and very careful with the babies," she says. "Our NICU nurses became our best friends and family. One nurse even said, 'thank you for letting us care for your babies.' I couldn't have heard sweeter words."
Take a tour of our birthing suites
Our private birthing suites in Grapevine allow your new family to remain together during the entire childbirth process, creating a comfortable environment for a cherished labor and delivery experience.
The private labor and delivery suite allows for increased family interaction with your new baby and the healthcare providers here in Grapevine. The new Family Center private suite demonstrates our family-centered care philosophy.
Parenting classes and resources
Our prenatal classes reflect current practices and are offered in a variety of formats to meet your needs and schedules. Welcome!
Parent education classes
Baylor Scott & White Medical Center - Grapevine provides evidence based education in personalized settings for individuals and couples that are designed to meet the specific needs of our birthing parents and their partners
Breastfeeding support groups
A new breastfeeding mom faces a variety of challenges. We offer several support groups for women share their experiences and gain wisdom from other mothers who are breastfeeding as well as from board certified lactation consultants.
Rockin' mommas on Facebook
Rockin' mommas Facebook page is monitored by a certified lactation consultant and provides online breastfeeding support.
Supporting your every moment
Our experienced care team is here to help you prepare for your big moment — and every little moment along the way. Get the answers you need for a safe pregnancy and delivery.
Helping you prepare every step of the way at our labor and delivery hospitals
If you find yourself asking, "what is the best labor and delivery hospital near me?" our experienced care teams are here to help you prepare for your big moment—and every little moment along the way, including all the stages of labor. Tell us a little about where you are in your journey and get the answers you need for a safe pregnancy, labor and delivery near you.