Comprehensive care for inflammatory bowel diseases (IBD)
We look forward to providing you with professional inflammatory bowel disease treatment in Dallas and Lubbock in a friendly and welcoming environment. We are a member of Baylor Scott & White Health. We work closely with Baylor Scott & White North Texas Colon and Rectal Associates to bring you comprehensive IBD care.
Insurances accepted
Baylor Scott & White has established agreements with several types of insurance to ensure your health needs are covered.
Insurance listings are subject to change without prior notice. Please call the hospital or health plan to verify coverage information before scheduling your visit/procedure.
Medicare Advantage Plans

Aetna Signature Administrators

Blue Cross Blue Shield - (9)

Blue Advantage HMO

Blue Choice PPO

Blue Premier

Blue Premier Open Access HMO

Medicare Advantage - Oncor

ParPlan

Traditional

Indemnity

Blue Essentials

Children's Medical Center Employee Plan

City of Dallas Employee Plan

LocalPlus

Open Access Plus

American Airlines Employee Benefit Plan

DART ACO Flex

DART ACO Flex Plus

ACCEL Network

Preferred Network

ChoiceCare

Humana Preferred

National POS

Commercial PPO Plans

Parkland Community Health Plan - (2)

CHIP Medicaid

HealthFirst Medicaid

Scott & White Health Plan - (14)

HMO Network - Individual/Family

EPO Network - Individual/Family

SeniorCare Advantage HMO

SeniorCare Advantage PPO

HMO Network - Group

TRS - Active Care Participants Network

PPO Network - Group

PPO Choice Network

PPO Choice Preferred Network

Cigna PPO Network - Out-of-Area Member Plan

Texas Statewide PPO

PHCS/ARGUS - PPO Network - Out-of-Area Member Plan

EPO Network - Group

McLane Group Network

Superior Health Plan - (1)

Superior HealthPlan - (3)

Medicare/Medicaid Dual Needs Plan: Advantage HMO SNP

Medicare/Medicaid Plan

STAR+PLUS

University Mary Hardin-Baylor - (1)
We're sorry!
We couldn't find any results for ""
Medical services
​​​​​​​​​​​​​
Baylor Scott & White Center for Inflammatory Bowel Diseases offers expertise and IBD treatment options conveniently located near you.
Crohn's disease
Crohn's disease is an inflammatory bowel disease (IBD) in which chronic inflammation causes damage to the gastrointestinal tract, typically the small intestine and/or the colon. There is no medical or surgical cure for Crohn's disease at the present time.
Learn more about Crohn's disease
Digestive diseases
We specialize in the diagnosis and treatment of inflammatory bowel disease, including Crohn's disease and ulcerative colitis.
We perform a variety of procedures to diagnosis and monitor the digestive tract:
Capsule study
Chromoendoscopy
Colonoscopy
Enteroscopy
Ileoscopy
Pouchoscopy
Sigmoidoscopy
Upper endoscopy (EGD)
In addition, we offer infusion therapies to manage symptoms:
Ulcerative colitis
Ulcerative colitis is an inflammatory bowel disease (IBD) in which inflammation causes damage to the large intestine—the colon and rectum. It is a chronic disease without medical cure at the present time.
Learn more about ulcerative colitis
Mobile makes it easy
Just like we make it easy to get care when your child is sick or injured, our top-rated app, MyBSWHealth, can simplify keeping them healthy. The app lets you book appointments, message your pediatrician, view your child's medical records and schedule virtual same-day care from your computer, smartphone or tablet.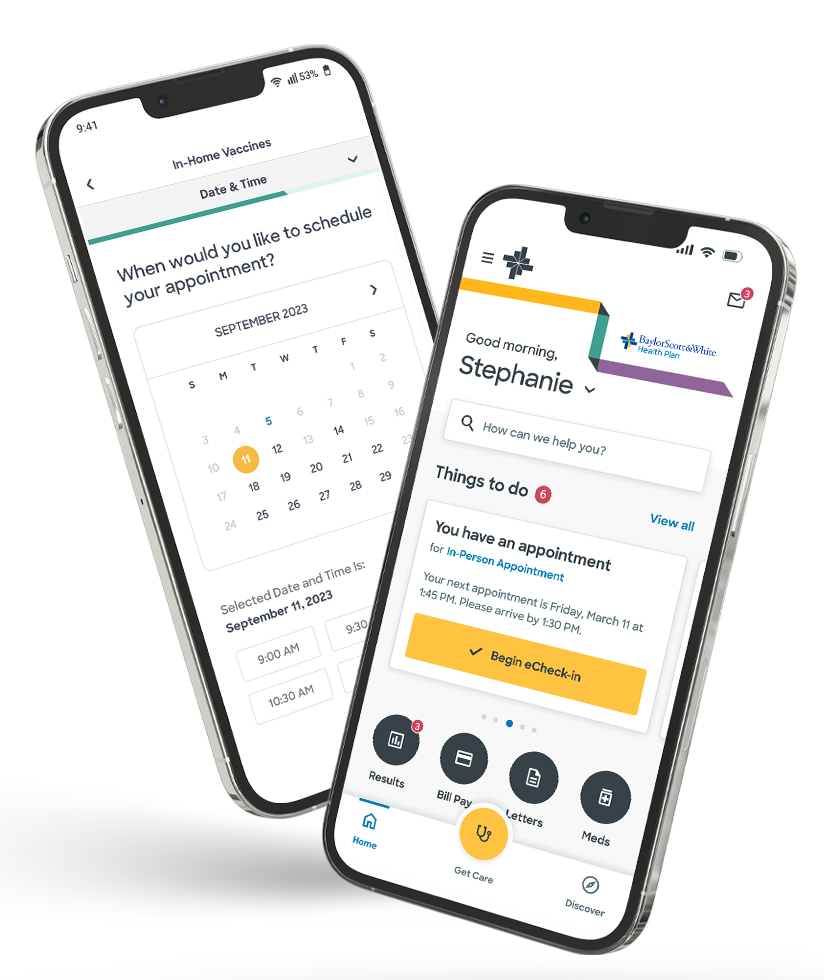 Patient forms
To ensure that your visit to our office is as convenient and efficient as possible, we are pleased to offer our registration forms online. The patient registration form may be completed electronically and printed for better legibility or completed manually.
Patient education and resources
​​​​​​​​​​​​​
Research and clinical trials
​​​​​​​​​​​​​
Baylor Scott & White Center for Inflammatory Bowel Diseases conducts a number of ongoing research studies that may benefit you, including clinical trials of medications that hold the promise of improving the health of patients with ulcerative colitis or Crohn's disease. To learn more, contact the Dallas clinical trials office at 214.818.9688.
Research overview
The Center for IBD Research performs cutting-edge, impactful translational and basic research on IBD to improve our understanding of the disease and develop better treatments.
Inflammatory bowel diseases and autophagy
Crohn's disease of the ileum
Barrier function of the intestinal epithelium
Colitis-associated colorectal cancer
Intestinal stem cell responses to inflammation and diet
Dr. Theiss published an article on factors driving inflammation progression to cancer.
Faculty
Arianne L. Theiss, PhD, Research Director
Themistocles Dassopoulos, MD, Medical Director
Jie Han, MD, MS