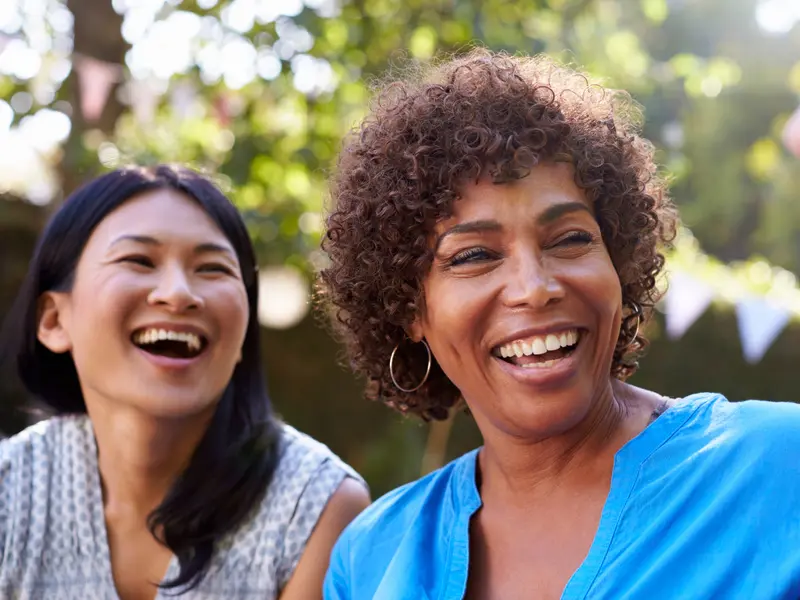 Volunteers at Baylor Scott & White Health are important members of the community
Volunteers make a difference by sharing their time, talents and passions with our patients.
Volunteer opportunities for adults and students are available at our hospitals and other sites in the Baylor Scott & White Health system.
As a member of the Baylor Scott & White team, volunteers give themselves a gift, too. Studies show that people who help others are healthier, happier people. Even if you have only four hours to spare each week, volunteering can bring you added job skills, school credit or that feeling you get from donating your time to helping others.
Find a volunteer location
To learn more about opportunities and requirements at your local hospital, select a location from this list.
Other volunteer opportunities
​​​​​​​​​​​​​Learn about some other interesting volunteer opportunities at Baylor Scott & White Health.
Animal assisted therapy
At Baylor Scott & White, we look to put smiles on our patients faces any way we can. And sometimes, bringing our furry friends to visit (and work with) our patients does just the trick. The Animal Assisted Therapy program began in 1985 with one sheltie, Dusty, visiting patients once a week. Since then, the number of therapy dogs has continued to grow to keep up with the increasing demand for this type of therapy.
Is your dog a candidate for the program? Requirements include:
Must be between the ages of 1 and 9 years
Must have completed a formal obedience class
Must be tested in the hospital
Owner requirements include:
Be at least 18 years of age
Be a non-nicotine user
Fill out application with references and background checked
Attend health clinic with drug screening, two TB tests, TDAP vaccine, MMR titers and a flu shot
Complete orientation
Be able to volunteer at least once every 90 days
Locations
Currently, animal assisted therapy volunteer opportunities are only available at locations in the Dallas-Fort Worth Metroplex.
For more information on this program, please contact program coordinator Linda Marler at 214.536.3151, linda.marler@bswhealth.org.
Patient and family advisers
Patient and family advisers provide a voice that represents all patients and families who receive care at Baylor Scott & White. They partner with doctors, nurses and administrators to help improve the quality of our care for all patients and family members.
You can be an adviser if you or a family member received care at Baylor Scott & White within the last five years. As an adviser, you can help in the following ways:
Share your story. Advisers help by talking about their healthcare experiences with clinicians, staff and other patients.
Work on short-term projects. We sometimes ask advisers to partner with us in making improvements — for example, helping to plan and design a family resource room.
Serve on a committee. Some advisers serve on hospital or clinic committees made up of doctors, nurses and others. Advisers help by keeping committee members aware of how issues may be viewed from a patient's perspective.
Opportunities to become a patient and family adviser are currently available in the following locations:
Why I volunteer
See some of the many factors that motivate individuals to volunteer their time and bring a special touch to patient care at Baylor Scott & White.