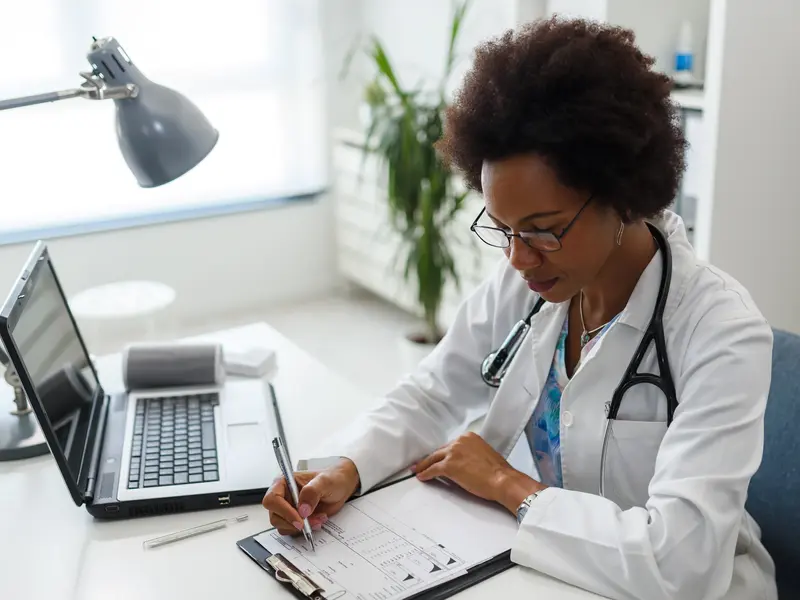 For providers
Log in to the Baylor Scott & White Quality Alliance member area, or update your provider directory profile.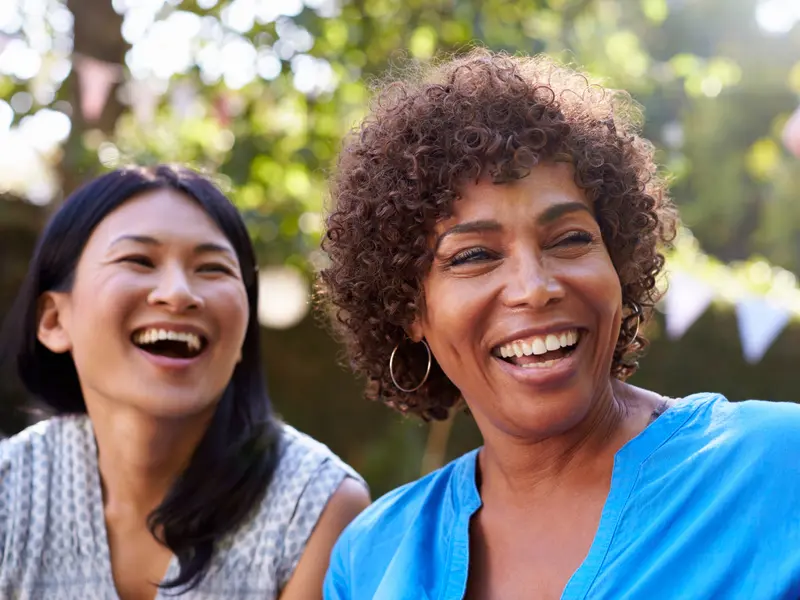 About Baylor Scott & White Quality Alliance
Baylor Scott & White Quality Alliance (BSWQA) is the accountable care organization (ACO) affiliated with Baylor Scott & White Health. It is composed of more than 6,000 primary and specialty care physician members, 50 hospitals, 95+ post-acute care facilities and other healthcare stakeholders all agreeing to be jointly accountable for improving quality, enhancing the patient experience and reducing healthcare costs.
Patient tools
​​​​​​​​​​​​​Find educational resources—such as action plans for chronic conditions and preventive screening options—to help guide you on your way to better health and overall wellness.
Checklist for a healthier you
Learn about five simple ways you can maintain good health throughout the year.
Colorectal screening
Routine screening can find precancerous polyps—abnormal growths in the colon or rectum—so that they can be removed before they turn into cancer.
Screening is crucial because when found early, colorectal cancer is highly treatable. Consult our decision guide to determine if you should have a colorectal screening and to learn more about your colon cancer screening options.
Comprehensive care management
COPD
The COPD Action Plan was created to help people with chronic obstructive pulmonary disease follow treatment, stay alert to signs and symptoms, and take timely actions to address problems.
If you have COPD, you can complete the action plan with your healthcare provider and bring it to your appointments. You can also post the action plan somewhere you can easily see it and use it to monitor your symptoms daily.
Diabetes
According to the American Diabetes Association, diabetes is a common disease, yet every individual needs unique care. People with diabetes and their families are encouraged to learn as much as possible about the latest medical therapies and approaches, as well as healthy lifestyle choices. Good communication with a team of experts can help you feel in control and respond to changing needs. Click on the links below to download tools and resources for staying in control of your diabetes. If you have questions about how to manage your diabetes, please ask your healthcare team.
HealthAccess
BSWQA HealthAccess is a member service that assists enrollees in finding a doctor and getting answers to general health questions.
This service is available from 7:00 AM - 9:00 PM, seven days a week.
Heart failure
The Heart Failure Action Plan was created to help people with heart failure to follow treatment plans, stay alert to signs and symptoms and take timely actions to address problems. If you have heart failure, you can complete the action plan with your healthcare provider and bring it to your appointments.
You can also post the action plan somewhere you can easily see it and use it to monitor your symptoms daily.
Nutrition education
Tips to lower medication costs
Don't pay more for your medications than you need to. The tips listed below may help you save money.
Urinary incontinence guide
Incontinence is the inability to control the passage of urine and can range from an occasional leakage of urine to a complete inability to hold any urine.
Urinary incontinence may be treated with pelvic floor physical therapy, pessary or surgery.
Where to go for care
When it comes to knowing where to go for care, we want to help you make a choice that best fits your health needs—whether it be routine care, common illnesses, a minor emergency or a life-threatening condition.
Payor arrangements
​​​​​​​​​​​​​BSWQA is working with insurance carriers and employers to redesign the care delivery experience. Together, we aim to engage more patients and save on costs through efficient care processes.
Aetna Whole Health
Aetna and BSWQA are teaming up to redefine healthcare with Aetna Whole Health℠. Our new coordinated approach delivers a better patient experience at a much lower cost.
With Aetna Whole Health℠, doctors are paid for keeping patients healthy, not just for treating them when they are sick. Care team members and patients have easy access to tools that keep them informed and able to make better healthcare decisions. Doctors using technology combined with the latest medical guidelines helps provide effective, up-to-date medical care.
Baylor Scott & White Preferred
Baylor Scott & White Quality Alliance and Scott and White Health Plan have teamed together to form Baylor Scott & White Preferred, an integrated health plan solution offering employers and their employees the opportunity to save on healthcare premiums.
Baylor Scott & White Preferred is more than just a health plan option. It is a unique blend of doctors, hospitals and an insurance plan all teaming together to better engage members in managing their health. Our work demonstrates that healthier employees can mean increased workforce productivity, reduced absenteeism and lower medical costs.
Cigna
BSWQA has joined forces with Cigna as part of Cigna Collaborative Care. Cigna Collaborative Care creates a cooperative environment where doctors and the health plan work alongside each other. The collaboration between BSWQA and Cigna creates the opportunity for a more seamless experience for patients, improving their well-being while lowering their healthcare costs.
DART ACO and ACO Flex Health Plan
BSWQA has joined forces with HealthSCOPE Benefits and Willis Towers Watson to design a direct-to-employer health plan option. This innovative program is the first of its kind in Dallas-Fort Worth, and it all begins with DART. Centered on the accountable care model, this new model of care allows organizations like DART to contract directly with an accountable care organization and third-party administrator (TPA) to design a value-based solution that configures and coordinates healthcare services customized for their employees.
Among DART's new strategic health plan benefits are the DART ACO and ACO Flex plans. Both plans use BSWQA as its preferred network of providers and hospitals. Employees enrolled in either plan receive cost-sharing or premium reductions if they take positive steps to improve their health, such as participating in their own condition management through a chronic care program. These incentives are now standard parts of most ACO benefit packages.
Humana Medicare Advantage
Medicare-eligible consumers can get more from their healthcare dollars. Humana plan members choose plans that include both drug and medical coverage, as well as stand-alone prescription drug coverage.
If you're enrolled in a Medicare Advantage Plan:
Most Medicare services are covered through the plan
Medicare services aren't paid for by original Medicare
Medicare Advantage Plans
Vital Traditions HMO and SeniorCare Advantage PPO are provided by Scott and White Health Plan through its subsidiary the Insurance Company of Scott and White, Medicare Advantage organizations with a Medicare contract. These plans not only give you all the benefits of Original Medicare, but they also include many bonus benefits you need at no extra cost. What truly separates the Vital Traditions and SeniorCare Advantage plans from others is the access you will have to the renowned doctors, specialists and facilities of the Baylor Scott & White Health system throughout North Texas.
Medicare Shared Savings Program
BSWQA participates in the Center for Medicare and Medicaid Services (CMS) Medicare Shared Savings Program (MSSP). MSSP will reward ACOs that lower their growth in healthcare costs while meeting performance standards on quality of care and putting patients first.
UnitedHealthcare
BSWQA and UnitedHealthcare have collaborated on Accountable Care in North Texas since 2015. The two organizations help shift Texas' healthcare system to one that rewards quality and value instead of the volume of procedures performed. UnitedHealthcare complements BSWQAs established valued-based care infrastructure with technology and actionable patient data, enabling physicians to take specific measures to improve quality and lower costs for North Texas employers. Employers who choose UnitedHealthcare's NexusACO generally save on overall healthcare costs, driven by fewer hospital admissions, decreased inpatient length of stay, fewer ER visits and fewer readmissions.