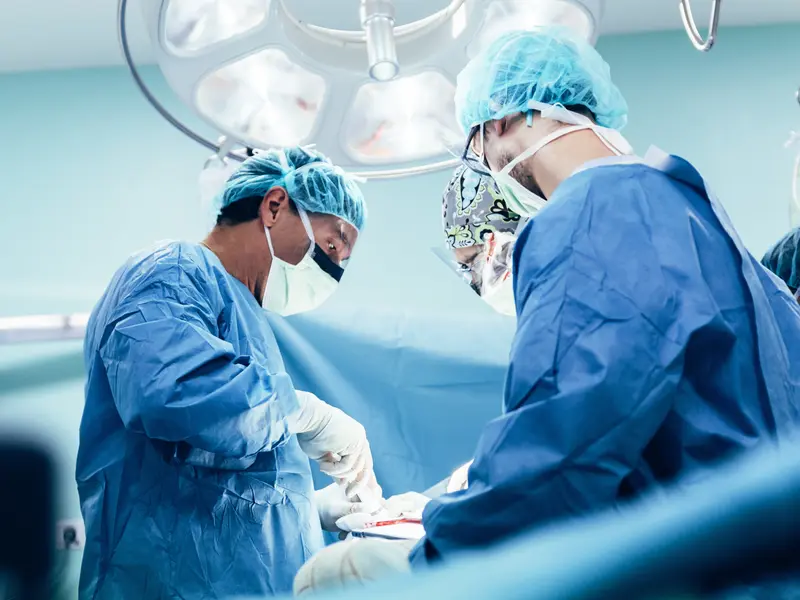 A full spectrum of general and specialty surgery services in Temple
Baylor Scott & White Medical Center – Temple and the physicians on our medical staff provide a full spectrum of general and specialty surgery services.
From general surgery to the most advanced procedures, we can provide the care you need, when you need it most.
Colorectal surgery
Trauma and acute care surgery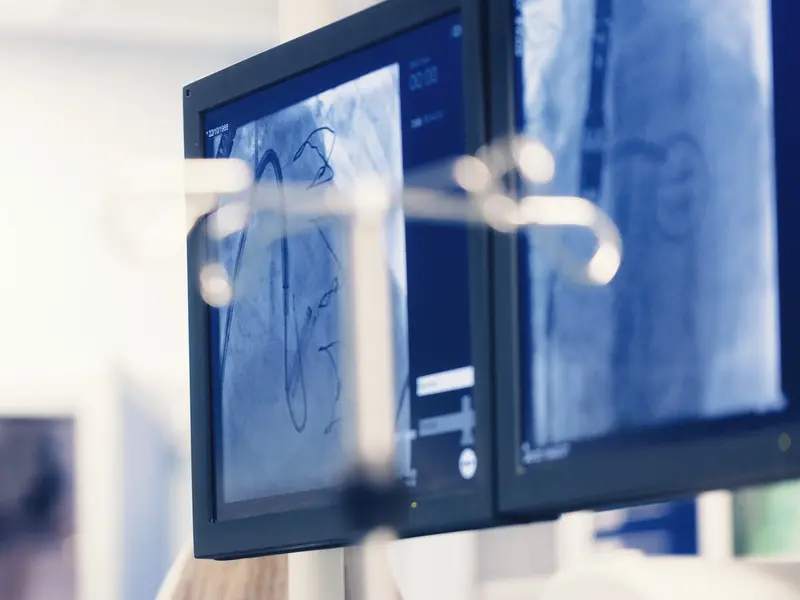 Our vascular surgery services
Baylor Scott & White Health offers state-of-the-art diagnostic and surgical treatment for diseases of the vascular system — your arteries and veins.
Baylor Scott & White's vascular specialists provide you with comprehensive vascular care, including:
Diagnosis, treatment and surgical procedures for peripheral vascular disease and peripheral arterial disease–improving blood flow for arteries and veins outside of the heart and brain
Endovascular management of aortic aneurysms and peripheral arterial disease—surgical procedures during which medication/instruments are inserted into a blood vessel to treat the vascular disease
Aortic aneurysm surgery for the chest and abdomen to fix an abnormal bulging blood vessel
Endovascular surgery to access many regions of the body via major blood vessels
Treatment of varicose veins and other venous disorders to relieve abnormal collections of blood
Special services for women's cardiovascular health
Why choose us for your vascular procedure
Our vascular surgeons are key members of the Baylor Scott & White Heart & Vascular Institute. As a patient, that means your vascular surgeon is part of a multidisciplinary team that's focused on providing you with excellent care every step of the way.
Because vascular conditions affect all ages, we've cared for a wide variety of patients, from adolescents to seniors, providing:
Advanced diagnostic and treatment methods that equal or exceed most programs available throughout the U.S.
Comprehensive clinical examinations, often supplemented by non-invasive vascular testing procedures
Evaluations for any associated problems, such as underlying cardiac, pulmonary or renal disease, so we can assess the surgical risk for each individual patient
A state-of-the-art surgical suite specifically designed for vascular and endovascular surgery
Leading edge vascular reconstructive surgical procedures
Post-operative evaluations for all patients, including semi-annual or annual follow-up appointments
GORE® TAG® thoracic endoprosthesis
Baylor Scott & White vascular surgeons were the first in Central Texas to use this aortic "endograft" (stent-graft) to safely and effectively treat patients with aneurysms of the descending thoracic aorta.
Time-tested, second generation endograft — the first approved thoracic stent-graft in the U.S.
A minimally invasive alternative to traditional, high-risk surgery that requires a large incision in the chest to place a synthetic graft to repair the diseased artery
Allows for a shorter hospital stay and less pain during recovery