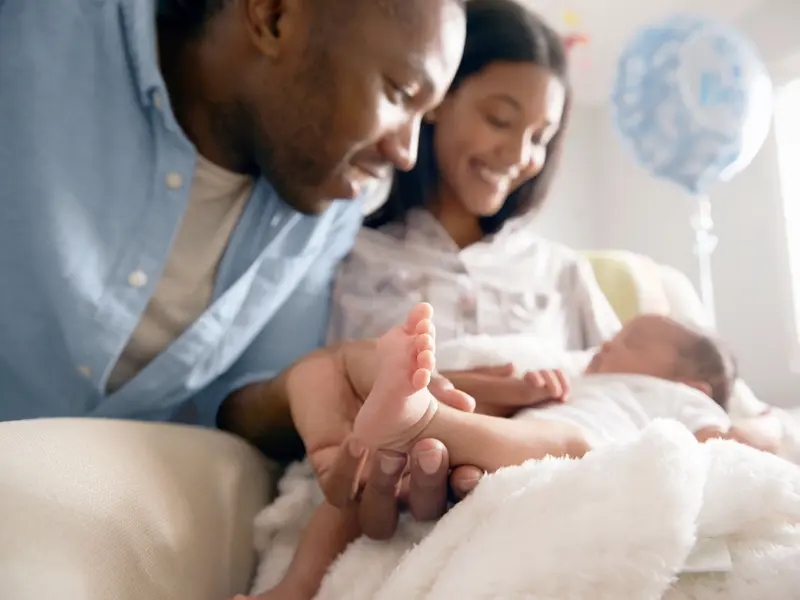 Patient- and family-centered environment for expectant parents
Baylor Scott & White Medical Center – McKinney features a patient- and family-centered environment for expectant parents with a holistic approach to caring for each family. We promote early parental involvement with skin-to-skin time with newborns, breastfeeding and safe sleep habits. Our families are encouraged to keep their babies in their room with them during their stay. We aim to support the physiological and psychological needs of our mothers, infants and their families.
Baylor Scott & White – McKinney is a state-designated by the Texas Department of State Health Services as a level III Maternal Center and Level III Neonatal ICU and a proud member of the Texas Ten Step Program, which aims to improve maternity care practices in birthing facilities.
Take a tour of our birthing suites in McKinney
Our birthing suites here in McKinney allow your new family to remain together during the entire birthing process, creating a comfortable environment for a cherished experience. Our spacious labor and delivery suites allow for care to be brought to you and your baby.
Family-centered care is our priority.
For your convenience and comfort, we offer:
Private ensuite bathroom with shower
Sleep area for your support person
Soothing colors and ambient lighting, designed to create a calming, relaxing environment
Flat screen TVs and a work area with wireless Internet
Comfortable visiting hours
Family lounge
Lactation consultants and nursing staff specially trained to assist moms with breastfeeding
24-hour neonatal nurse practitioner to care for infants who may need advanced care
Fetal surveillance system to monitor babies before they are born
Two surgical suites for Cesarean births (C-sections)
Easy access to childbirth, baby care and breastfeeding classes
Specialty newborn and breastfeeding items available through the Simply Mom's boutique
Recognized for putting you first
Your big moment is one of a kind. Your care should be, too.
That's why we're honored to deliver better with the highest-possible rating for Best Hospitals for Maternity from U.S. News & World Report, one of only 14 hospitals in Texas to receive this accolade.
To be recognized among the Best Hospitals for Maternity, hospitals have to excel on multiple quality metrics that matter to expectant families, including complication rates, Cesarean sections, whether births were scheduled too early in pregnancy and how successfully each hospital supported breastfeeding. Fewer than half of the hospitals evaluated by U.S. News for maternity care earned a 'High Performing' rating, which is the highest rating U.S. News awards for this care.
Thank you for letting us be a part of your moment.
Parent education and classes
At Baylor Scott & White Medical Center – McKinney, we have cultivated resources that will help prepare you for your new family. Our parent education classes are inclusive and comprehensive—no matter your birth philosophy, we have a class to meet your needs!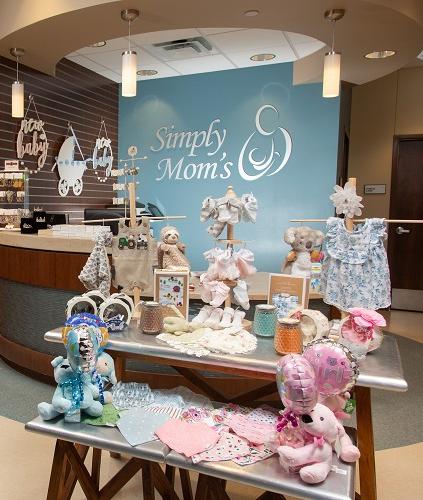 Simply Mom's mother and baby boutique
Simply Mom's is a clinical women's and children's boutique in McKinney designed to provide new mothers convenient access to breastfeeding supplies, infant clothing and gifts.
Our offerings include:
Clothing
Diaper bags
Preemie clothing and specialty items
Unique gifts for mother and baby
Breast pump rental and sales
Nursing bras, clothes and accessories
Private consultations with a certified lactation consultant
View the Simply Moms shop
Supporting your every moment
Our experienced care team is here to help you prepare for your big moment — and every little moment along the way. Get the answers you need for a safe pregnancy and delivery.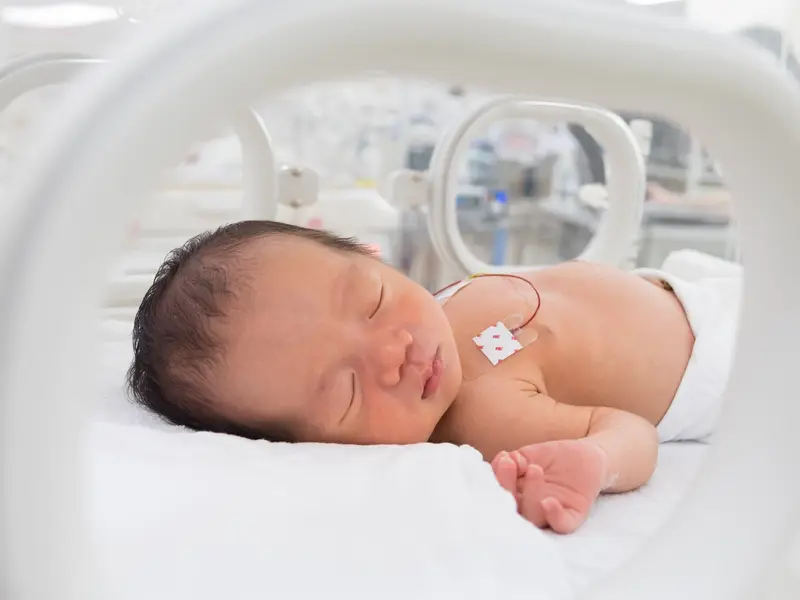 Level III Neonatal Intensive Care Unit provides specialized care
Our NICU, which features private suites that allow parents to stay with their newborn around the clock, is capable of providing advanced life-support services and technologies for premature and seriously ill newborns.
Staffed by specialized nurses, neonatal nurse practitioners, neonatologists and many other skilled staff, the unit is designed to promote optimal developmental care for sick infants.
Family-centered care is our priority in the NICU. For your convenience and comfort, we offer:
Kangaroo care, or skin-to-skin contact
Lactation consultants
Sleeper sofas and showers
Family lounge
Comprehensive discharge planning and coordination
In addition to our advanced equipment to treat newborns, we have specialized educational materials and dedicated staff to help you understand your baby's unique health needs.
"Our twins arrived 10 weeks early. Baylor Scott & White was ready."
For parents Rachel and Chris Caver, finding out they were expecting twins was ecstatic news. But 10 weeks before they were due, she went into labor.
Weighing less than four pounds, her babies stayed at their local Baylor Scott & White Medical Center neonatal intensive care unit. The NICU nurses put Rachel and her husband Chris at ease.
"They were very protective and very careful with the babies," she says. "Our NICU nurses became our best friends and family. One nurse even said, 'thank you for letting us care for your babies.' I couldn't have heard sweeter words."
Helping you prepare every step of the way at our labor and delivery hospitals
If you find yourself asking, "what is the best labor and delivery hospital near me?" our experienced care teams are here to help you prepare for your big moment—and every little moment along the way, including all the stages of labor. Tell us a little about where you are in your journey and get the answers you need for a safe pregnancy, labor and delivery near you.
Expert advice from our blog
Scrubbing In® is a place where hands-on healthcare discussions are happening every day with the people whose own hands are on the front lines of patient care—the doctors, nurses and medical staff who are saving lives and advancing medicine.