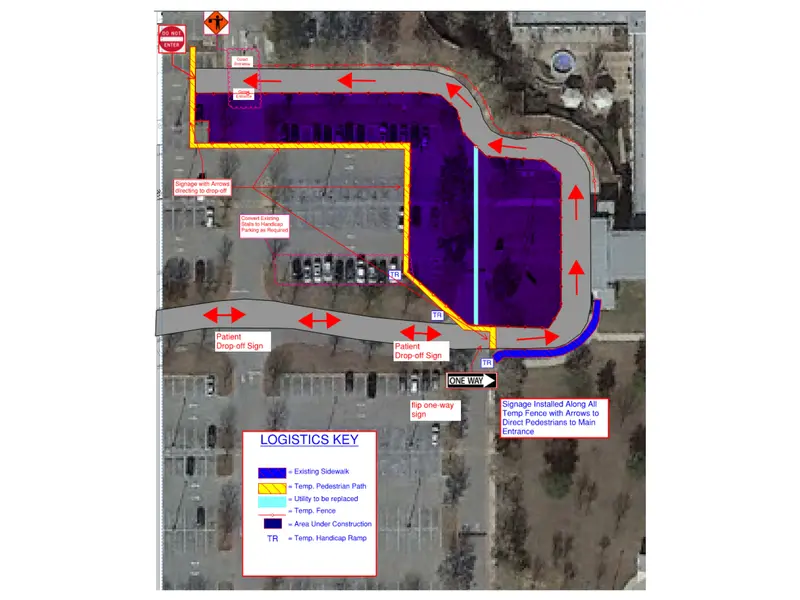 April 17: Revised traffic flow at medical center entrance
On April 17, traffic flow in front of the medical center will be reconfigured. Drivers will still be able to access the drop-off/pick-up loop at the main entrance, but should look for new directional signage as exiting the loop will become a one-way traffic flow. Pedestrian walkways around the construction site will also be marked. This reconfiguration will not impact the number of ADA parking spots or the pathway to access the medical center.
April 3: Physician parking update
On April 3, current physician parking will be closed and relocated to a new lot in the northeast corner of campus. This relocation of parking will not decrease the number of spots available for our patients and visitors. Additionally, outdoor dining and the adjacent healing garden will also close on April 3. A temporary outdoor dining option with picnic tables will be available at the 302 University Blvd. clinic entrance area.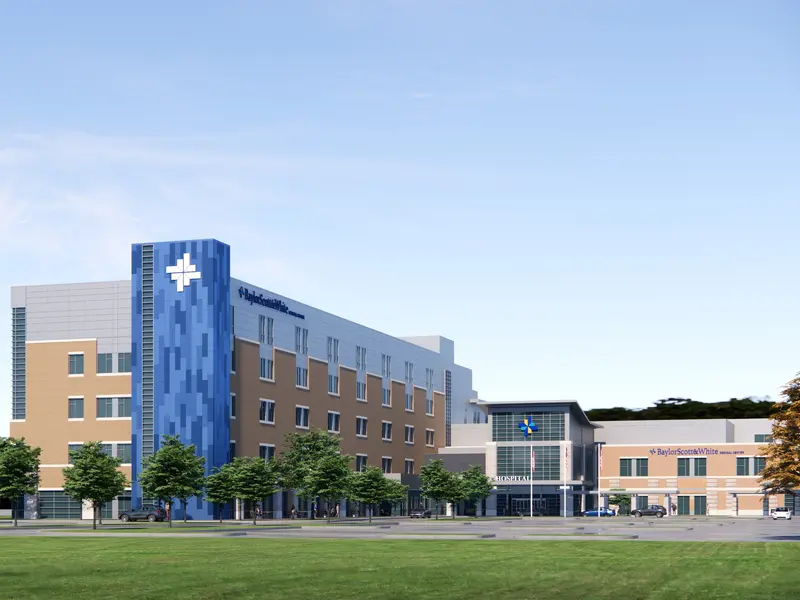 Check construction updates before your next visit to campus
Baylor Scott & White Medical Center – Round Rock has embarked on a multi-phase construction and renovation project.
Plans include a Neonatal Intensive Care Unit, additional labor and delivery rooms, new surgical suites, additional cardiac cath labs, new endoscopy suites and new med-surg rooms. With improvements come inconvenience, and these enhancements will sometimes affect access to areas on campus.
Thank you for your patience during this exciting time of getting Better.
Print out a campus map before your next visit to make navigation easier.