Canine companions at the Baylor Scott & White Health – Kinkeade Campus
Baylor Scott & White Health has affiliated with Canine Companions, a leader in the development of service dogs, to bring a premier service animal training center to Dallas-Fort Worth.
Located next to the Baylor Health Center – Irving Coppell, the campus trains service dogs for placement, free-of-charge, with people with a broad range of disabilities.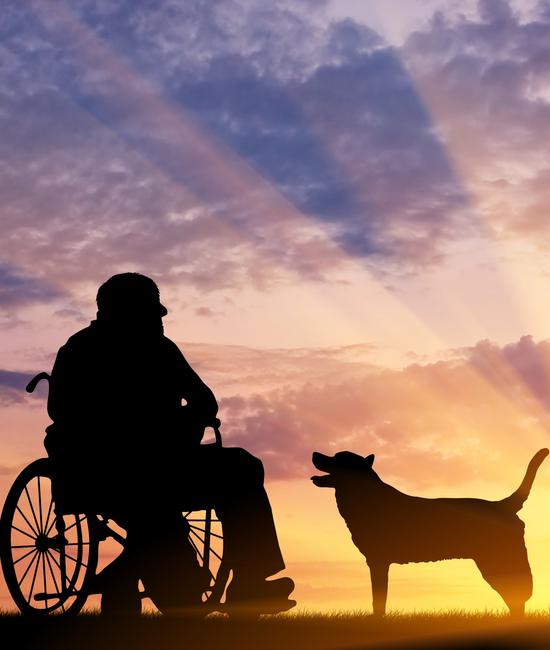 Serving a health need in our community
Baylor Scott & White Health continually looks for innovative ways to achieve its mission, which includes providing people with personalized health and wellness resources. One life-changing resource for many of those with a disability is a service dog.
Service dogs provide their companion with the courage to leave the house to pursue dreams again—a safe haven. This powerful relationship often leads to increased independence, self-esteem and inclusion for a person with a disability.
About the service dogs
The Kinkeade Campus trains three types of service dogs:
Service dogs assist adults with physical disabilities by performing daily tasks.
Skilled companions enhance independence for children and adults with physical, cognitive and developmental disabilities.
Facility dogs are expertly trained dogs that partner with a facilitator working in a healthcare, visitation or education setting.
Trained in more than 40 commands, including turning on/off light switches, opening doors, pulling wheelchairs and picking up items.
35–45% of the future service dogs that go through service dog training each year will graduate to be certified skilled service dogs.