What is a high-risk pregnancy?
When you have a preexisting condition prior to pregnancy or if you have a complication during your pregnancy, you may be considered as a high-risk pregnancy. A pregnancy is also considered high-risk when there are potential complications that could affect the mother, the baby or both.
Some Baylor Scott & White Health locations offer dedicated care for high-risk pregnancies, including antepartum units to monitor the health of women and their babies. Your physician may transfer you to one of these locations to be cared for by a high-risk pregnancy doctor.
The maternal-fetal specialists and neonatologists on the medical staff, along with a team of skilled clinicians, are highly trained in the specialized care that you and your baby need during a high-risk pregnancy. Each high-risk pregnancy center features private suites that are comfortably equipped in the event that a long-term stay (up to 12 weeks) is needed for ongoing monitoring and care until the birth of your newborn baby.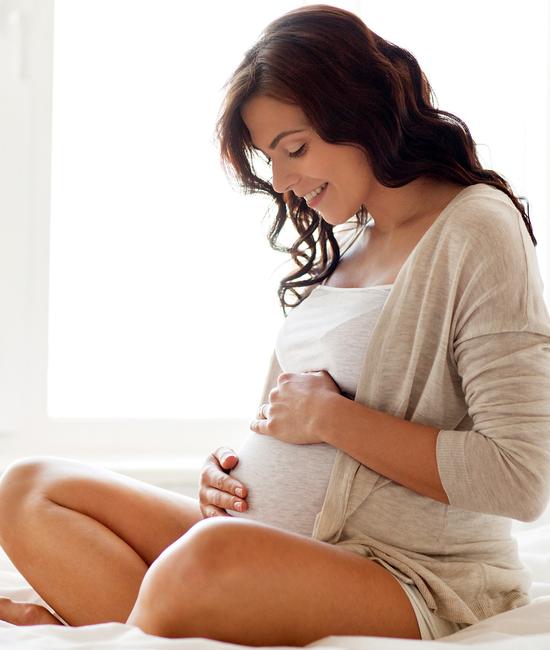 We use advanced technology to care for high-risk pregnancy
You may be wondering what is considered high-risk pregnancy. Women with high-risk pregnancies often need a close watch for potential problems or complications.
Fortunately, there are many tests and procedures to monitor the health of both mother and baby in the event of a high-risk pregnancy.
Every Baylor Scott & White high-risk pregnancy center offers advanced technology and testing to help promote a safe, healthy delivery, including (but not limited to):
3D sonograms
Amniocentesis
Chorionic villi sampling
Percutaneous umbilical blood sampling
Wireless fetal monitoring
Genetic counseling
Our high-risk pregnancy centers also offer a full range of support services, such as high-risk pregnancy doctors, social workers, diabetic educators, dietitians, physical therapists and pastoral care.
Whenever your baby arrives, we provide extra support in our Neonatal Intensive Care Units (NICU), if needed.
High-risk pregnancy frequently asked questions
Who is a candidate for a high-risk pregnancy?

While all pregnancies have the potential to become high-risk, women considered to have high-risk pregnancies are those who:

Have pre-existing medical conditions like thyroid disease, hypertension, diabetes, autoimmune conditions, heart problems, cancer and more
Had prior pregnancy complications, such as a lost pregnancy in the third trimester
Are expecting multiples
Are age 35 or older, which puts women at greater risk for gestational diabetes, preeclampsia and chromosomal abnormalities

What are some common medical conditions that may arise in pregnancy?

Conditions that pregnant mothers can experience may include but are not limited to:

Preeclampsia
Cervical Insufficiency
Placenta Accreta
Bleeding during pregnancy
Preterm labor

Should I consult with a high-risk pregnancy doctor prior to pregnancy?

Before conception, a high-risk pregnancy consultation is recommended if you have a chronic medical condition or other health concerns. These concerns may include a history of high blood pressure, heart disease, diabetes, epilepsy, thyroid disease, anemia, autoimmune conditions, eating disorders or allergies.

What are some high-risk pregnancy symptoms?

High-risk pregnancy symptoms can be difficult to distinguish from typical pregnancy symptoms. However, the symptoms may last longer and be far more severe than in a typical pregnancy.

You should report any painful or worrisome symptoms to your doctor right away. During a high-risk pregnancy, you may experience:

Severe pain or cramping in the lower abdomen
Noticeable changes in vision, including blurred vision
Decreased fetal movement
Persistent headaches
Painful burning sensations while urinating
Vaginal bleeding
Clear, watery vaginal discharge, similar to a yeast infection
Frequent contractions
Baylor Scott & White Health in the news