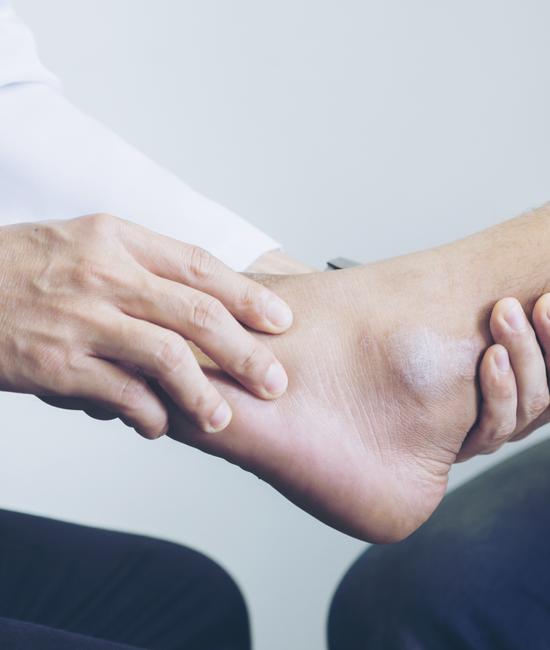 Overview of ankle pain
Two common causes of ankle pain are ankle sprain and ankle fracture. An ankle sprain is an injury to the foot's ligaments in the ankle, and it may occur if the ankle rolls, turns or twists beyond its normal range of motion. An ankle fracture is when a bone in your ankle breaks. Often, these fractures and sprains are will heal without additional treatment.
Ankle pain treatment
If you've sprained or broken your ankle, you may be told to limit ankle use or weight-bearing activities, take medicines and elevate the foot. If you have a badly broken bone, ankle surgery may be required. Baylor Scott & White Health has orthopedic doctors on the medical staff who specialize in foot and ankle surgery to care for you.
Treatment plans for patients will be determined by their care team based on age, medical history, type and stage of ankle pain, and personal preferences. Foot and ankle treatment options may include:
Physical therapy
Rest
Surgery