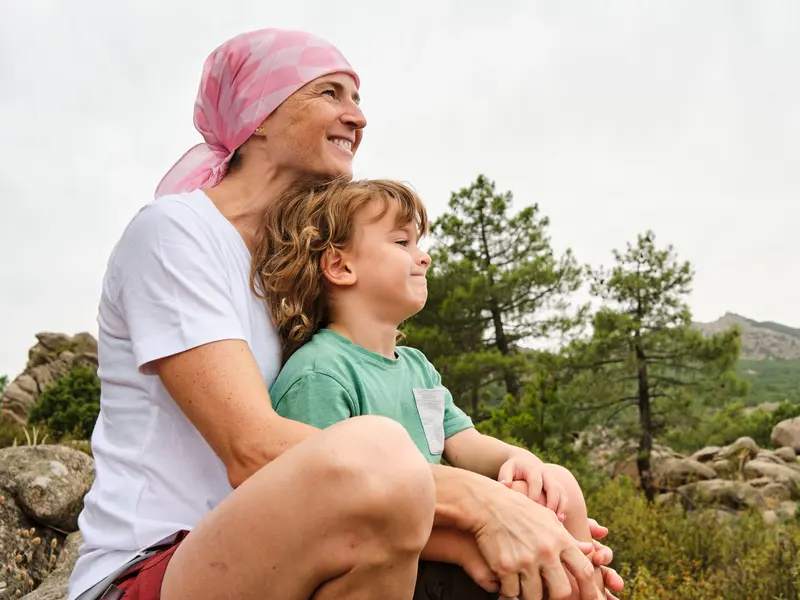 What is soft tissue sarcoma?
Soft tissue makes up muscles, tendons, blood vessels, fat, nerves and deep skin tissues. Sarcoma is cancer which occurs when cells begin to multiply at a fast rate. Soft tissue sarcoma is a rare form of cancer.
Soft tissue sarcoma treatment
Soft tissue sarcomas can be difficult to diagnose and a challenge to treat. Treatment varies based on soft tissue sarcoma type—of which there are more than 50. To offer comprehensive care, your cancer treatment team may include medical oncologists, radiation oncologists, oncology surgeons and plastic surgeons on the medical staff.

Your treatment plan will be determined by your care team based on age, medical history, type and stage of soft tissue sarcoma, and personal preferences. Soft tissue sarcoma treatment options may include:
Surgery
Chemotherapy
Radiation therapy
Pain management
Patient's perspective
Cancer's worst was no match for Baylor Scott & White's best.
Specialized centers for soft tissue sarcoma care
Complex Joint and Musculoskeletal Tumor Program
Baylor Scott & White Vasicek Cancer Treatment Center – Temple