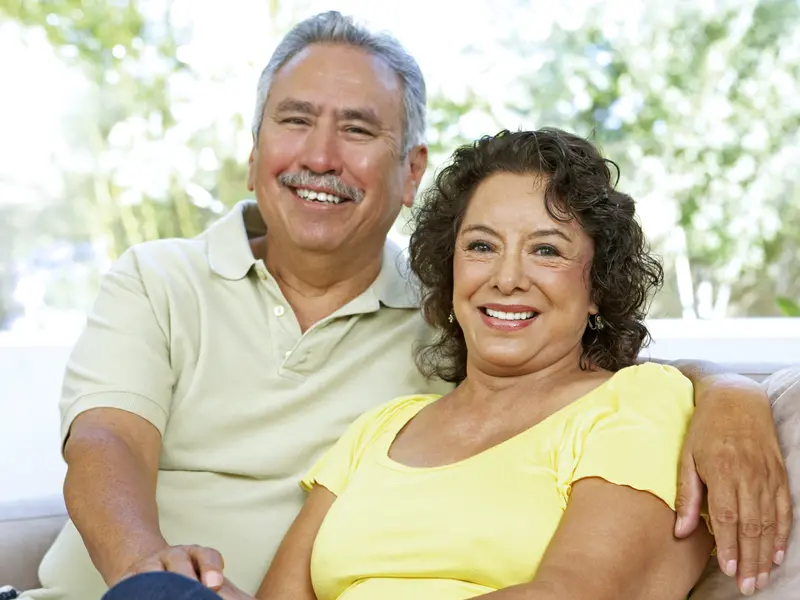 Home to a nationally accredited comprehensive stroke center in Dallas
This designation recognizes Baylor University Medical Center, part of Baylor Scott & White Health, for having the staff, expertise, programs and advanced tools necessary to provide rapid diagnosis and treatment of stroke to improve outcomes and reduce brain damage in stroke patients in Dallas.
Address
3500 Gaston Ave
Dallas, TX 75246
Advanced stroke care always available
Stroke—or "brain attack"—occurs when blood flow to part of the brain stops because of a blockage due to a clot (ischemic) or break (hemorrhage) in a vessel supplying the brain with blood.
Getting to a comprehensive stroke center, where specially trained staff is on-site 24 hours a day, seven days a week, is key to receiving early treatment. The large neurology and stroke team in Dallas at Baylor University Medical Center consists of many specialties:
Neurologists and vascular neurologists (20+ on medical staff)
Neurosurgeons (10 on medical staff)
Interventional neuroradiologists (five on medical staff)
Neuro hospitalists (eight on medical staff)
Dedicated stroke nursing and ICU units
Registered stroke nurse educators for patients/families
Designated stroke rehabilitation therapists (physical therapy, occupational therapy, speech, pharmacists) on the units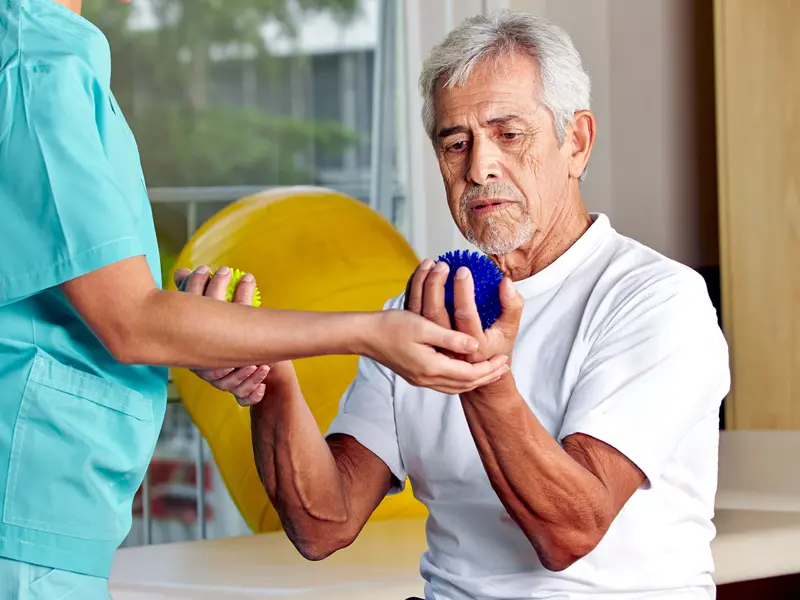 Outcomes
It's difficult to predict which patients will completely recover from a stroke and which will experience long-term effects.
What we do know: Experience can make a difference.
Recent research studies found that staff at high-volume, comprehensive stroke centers have more experience dealing with strokes, and, as a result, patients benefit with better outcomes. These teams, like the one at Baylor University Medical Center, successfully treat thousands of stroke patients in Dallas each year.
2020 Comprehensive Stroke Center in Dallas
Baylor University Medical Center has been a DNV certified stroke center since 2015, a distinction awarded to hospitals whose stroke programs follow national standards and guidelines that can significantly improve outcomes for stroke patients.
Achievements at Baylor University Medical Center's Comprehensive Stroke Center in 2020 include:
American Heart Association/American Stroke Association Get with the Guidelines—Stroke Gold Plus Designation, which recognizes demonstrated compliance with seven established measures for 24 consecutive months or more

Target: Stroke Honor Roll-Elite (American Heart Association/America Stroke Association) recipient for quickly delivering clot-busting medication. To receive this award, clot-busting medication must be delivered within 60 minutes to at least 85%of acute ischemic stroke patients

Median time was 31.5 minutes, with 98.4% of patients receiving clot-busting medication within 60 minutes of arrival in the emergency department, and 93.3% of patients received it within 45 minutes of arrival. Notably, 55.1% of patients received it within 30 minutes or less compared to the national average of 27.9%
A 99.9% compliance with all American Heart Association/America Stroke Association Stroke Measures
109 patients treated with clot-busting (thrombolytic) medication
102 patients treated with mechanical endovascular reperfusion therapy
A 4% rate of serious complications for patients that required removal of plaques from their carotid artery or needed a stent placed into it. This rate is well below the national average
Benchmarks
The stroke program at Baylor University Medical Center benchmarks itself against others across the nation to help ensure that you can expect the highest quality of care at the hospital and its Level I Trauma Center.
STROKE: Diagnostic testing, treatment and discharge home

Baylor University Medical Center in Dallas (2020)
Participating Hospitals: AHA National GWTG Guidelines (2019)
Stroke patients diagnosed with an irregular heartbeat (atrial fibrillation/flutter) who were prescribed anticoagulation (blood thinning) medications at discharge
100%
98%
Stroke patients that received, by the end of day two, an antithrombotic therapy medication while hospitalized
98%
97.6%
Stroke patients that went home with a prescription for an antithrombotic (e.g., aspirin) at discharge
99.6%
99.5%
Stroke patients that went home with a prescription for statin medication
98.1%
98.7%

STROKE: Neurosurgical treatment

Patients with a clot (subarachnoid hemorrhage, or SAH) in an area that required a neurosurgeon remove it in a surgical operating room.
Patients receiving nimodipine within 24 hours of admission. (Evidence shows that nimodipine reduces the incidence of neurological deficits post SAH surgery and improves overall outcomes in this patient group.)
85.2%
89%

STROKE: Thrombectomy treatment

Patients with a clot in an area in which an interventional radiologist removed it using minimally invasive technology in an endoscopy environment.
Minutes from patient's arrival to the start of procedure (groin puncture) for those undergoing emergency mechanical thrombectomy
Median time 101 minutes
79 minutes
Patients who obtained TICI 2b/3 recanalization post endovascular therapy. (A grade of TICI 2B or higher reflects successful cerebral reperfusion and is associated with positive outcomes for patients undergoing 1A therapies undertaken within evidence-based guidelines.)
91.9%
92.2% (comprehensive stroke centers)