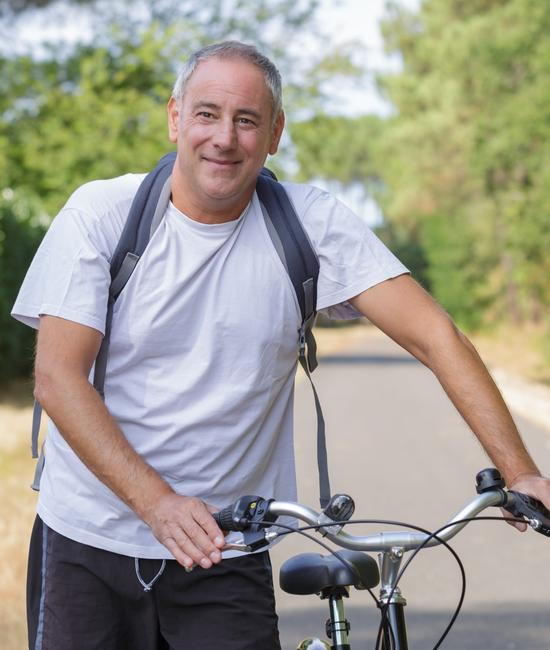 A multidisciplinary approach to treating musculoskeletal diseases and tumors in Dallas
The Complex Joint and Musculoskeletal Tumor Program at Baylor University Medical Center, part of Baylor Scott & White Health offers a comprehensive, multidisciplinary approach to diagnosing and treating musculoskeletal disease in Dallas, including benign and malignant tumors.
Patients from across the country with serious conditions affecting bones, joints and soft tissue have turned to the program for help saving and/or restoring their quality of life.
Musculoskeletal disease treatment plans available through the program are tailored to each individual, but the goal is always the same: pain-free recoveries that restore function, salvage limbs and eliminate the underlying cause of the problem.
To learn more, make a referral or schedule an appointment.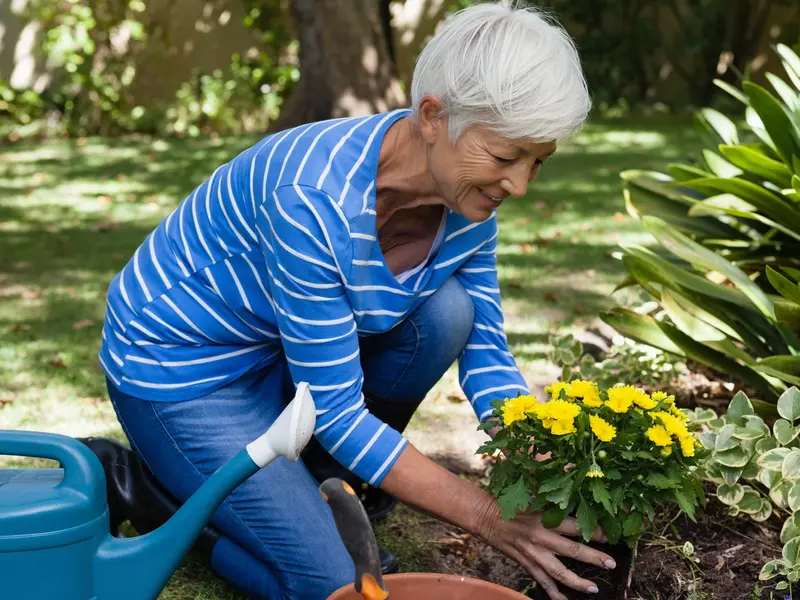 Conditions treated
The Baylor University Medical Center Complex Joint and Musculoskeletal Tumor Program in Dallas specializes in managing complicated orthopedic cases, including:
Orthopedic cancer care
Osteomyelitis/Bone infections
Musculoskeletal tumors
Infected joints
The program's multidisciplinary team of specialists understands the disease processes involved in these cases and the techniques necessary to replace or reconstruct diseased joints and prevent future damage or infection. We also have a high success rate when it comes to limb salvage.
Musculoskeletal disease treatment options
As a recognized leader in orthopedics, Baylor University Medical Center in Dallas' Complex Joint and Musculoskeletal Tumor Program offers a wide range of services, including:
Total knee and shoulder replacement
Complex joint reconstruction
Complex joint revision
Infected joint treatment and replacement
Limb salvage
Joint replacement and reconstruction procedures are frequently associated with joints that have been severely damaged due to athletic-related injuries or age-related wear and tear. However, infections, tumors and deformities in the bones and joints also may mean total joint replacement is the best course of treatment.
These surgical cases are often more complicated due to the underlying cause, which may have led to bone or soft tissue loss or other structural deficits in the joint that needs to be replaced.

Joint revision
In addition, the program also focuses on correcting failed total joint replacements of the hips, knees and elbows.
Patients who are still in pain after joint replacement or who experience loosening, fracturing, infections and bony structural defects from debris from components of the joint or cancer may want to consider joint revision.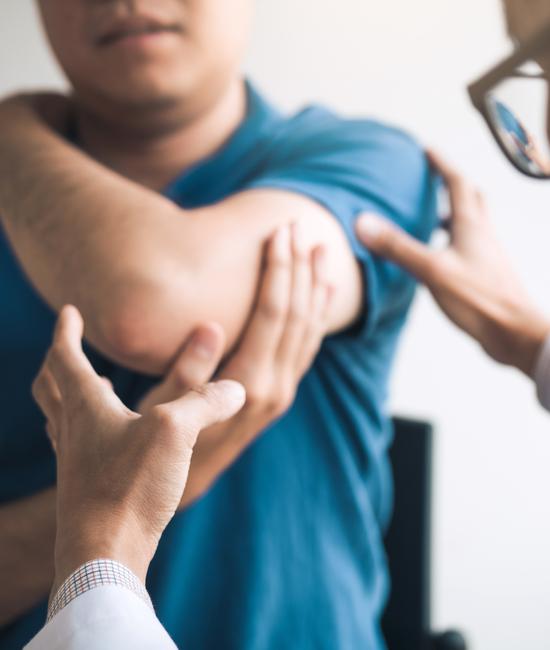 Our multidisciplinary team reviews individualized treatment plans on a weekly basis
This team approach—combined with advanced technology and forward-thinking research—provides each patient with proper diagnosis and allows a full breadth treatment options to be explored, implemented, monitored and adjusted on an ongoing basis to help promote a quality outcome.
This highly specialized team includes:
Hyperbaric medicine specialists
Infectious disease specialists
Internists
Oncologists
Orthopedists
Pathologists
Plastic surgeons
Radiologists
Al Mollabashy, MD
Dr. Mollabashy is Medical Director of Musculoskeletal Tumor Services at Baylor University Medical Center, part of Baylor Scott & White who is a board-certified orthopedic surgeon and fellowship trained in Musculoskeletal Surgical Oncology. His lifelong professional pursuit has been the surgical treatment of tumors and the restoration of the skeleton.