Inpatient and outpatient rehabilitation services in Dallas
We offer both inpatient and outpatient rehabilitation services to patients through our flagship rehabilitation facility, Baylor Scott & White Institute for Rehabilitation – Dallas.
Located adjacent to Baylor University Medical Center, part of Baylor Scott & White Health, patients benefit from the close proximity of physical medicine and rehabilitation specialists, as well as their experience as a nationally recognized rehabilitation hospital.
For our physicians, nurses and therapists, you are top priority. And we tailor your rehabilitation program around your goals, your abilities and your support system. We will push you to reach your full potential and we will rally behind you the whole way. Top priority deserves top treatment.
Baylor Scott & White Institute for Rehabilitation - Dallas
3505 Gaston Ave
Dallas, TX 75246
Phone: 214.820.9300
Fax: 717.412.5723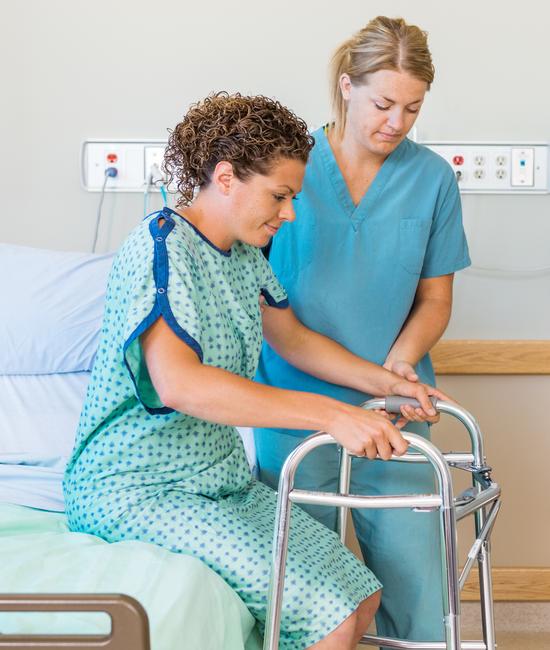 Inpatient therapy services
The 92-bed inpatient facility offers 24-hour respiratory care services and specialized programs. When you arrive at Baylor Scott & White Rehab, you join a community of possibility and hope. Our goal is to restore your independence, self-confidence and vision of the future after a traumatic brain injury, spinal cord injury, stroke or other orthopedic or neurological disorder.
Interdisciplinary inpatient care
Your care plan is custom-designed by a physiatrist-led interdisciplinary team that includes:
Licensed physical therapists
Occupational therapists
Speech-language pathologists
Certified recreation therapists
Neuropsychologists
Rehabilitation registered nurses
Nutritionists
Social workers
Other specialized clinicians
We have access to services, advanced technology and 1,300 physician specialists on the medical staff at Baylor University Medical Center.

Baylor Scott & White Rehabilitation – Landry Therapy Clinic
411 N Washington Ave
Ste 4000
Dallas, TX 75246
Monday – Friday
7:00 AM - 5:00 PM
Outpatient therapy services
The skilled therapists at the Baylor Scott & White Institute for Rehabilitation Outpatient Therapy – Landry Therapy Clinic in Dallas offer a wide variety of specialized therapy services for patients suffering from physical conditions related to aging, gender, illness and injury.
Our goal is to provide the quality medical treatment and compassionate service needed to improve quality of life.
Our Dallas outpatient therapy options include:
Aqua therapy
Functional capacity evaluation
Hand therapy
Lymphedema services
Occupational therapy
Physical therapy
Speech therapy/VitalStim
Vestibular therapy
Women's health
Nationally recognized rehabilitation care
Baylor Scott & White Institute for Rehabilitation – Dallas has been ranked by U.S. News & World Report as the "Most Recognized Hospital for Rehabilitation" in the "Prairies and Lakes Region," which includes all of North and Central Texas.
We are one of only 16 facilities nationwide to be designated as a model system of care for patients with traumatic brain injuries by the National Institute on Disability, Independent Living and Rehabilitation Research.