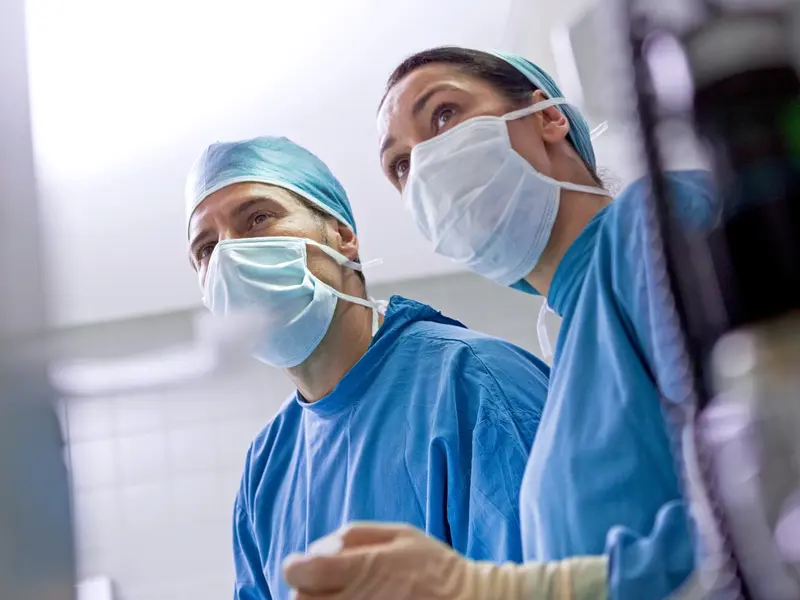 A full spectrum of general and specialty surgery services in Dallas
Baylor University Medical Center, part of Baylor Scott & White Health has 50 operating rooms and performs approximately 25,000 surgical cases per year.
Physicians on the medical staff here in Dallas are trained in the latest techniques, including advanced laparoscopic procedures that assist our patients in a faster recovery.
For a referral to a surgeon on the medical staff, call 1.844.BSW.DOCS (279.3627).
Robotic surgery
Baylor University Medical Center in Dallas has offered robotic surgery longer than any other hospital in North Texas, using the equipment in more than 2,000 multispecialty cases. Nearly 40 surgeons on the medical staff use robotics with camera-guided technology, increasing precision for delicate or complex surgeries.
Talk with your surgeon about whether robotic-assisted surgery is an option for you.
Baylor University Medical Center currently offers robotic surgery for the following:
Colon and rectal surgery
General surgery
Gynecologic oncology
Gynecology
Otolaryngology (head and neck)
Surgical oncology
Thoracic surgery
Transplant surgery
Urogynecology
Urology
How it works
Through one- to two-centimeter incisions, your surgeon inserts instruments and a 3D camera, which captures a high-definition image of the surgical site. This allows your surgeon to work with greater control and accuracy.
In addition, our new robotic systems have fluorescent technology, which helps ensure that all unhealthy tissue is removed during a procedure and healthy tissue is unaffected.
Benefits of robotic surgery
Less blood loss, fewer transfusions
Shortened hospital stay
Less pain
Lower risk of infection, complications
Fast recovery and return to normal activities
Small incisions for less scarring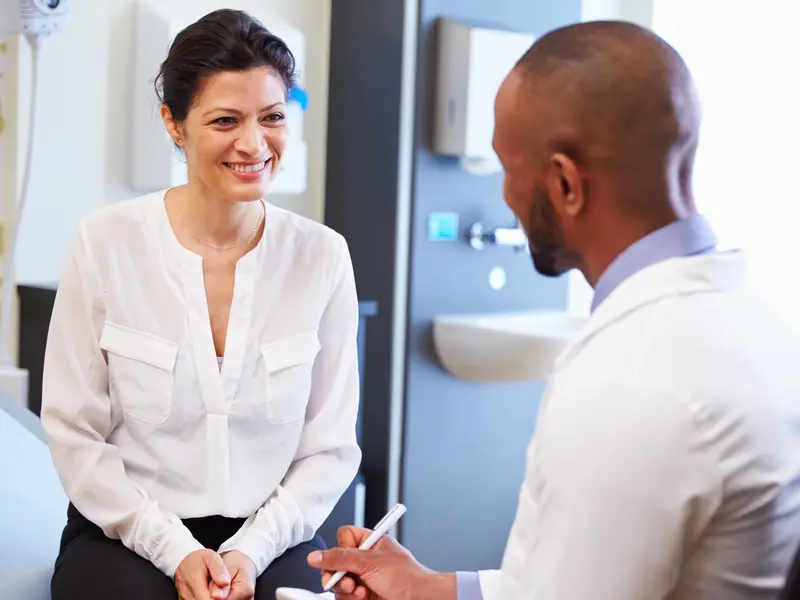 Preadmission process
In order to be medically cleared for surgery, each patient must complete the preadmission process. During this process, all necessary tests ordered by your physician will be conducted in order to medically clear you for your surgical procedure.
Potential tests include:
In order to ensure a smooth surgical experience for our patients, we request that you complete the preadmission process before the day of your procedure if possible.
Patients can schedule their preadmission appointment through their physician's office or by calling the Wadley Preadmission clinic directly at 214.820.6200 between the hours of 8:00 AM - 5:00 PM, Monday through Friday.
Walk-ins are also accepted. Please be aware that the wait times for a walk-in patient can be significantly greater than for patients who have an appointment. There are restrictions on how far in advance Medicare patients can pre-admit.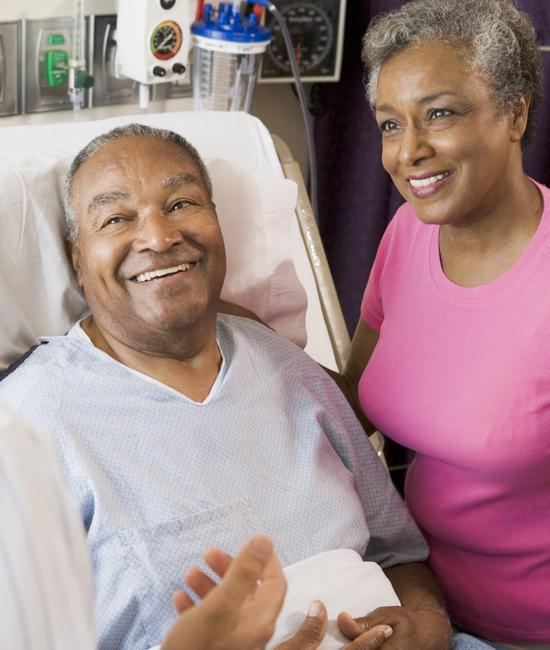 Day of surgery
Your physician's office will provide you with a surgical packet that outlines your specific check-in instructions, maps and parking instructions so that you arrive at the correct location. You will be greeted by our early morning concierge who will assist you in getting to the appropriate check-in location.
Parking
A free parking voucher good for valet parking will be provided to patients on the day of their preadmission appointment and on the day of their surgical procedure.
James Fleshman, MD
Chief, Department of Surgery
David Arnold, MD
Division Director, General Surgery
Thomas Cox, Psy.D.
Division Director, Research and Education
Michael Foreman, MD
Division Director, Trauma Surgery
Robert Goldstein, MD
Division Director, Hepatobiliary Surgery