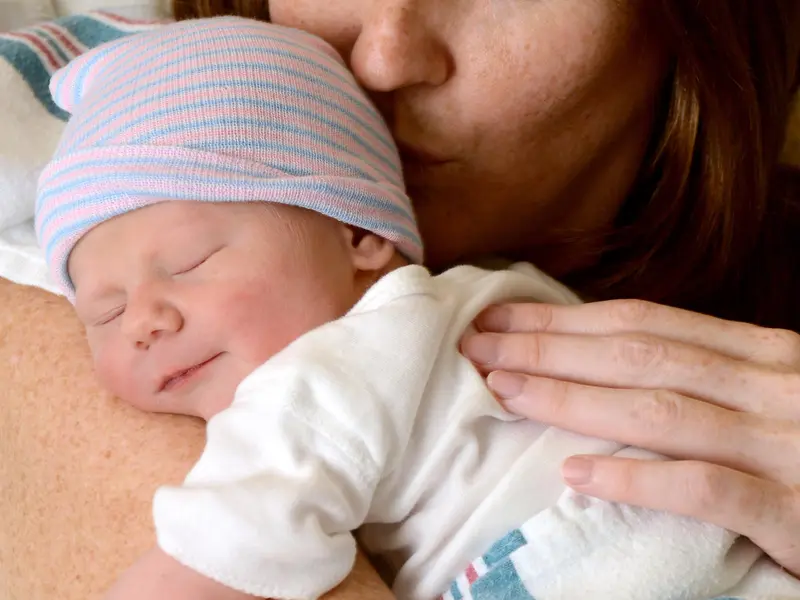 Gift shop and boutique specifically for moms and babies
Whether you forgot to bring a pair of slippers or want to send a gift of well wishes to a friend or loved one during their stay in the hospital, Simply Moms Boutique has everything you could want for mothers and babies, as well as other hospital patients.
Moms needing a last-minute item can rest and spend time enjoying their new baby with our convenient store located on the Baylor University Medical Center campus in the Hoblitzelle Hospital. on the first floor. Staffed by nurses, the Simply Moms team is knowledgeable about the birthing experience and items that can make your stay more comfortable.
Grab items recommended by moms and hospitals
Forgot to pack something? We've got you covered! Stop by the boutique for items that complete your labor bag and make your delivery and hospital stay more comfortable. Some things you may want to consider include:
Plush robe—Walking around is key for early and active labor! Our selection of robes is perfect for walking around during labor yet maintaining privacy
Slippers—Slippers provide comfort during transitions from walking, to the labor bed and then to the wheelchair ride to postpartum.
Essential oil diffuser—Essential oils can help promote a calm and relaxed environment in which to experience labor. Visit the store to see the diffuser and essential oil options available to help create a more relaxed labor room.
Snacks—Healthy snacks can be a key part of labor. Often, moms need a little fuel to get through early labor and sometimes active labor—and almost all moms are ready for a snack after a vaginal birth.
Chapstick and lotion—With all the heavy breathing done during labor often moms find themselves with chapped and dry lips. Lotions are also helpful for massaging the sore spots that occur due to labor.
Tote—We typically have a selection of tote or travel bags that will come in handy when it's time to be discharged from the hospital.
Store catalog and floral arrangements
Simply Moms offers concierge services and packages to labor and delivery patients looking to make their birth experience and the first days with baby even more special. Custom packages are also available upon request.
Simply Moms is your one-stop shop for breastfeeding supplies and resources. We offer hospital-grade Medela® breast pump rentals and products, nipple shields, nipple cream, bottles and supplements for lactation support. We also carry nursing bras and hands-free pumping bras.
Our Labor Bag Package includes many of the essential items recommended by moms and hospitals for a hospital birth.
Forgot your toiletry kit? Don't worry! We offer a variety of toiletries, over-the-counter medications, snacks, socks, slippers, brushes and combs and lip balm. No phone charger or headphones? We've got you covered there too!
Fresh and faux floral arrangements will bring color and warmth to your room. Arrangements vary on seasonal availability of flowers and customer wishes. Arrangements can be delivered to patient rooms, as well as to healthcare workers and hospital staff, within 24 hours.
Simply Moms carries comfortable clothing for all occasions, from labor to postpartum to lounge wear at home in sizes S-XL. Slippers, grip socks and eye pillows help you get much-needed rest during any hospital stay.
Don't forget big brother or big sister! It's a great idea to get a gift from a new baby to an older sibling. We offer gift packages for big brother and big sister, as well as single toys. We also carry everyone's favorite Jellycat stuffed animals and matching children's books. These older sibling gifts help smooth the transition in bringing a new baby home.
Send encouragement to a patient during their hospital stay with a small gift to let them know you are thinking about them. We have a variety of gift items for you to choose from, including angels, makeup bags, journals and books. Delivery is available to patient rooms.
A variety of congratulations gift sets and new baby door hangers for your hospital room or home greet mom and baby after delivery.
The Simply Moms Boutique in Dallas carries popular baby clothing brands, including Mud Pie® and Kissy Kissy®. We offer onesies and specialty clothing for all holidays from sizes preemie through 9 months, as well as shoes, hats, headbands and bows to match!