As an outreach of Baylor Scott & White Health's Christian mission of healing, Baylor Scott & White Douglass Community Clinic – Plano seeks to provide quality healthcare and a compassionate medical home to patients and families who do not have access to a primary care physician.
We specialize in the management of chronic diseases and preventive care, especially for patients who have previously had limited access to medical care. We offer financial assistance for the medical care we provide based on Baylor Scott & White Health's eligibility plan. If you qualify for financial assistance we request a $10 co-pay at each visit.
Baylor Scott & White Douglass Community Clinic – Plano treats patients from 18 years old and up through elderly ages.
Services we offer include:
Medical care from a board-certified family physician
Home health visits
Labs
Immunizations
Minor outpatient procedures
Diabetes education
Social work
Pharmacy assistance program to help obtain low cost or free medications
Referrals to specialty care
Primary care services
Baylor Scott & White Douglass Community Clinic – Plano offers expertise and treatment options conveniently located near you.
Acute disease management
Upper respiratory Infection
Back pain
Ear infection
Gastroenteritis
Preventive health
Cholesterol test
Pap smear
Prostate cancer screening
Chronic disease management
Asthma
Diabetes
Hypertension
Immunizations
Flu
Meningitis
Pneumonia
Shingles
Tetanus
Patient qualifications for services
Our expertise is based on the knowledge of our patients in the context of their community. This community has a very high incidence of uninsured residents, many of which suffer from chronic diseases such as diabetes.
To receive medical services, you must bring:
Proof of residency (driver's license, lease agreement or utility bill)
Proof that family income does not exceed 200% of the federal poverty level (check stubs, income tax return or letter from employer)
Mobile makes it easy
Just like we make it easy to get care when your child is sick or injured, our top-rated app, MyBSWHealth, can simplify keeping them healthy. The app lets you book appointments, message your pediatrician, view your child's medical records and schedule virtual same-day care from your computer, smartphone or tablet.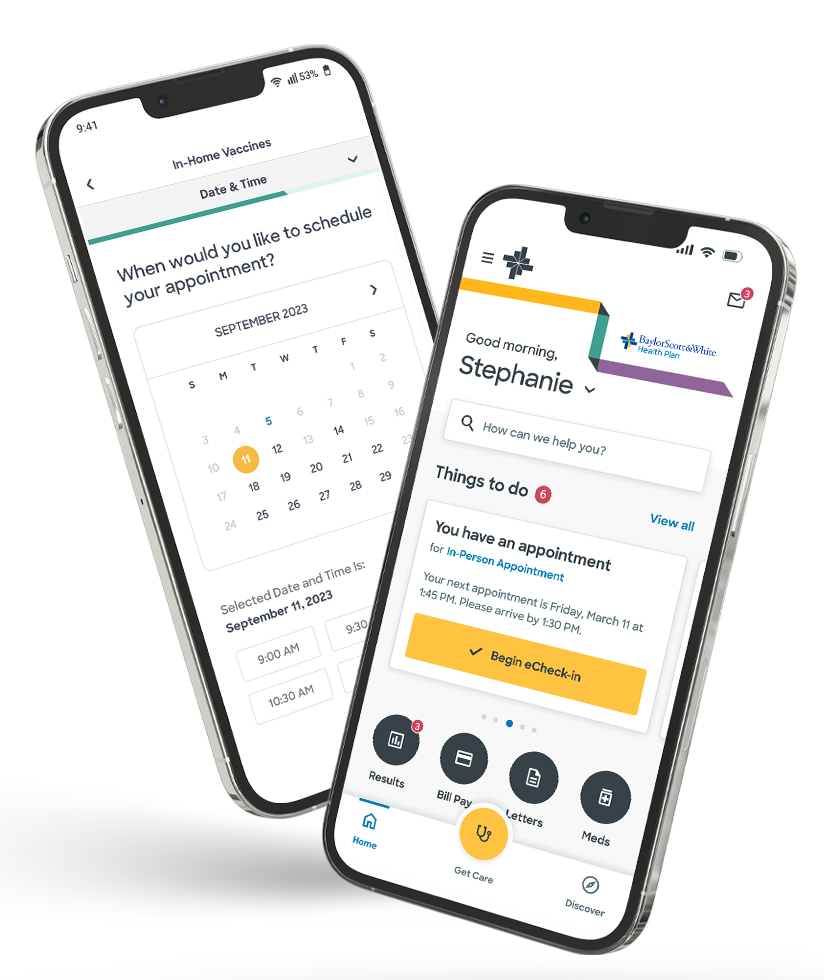 Patient forms
To ensure that your visit to our office is as convenient and efficient as possible, we are pleased to offer our registration forms online. The patient registration form may be completed electronically and printed for better legibility or completed manually.