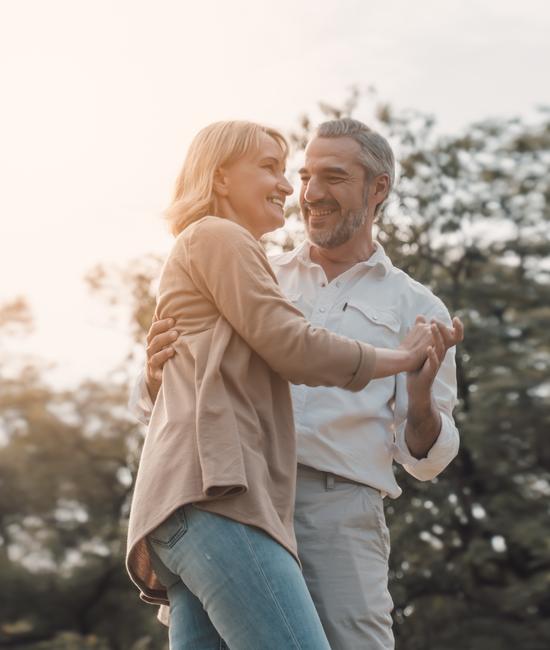 Common heart condition symptoms and treatments in Grapevine
Whether you've started experiencing symptoms, such as shortness of breath, heart palpitations or weakness, or have lived with them for a while, it's a good time check in with your heart health. The resources provided by Baylor Scott & White Medical Center – Grapevine help you know the signs, risk factors and treatment options.
Take charge of your heart health with resources made to help you know the signs, risk factors and treatment options for common heart conditions. Download a free guide on atrial fibrillation (AFib), heart valve disease and heart failure. Because when hearts get Better, it's a thing of beauty.
Dedicated comprehensive heart and vascular treatment
Our team of heart specialists in Grapevine provide the following treatments near you:
Transthoracic and transesophageal echocardiography
Electrocardiogram
Nuclear and exercise stress testing
Diagnostic heart catheterization procedures including right and left heart catheterizations and biopsies
Interventional coronary procedures including ballooning, stenting, and thrombectomy techniques
Intravascular coronary ultrasound and instantaneous wave-free ratio to assess coronary blood flow
Balloon pump and Impella support
Diagnostic and Interventional peripheral procedures including ballooning, stenting, atherectomy techniques
Cardioversion
Diagnostic electrophysiology studies
CryoCath and RF Ablations for a multitude of rhythm issues
Implantable loop recorder procedures
Permanent pacemaker / Implantable cardiac defibrillator (Single, Dual, and Bi-ventricular)
Tilt table testing
Abdominal aortic aneurysm stent grafting
Carotid artery stenting
Carotid endarterectomy
High tech phone application replacing pagers so that EMS can notify hospital and call team with EKG prior to arrival
Vascular care at Grapevine
Baylor Scott & White Medical Center – Grapevine features advanced care for the circulatory system delivered by skilled vascular specialists on the medical staff.
Issues affecting blood flow can be complex and difficult to treat. Our team has the tools and experience needed to deliver the right diagnosis and care plan to help keep both common and rare disorders of the arteries and veins in check. While we take a range of forward-thinking approaches to care for each patient's vascular condition, the goal is always to get blood flowing better, for a better quality of life.
Addressing vascular disease of all types
Board certified vascular surgeons on the Baylor Scott & White – Grapevine medical staff offer a full spectrum of treatments for vascular disease—from medical management to minimally invasive endovascular treatments with balloon angioplasty and stent placement to open bypass surgery. The goal is to deliver quality outcomes for every patient regardless of how common or uncommon their condition is. Vascular conditions we treat include (but are not limited to)
Acute arterial/venous occlusion/embolism
Aortic dissections
Aortoiliac occlusive disease
Carotid artery disease/stenosis
Dialysis access placement
Dialysis access complications
Deep vein thrombosis
IVC filter placement/retrieval
May-Thurner syndrome
Peripheral arterial disease (all forms)
Popliteal artery aneurysms
Renal artery stenosis
Subclavian steal syndrome
Thoracic outlet syndrome
Vascular-related trauma
Venous insufficiency and varicose veins
Accredited chest pain center near you
Baylor Scott & White Medical Center – Grapevine received The Joint Commission Disease Specific Certification for Chest Pain. This accreditation recognizes our Grapevine hospital's exemplary care of patients that experience chest pain or a heart attack.
The national standard of care for heart attack patients is a door-to-balloon time of 90 minutes. This refers to the time a patient arrives at the emergency department to intervention in the catheterization lab. Baylor Scott & White – Grapevine currently averages significantly lower than national guidelines.
Baylor Scott & White – Grapevine partners with EMS agencies to provide the best possible care and service to the community. We employ a high tech phone application, which allows EMS teams to notify the hospital and on call team and helps us prepare to take care of patients before they arrive in our Grapevine hospital right off 114 and Highway 26.