Imaging services close to home
Imaging procedures are one of the most useful tools for diagnosing a range of illnesses and conditions. Baylor Scott & White Medical Center – Grapevine offers patients many advanced medical imaging procedures at several area locations.
Whether it's through the full support of the hospital's outpatient services or through those offered by our joint venture partner, Touchstone Imaging, you can expect quality care and quick results.
All imaging procedure results are read and returned by our highly experienced team of board-certified Grapevine radiologists on our medical staff within 24 hours—usually the same day.
Call 817.329.2501 to schedule an imaging appointment at Baylor Scott & White – Grapevine.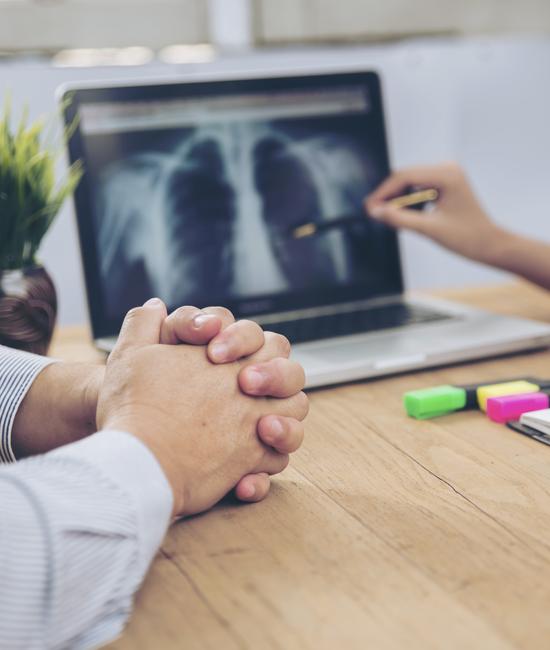 Advanced imaging technology at your convenience
For treatment decisions, so much rests on having a clear picture of the inside of your body. When you choose Baylor Scott & White – Grapevine or a Baylor Scott & White or Touchstone Imaging outpatient facility, you choose a highly experienced team of compassionate caregivers equipped with advanced technology in the convenience of a community setting.
Baylor Scott & White – Grapevine and Touchstone offer comprehensive imaging services near you with a dual emphasis on quality and service. Our highly trained Grapevine imaging staff uses advanced technology for detection and evaluation of potential problems and is dedicated to providing patients with a quick report turnaround.
For your convenience, Baylor Scott & White – Grapevine and Touchstone have multiple area locations near you, and some facilities offer extended hours, along with easy scheduling and registration.
Imaging services offered in Grapevine
Below is a list of comprehensive imaging and radiology services offered through Baylor Scott & White Medical Center – Grapevine. For imaging services offered through Touchstone Imaging and local Baylor outpatient facilities, please contact those individual facilities.
View images of the entire body, including the heart and vascular system, safely, quickly and efficiently.

Similar to our 64 scanner, at a speed of 40 image slices per rotation.

Allows image manipulation to visualize possible lesions or cancers.

Supports diagnostic and interventional angiography.

Our 1.5 T magnet MRI provides a safe and effective mode of viewing living tissue.

Assists in breast cancer detection and in MRI guided breast biopsies.

Capabilities include two nuclear medicine cameras and one nuclear stress lab.

Includes four new rooms with advanced direct digital technology for good image quality in seconds.

Providing live, digital, video X-rays for GI studies.

For whole body scans and fat content analysis in minutes.

Whole body, 4D capability, abdominal and vascular exams to detect abnormalities, without using radiation.
Pre-authorization services
Imaging services scheduling
Now, scheduling your imaging procedure is more convenient for you and your doctor's office. Baylor Scott & White Medical Center – Grapevine has implemented a process, upon request, to obtain pre-authorizations from your insurance provider for diagnostic imaging services provided at facilities affiliated with Baylor Scott & White – Grapevine. Our goal is streamline this process and the way pre-authorizations are obtained. Let us take the busy work out of scheduling your imaging service.
For more information or to schedule an imaging service, please call 817.329.2501.
Steps for pre-authorization:
If requested by a physician office to obtain a pre-authorization, Baylor will require the ordering physician to sign an acknowledgement that the third-party payor does not require the ordering physician to obtain pre-authorization.
The physician's office will be required to fax the patient's insurance information, order and clinical history to the imaging services scheduling department, and Baylor will work to complete the pre-authorization.
The physician office will be notified if additional information is needed and whether pre-authorization is obtained.
Baylor's ability to pre-authorize will depend on the physician's contract with the third-party payer. For example, Blue Cross Blue Shield, UnitedHealthcare and Unicare prohibit Baylor from obtaining pre-authorizations for imaging services. In addition, Med Solutions-related companies will only allow Baylor to obtain a partial pre-authorization.
For questions related to the pre-authorization process, call 817.329.2548.