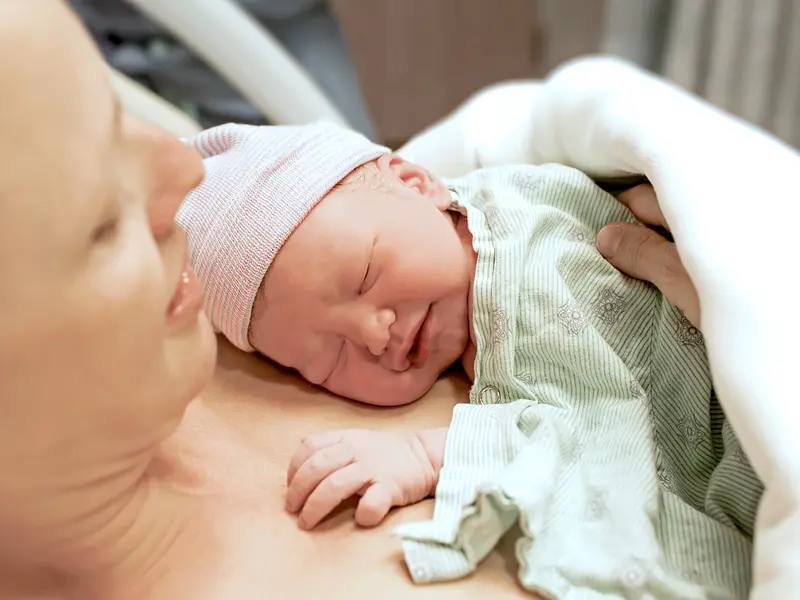 When you're expecting, we've planned for the unexpected.
At Baylor Scott & White Medical Center – Grapevine, we understand that giving birth to a sick or premature baby can be unexpected and frightening for a parent.
The specialized clinicians in our 21-bed Neonatal Intensive Care Unit (NICU) make it their goal to provide parents with the information they need to understand their baby's condition, possible treatments and how they can best help.
Our Level III Neonatal Intensive Care Unit combines advanced technology and highly trained healthcare professionals to provide specialized care for the tiniest patients. We care for newborns and infants for a variety of reasons including premature births (less than 37 weeks), respiratory distress, birth defects, infections and other illnesses. Staffed by board-certified neonatologists, specialized nurses and neonatal nurse practitioners, we provide advanced life support and technologies for infants as early as 23 weeks gestation in our Grapevine NICU.
Which babies would need the special care offered at the NICU?
Ten percent of all newborns require the medical expertise only available in a NICU. Babies in the NICU may require special monitoring and close observation for one or more of the following reasons:
Pre-term baby
A baby born before 37 weeks gestation is considered pre-term. Premature babies are often very small and need special care to aid in growth and development before they can go home. Breathing and feeding may be difficult for these tiny patients. Due to prematurity, they may have more than one problem because their systems are immature. Multiple problems may arise and are quite common for babies born this early.
Full-term baby
Babies born between 37 and 42 weeks gestation are considered full-term. Full-term babies may come into the world needing special attention.
They may have breathing problems, infections, seizures, feeding difficulties or heart problems, all requiring the special care provided by the NICU.
Post-term baby
Post-term babies are born at greater than 42 weeks gestation.
Post-term babies may require special care for rapid breathing, as well as for possible infection or seizures.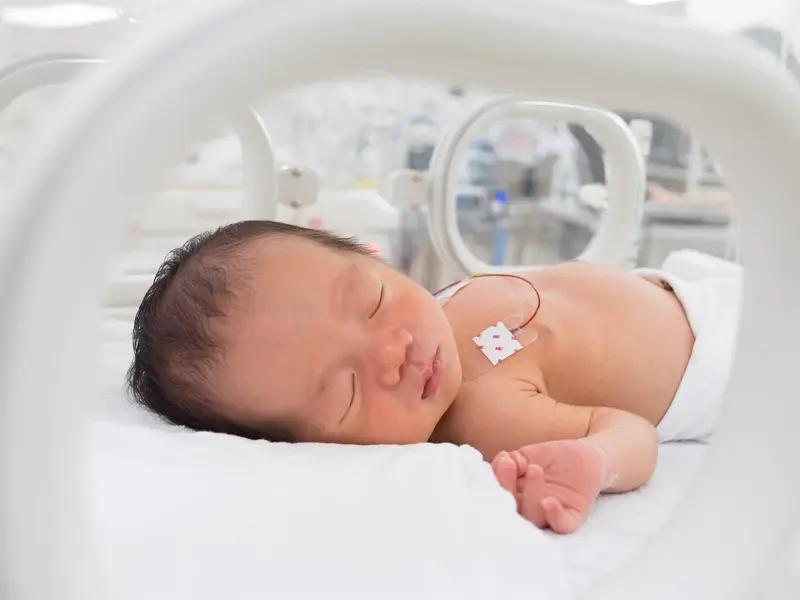 Comprehensive neonatal intensive care for the most fragile infants
24-hour, on-site board-certified neonatal specialists
Specially trained and certified neonatal nurses, nurse practitioners and respiratory therapists
Treatment for high-risk infants as early as 23 weeks gestation
Advanced ventilators and respiratory technology
Surgical services
Specialized monitoring equipment
Adaptable, self-contained Giraffe OmniBeds (versatile infant beds that provide emergency access and that convert to a protective, quiet environment which allows appropriate growth and development of the newborn.)
Nutritional support
Developmentally supportive care to aid in the growth and development of the infants and to help eliminate unnecessary stress levels for our parents
Flexible visitation hours
Whenever your baby arrives, rest assured that our highly trained staff in the NICU is equipped to care for the most delicate patient.