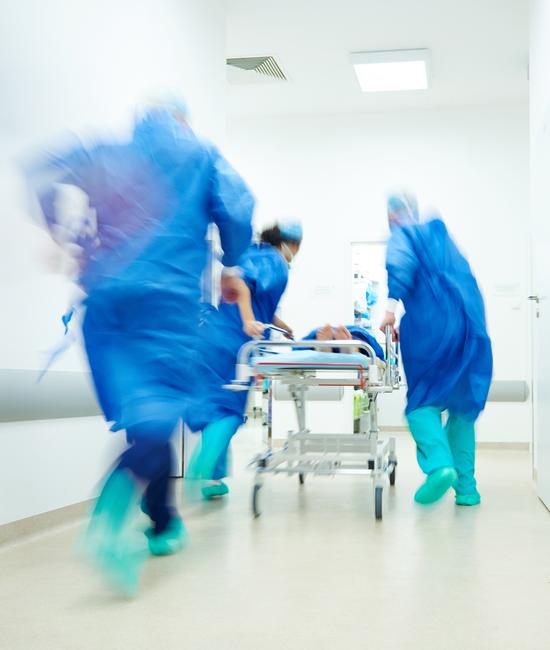 Emergency care in Rowlett
The emergency department at Baylor Scott & White Medical Center – Lake Pointe here in Rowlett offers emergency services 24 hours a day for your medical needs, whether it is urgent or minor.
When an emergency strikes, time starts ticking and those crucial decisions can make all the difference.
With a highly skilled and experienced team of emergency care physicians and nurses, we provide prompt, personalized care for you and your family.
Emergency services available in Rowlett
Our Rowlett emergency department consists of 20 treatment rooms designed to enhance the patient treatment process and reduce overall wait times.
Fast Track area, staffed and equipped to treat patients with non-life-threatening illnesses and injuries.
This allows for the more critically ill patients to be treated in a separate area that addresses their special needs.
Specialists on Call allows us to handle some of the more acute needs of our community, by contracting with these specialists, it provides our staff, physicians and community 24/7 access to critical care neurologists.
This access to critical care neurologists is critical to the timely diagnosis and treatment of a patient in the midst of an acute stroke.
We are a Primary Stroke Center and Level III Trauma Center
Primary Stroke Center distinction given by the Joint Commission, providing more comprehensive care in the treatment of acute strokes.
Level III Trauma Center by the Texas Department of State Health Services, providing timely and appropriate care for patients with traumatic injuries.
Notice regarding fees that may be charged
This facility is a freestanding emergency medical care facility which charges rates comparable to a hospital emergency room and may charge a facility fee.
The facility or a physician providing medical care at the facility may not be a participating provider in the patient's health benefit plan provider network.
Physicians providing medical care at the facility may bill separately from the facility for the medical care provided to a patient.
Please visit our website for a current list of the health plan networks in which the facility participates.
A written confirmation of whether the facility is a participating provider in the patient's health benefit plan's provider network will be provided at registration.