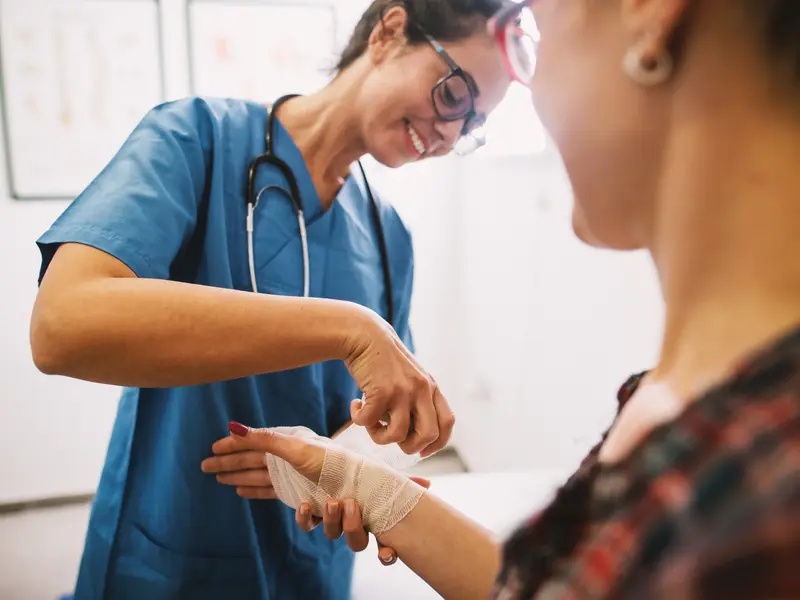 Cultivating a culture of continuous improvement of service and inquiry
At Baylor Scott & White Medical Center – Plano, our nurses share a deep commitment to the patients and their family members they serve. The collective work and collaboration with other disciplines allow the team to deliver exceptional care. Baylor Scott & White Medical Center – Plano employees safely provide quality care to the diverse patient population they serve.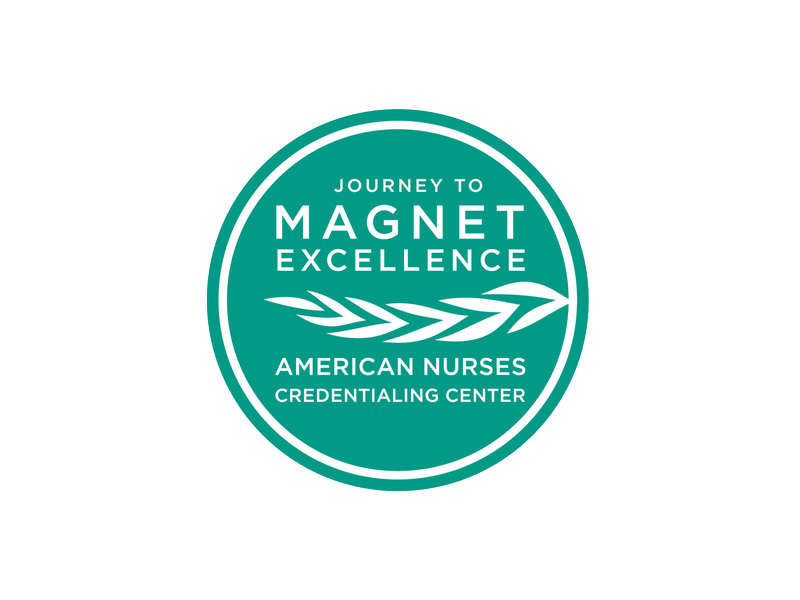 ANCC Magnet® designation
The Magnet® Recognition Program designates organizations for nursing excellence and improved patient outcomes. In 2012, Baylor Scott & White Medical Center – Plano achieved its first Magnet® designation. We will submit the re-designation documents in April 2021. Our clinical nurses and leaders are committed to the development of nursing excellence, a healthy work environment, interdisciplinary collaboration and nursing education.
Transformational leadership
Baylor Scott & White Medical Center – Plano is a freestanding, full-service hospital that serves a population of approximately 3.8 million people.
The president of Baylor Scott & White Medical Center – Plano, Jerri Garison MSHA, BSN, RN, is nationally honored for leadership and innovation.
Chief Nursing Officer, Susan Moats DNP, MBA, RN, NEA-BC, is a DFW Great 100 Nurse Award recipient.
Nurses at every level are engaged in committees with hospital leaders.
Nurses at Baylor Scott & White Medical Center – Plano are active in the Shared Governance and work closely together with Dr. Moats on improving the nursing work environment across the organization.
Dr. Moats worked with the nursing excellence team to implement a nursing leadership succession planning program.
Hospital leadership assisted with community needs through donations for meals for school children and local food bank.
The Chief Nursing Officer, Dr. Moats, serves a Baylor Scott & White senior nursing leader for the Dallas-Fort Worth Eastern Region. This area encompasses six hospitals and represents over 1,500 nurses, as well as perioperative services and radiologic services.
Baylor Scott & White Medical Center – Plano has received a Primary Stroke Center Certification by the Joint Commission and is a TDSHA designated Primary Level II Stroke Facility.
Dr. Moats has an oversight for multiple service lines including critical care, surgery, cardiac, procedural, oncology, neurology, comprehensive care coordination, palliative care, wound care, and observation patient units.
Nursing leaders, with guidance of Dr. Moats, have implemented a nurse sensitive indicator reduction strategy and developed a scorecard to focus on zero harm.
Leadership supported advanced nursing provider efforts in opening the Cancer Health and Wellness Center that is free to the public to assist cancer patients through survivorship.
Baylor Scott & White Medical Center – Plano uses its revenue to improve the health of the communities in and near Plano through education and community service.
As part of the hospital's commitment to the community, hospital leadership donated personal protective equipment and hand sanitizers to the local public schools.
Dr. Moats was awarded as one of the TONL Heroes for nursing leadership, selfless dedication, and commitment to the profession during the COVID-19 pandemic by the Texas Organization for Nursing Leadership.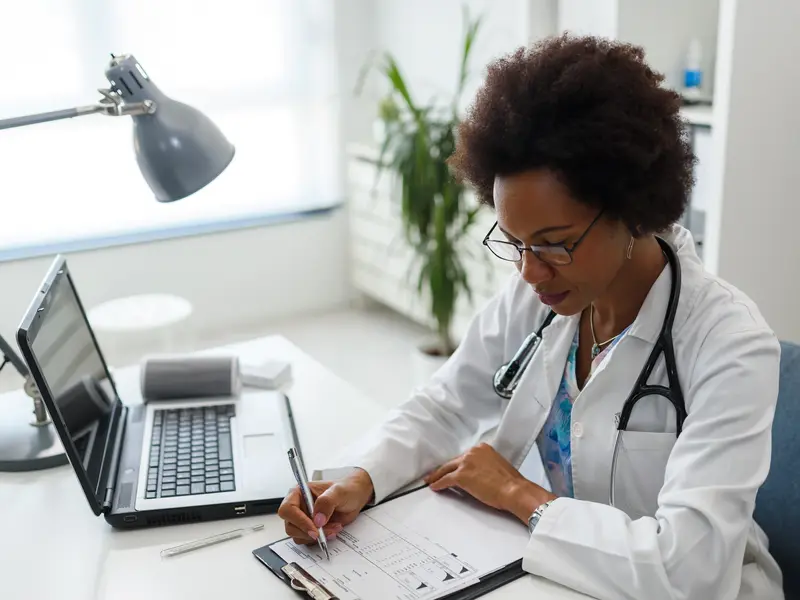 Structural empowerment
BSN rate 91.5%
Clinical nurse certification is 35%, and nursing leadership certification is 60%
Recognized Nationally ANCC Practice to Transition Program®
Each nursing department has an active unit-based council that is part of the hospital Shared Governance
Nurses participate in over 30 hospital decision-making committees
Tuition reimbursement and certification bonuses are available to all nurses
Susan Moats, DNP, MBA, RN, NEA-BC, is the first regional Chief Nursing Officer for the Baylor Scott & White system. This structure provided the Dallas-Fort Worth East Region, a network of support and sharing of information and standards for the nursing service line
Practice Transition Accreditation Program (PTAP) accredited by ANCC for demonstration of excellence in transitioning nurses to new practice settings. We have outperformed the benchmark scores on the transition to practice program survey and have repeatedly been among the top five performing hospitals in the nation
Exemplary professional practice
Awarded the Cipher Health Partner Award for Excellence for the hospital's use of technology solutions to achieve excellent patient care results
Received four stars by The Centers for Medicare & Medicaid Services (CMS)
Received Press Ganey® Guardian of Excellence™ Award for Patient Experience
Baylor Scott & White Medical Center – Plano is voted Best Hospital during the 2020 Living Magazine Reader's Choice Awards
Received the Commission on Cancer Outstanding Achievement Award
Nurses are recognized by their peers and patients for the Caring Nurse Award
Surgical Services Obtained "CNOR Strong" designation for improved outcomes in surgical patients
Each year, clinical nurses from Baylor Scott & White Medical Center – Plano participate in evidence-based improvements through learning at Texas Christian University
Advanced practice providers are integrated within the perioperative setting
Dr. Moats launched the Robotic Advanced Practitioner program Baylor Scott & White Medical Center – Plano
Recipients of Nursing awards as nominated by peers:

Jesicca Lamarre, BSN, RN, RN-BC: Dallas-Fort Worth Employee of the Year Award recipient
Benjamin Faulkner MSN, CNOR—Nursing Excellence Award
Cathey Griffin RN—Caring Nurse Award

Representing nursing on a State or National level

Ivana Dehorney, DNP, RN, NEA-BC, NPD-BC:

American Nurses Credentialing Center (ANCC), content reviewer for the NEA-BC exam
Texas Nurses Association (TNA), Regulation and Practice Authority Committee advisor
National Council of State Boards of Nursing (NCSBN), NCLEX exam item reviewer
New knowledge, innovations and improvements
​​​​​​​​​​​​​
Research studies
Alaina Tellson, PhD, BSN, RN-BC, NE-BC: Impact of evidence-based and comprehensive team training system on interprofessional team collaboration.
Maureen Niego, BSN, RN, CWOCN: Randomized, controlled, multicenter study comparing the safety and efficacy of 3M Cavilon advanced skin protectant, in the management of incontinence-associated dermatitis to a commercially available Convatec Sensi-Care protective barrier.
Alaina Tellson, PhD, BSN, RN-BC, NE-BC: Comparing two educational modules on geriatric nursing knowledge, confidence, and nurses' perception in providing care for the elderly.
DeShei Sanders, DNP, RN, Reduction in Heart Failure readmissions: educating the caregiver.
Katie Choy, DNP, RN, NEA-BC, NPD-BC, Moral Distress Among Nurses in the Environment of a Pandemic: A Survey Study.
Alaina Tellson, PhD, BSN, RN-BC, NE-BC: Describing the unlicensed assistive personnel perceptions of a healthy work environment in the acute care setting.
Publications
Dehorney, I., Ashcraft, P. 2018. Effect of Joint Camp on Patient Outcomes Following Total Joint Replacement. Journal of Nursing Care Quality. 33(3):279-284, July/September 2018.
Poster presentations
Griffin, C, 2018: Medication Education in the Elderly, Texas Christian University, Fort Worth TX
Arnold, A., Fox, J., 2017: Use of Aromatherapy (Peppermint Oil) in the Relief of Postoperative Nausea and Vomiting (September 2017), Health Innovation Institute
Podium presentations
Moats, Susan, DNP, MBA, RN, NEA-BC, Nikki Best MBA, Jeff Richard MBA, RRT, CPHIMS: "The Ripple Effect in Clinical Informatics: Implementation of Blue Tooth RTLS at BSWH". American Nursing Informatics Association (ANIA): May 2018.
Wilson, Leah, DNP, APRN, AOCNP: "Improvement in patient Satisfaction through the implementation of an advanced practice provider-led cancer survivorship clinic." Oncology nursing society (ONS) Congress: June 2020.
Hollingsworth, Bria, NSB, RN, CCRN: "Registered Nurses' confidence in the de-escalation of aggressive behavior", Sigma International Creating Healthy Work Environments conference: February 2021.
ASPIRE projects
Jessie Kurian, MSN, RN-BC, Leader level: Fall Prevention: Does having a Patient/Family and Nurse agreement have a positive impact to decrease falls compared to not having a written agreement?
Melanie Sargent, MS, RN-BC, Unit-Based Supervisor level: Does the use of a screening tool for supportive palliative care services decrease the time from admission to palliative care consultation?
Texas Christian University (TCU) evidence-based fellowship participants
Katherine Hinckley, BSN, RN, CCRN
Cathey Griffin, RN
Heather Schafer, BSN, RN