What's cooking? With Chef Zoe
Nutritious meals to help you live your best life.
Eating well during any medical treatment is critical. The Cvetko Patient Education and Support Center is excited to offer cooking demonstrations for all patients and their families and caregivers.
Chef Zoe and Baylor Scott & White Health's outstanding team of dietitians walk you through food preparation and cooking tips during each cooking demonstration. Plan to join us for a cooking demonstration and tasting soon! To attend, please make a reservation by calling the Cvetko Center at 214.820.2608.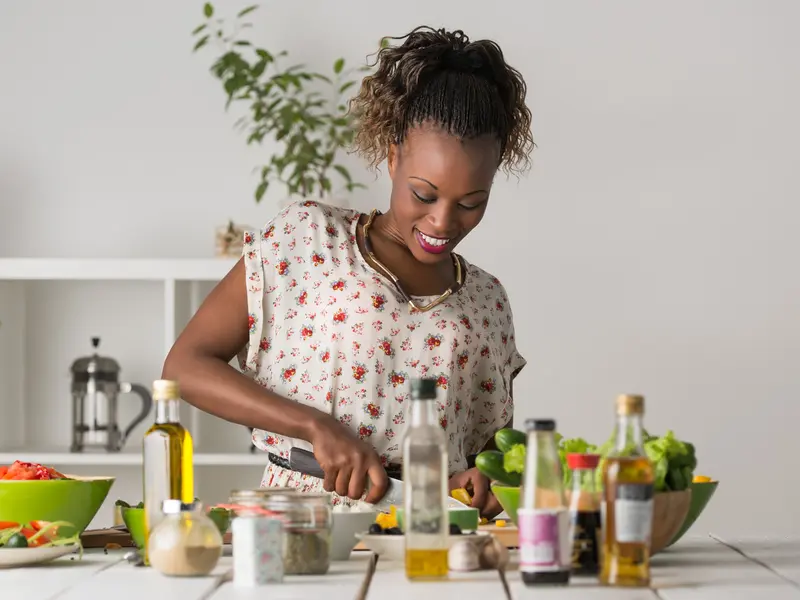 Our nutrition philosophy
Nutrition starts in the kitchen. At Baylor Scott & White Health, we are passionate about teaching you about a healthy, real food diet and the positive impact it can have on your health. We believe in a heavily plant-based diet, incorporating fruits and vegetables into nearly every dish.
We also emphasize healthy fats to help fight inflammation and quality protein to support muscle and metabolism. But if you don't know how to turn those foods into a delicious and healthy meal, the science behind them means little.
Cooking is a lost art and one that we want to bring back to your kitchen. We'll show you how to prepare easy recipes to share with others – recipes that not only taste good, but will also help to prevent chronic disease. Here's to a lifetime of good health!