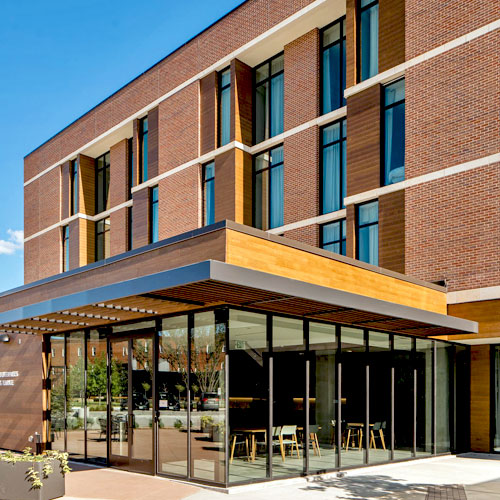 Hope has a new home
Each year, cancer patients from around the globe travel to Dallas to receive potentially lifesaving care. However, the stress of travel, financial strain and separation from loved ones can overwhelm the healing process. The American Cancer Society Gene and Jerry Jones Family Hope Lodge aims to relieve some of this burden.
Opened in 2021, the Hope Lodge facility offers a home away from home for people traveling to seek cancer treatment in the Dallas Metroplex. The Hope Lodge is conveniently located near innovative cancer services on the medical campus of Baylor University Medical Center, part of Baylor Scott & White Health.
Hope Lodge is owned and operated by the American Cancer Society. Guest reservations are made on a first-come, first-served basis, and may be affiliated with any healthcare facility in Dallas. The facility is open 24 hours.
Address
210 N Hall St
Dallas, TX 75226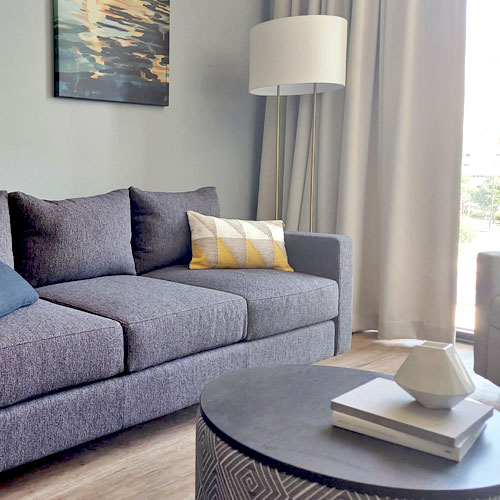 Your home for hope during cancer treatment in Dallas
Patients and their adult caregivers traveling more than 40 miles or more than one hour to receive outpatient cancer care in the Dallas Metroplex can stay at the Hope Lodge free of charge. Rooms are available on a first-come, first-served basis through a referral from the patient's local doctor or treatment facility.
The Hope Lodge not only provides a comfortable place to stay during cancer treatment, it also offers a unique sense of community—allowing cancer patients and caregivers to be surrounded by others walking a similar journey.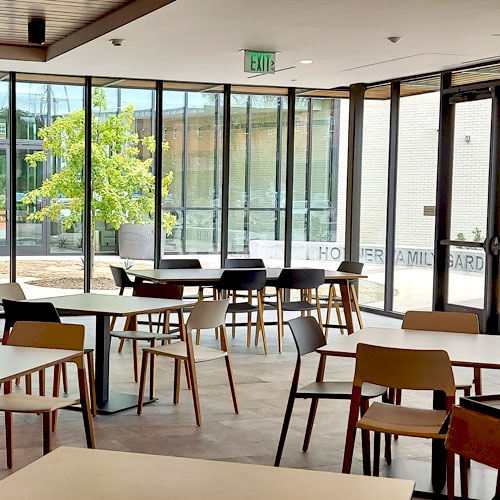 Hope Lodge amenities
Our 40,000-square-foot facility is designed to support comfort and healing during cancer treatment. Each of our 50 private suites contains two beds, a private bathroom, an adjoining living area and plenty of natural light.
Hope Lodge amenities include:
A fully stocked communal kitchen
A community living area and dining room
Activity rooms to encourage interaction among guests
Free laundry facilities
A library with resources about cancer and healing
A meditation room
An outdoor healing garden
Access to TVs and computers
On-site parking
Volunteers on-site to support community activities
Access to American Cancer Society programs
24-hour staffing
Supporting hope together
Find out how you can continue to support the Hope Lodge by visiting the Baylor Scott & White Dallas Foundation or the American Cancer Society
The Hope Lodge is funded 100% through generous donations from individuals and organizations. In recognition of their lead gift, the facility was named the Gene and Jerry Jones Family Hope Lodge.
Other major donors to the campaign included the Don and Trudy Steen Charitable Foundation, Jeff and Carmen York Family, The Moody Foundation, The Horner Family, J.E. & L.E. Mabee Foundation, and The Shapard Family. The Hope Lodge was built on land donated by Baylor Scott & White Health as part of its decade-long investment to advance cancer care in North Texas.