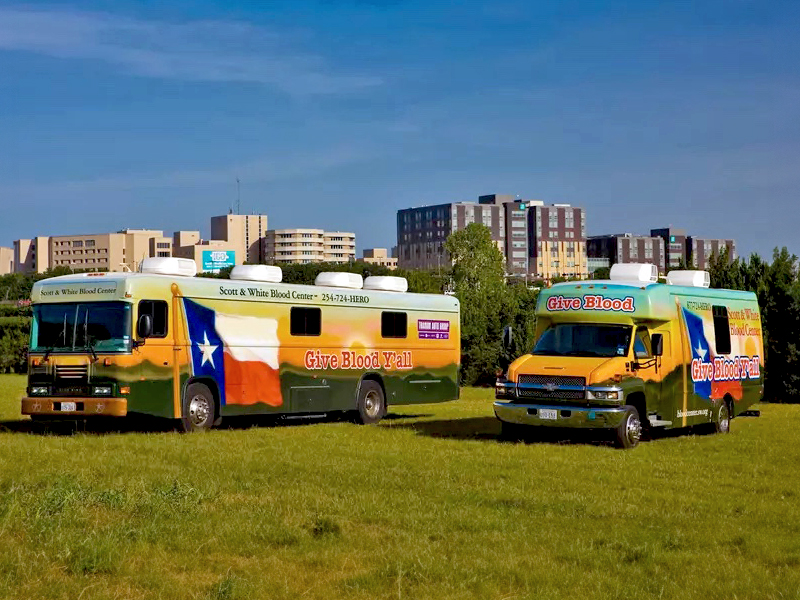 Convenient options for donating blood
In addition to a Blood Center, Baylor Scott & White also has several options available for a more convenient way for members of outlying communities and businesses to donate blood. We currently have three mobile collection buses, as well as capabilities to set up our blood donation collection equipment right inside your facility. Our mobile crews are scheduled throughout each week and travel around Central Texas, including communities surrounding Killeen, Waco, College Station, Round Rock and Marble Falls.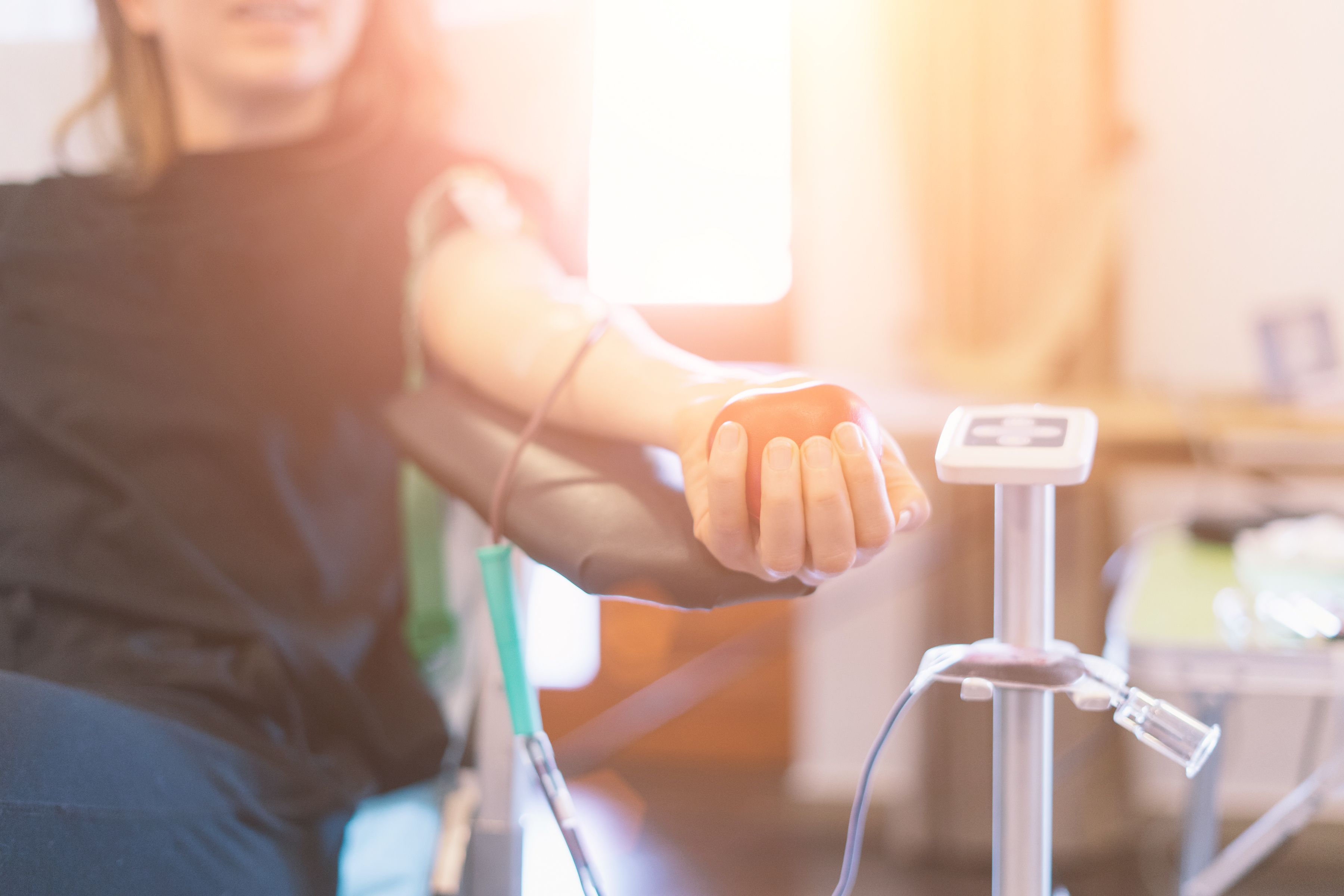 Interested in hosting a blood drive in Central Texas?
By hosting a blood drive, your organization will help ensure a stable blood supply and adopt an excellent community service project benefiting the patients in our community.
How to host a blood drive
​​​​​​​​​​​​​Interested in hosting a blood drive? We partner closely with many local businesses and organizations to host drives. It's a great way to help someone in your local community, and encourage altruism in your organization.
Determine interest
You should have at least 15-20 interested donors before you schedule the blood drive. Ask around to see how many people will want and be eligible to donate at your drive.
Schedule a date
Call the Blood Center at 877.724.HERO (4376) or submit on online request. Have one or two dates in mind that will accommodate the majority of your prospective donors. We will help you determine the length and time of your drive based on the number of interested donors.
Our mobile collection units provide the same privacy and comfort as our Blood Center. Our recruitment team will determine which blood donation collection unit—mobile collection bus or onsite set-up—best suits your needs.
Advertise
We will send you flyers to post to let the community know we are coming. Contact local businesses and a radio station or newspaper to spread the word even farther.
Sign up donors
We will send you a list with time slots for committed donors to sign up. While we welcome unexpected walk-ins, the sign-up list helps us best prepare for your drive in several ways:
Spreads out donors to keep wait time to a minimum
Helps us to appropriately staff and stock supplies
Allows us to extend your drive if more donors than expected sign up
Set up
Select a person to be available on site when the bloodmobile arrives the day of the drive. Have six level parking spaces located near the parking lot or building from which donors will be arriving.