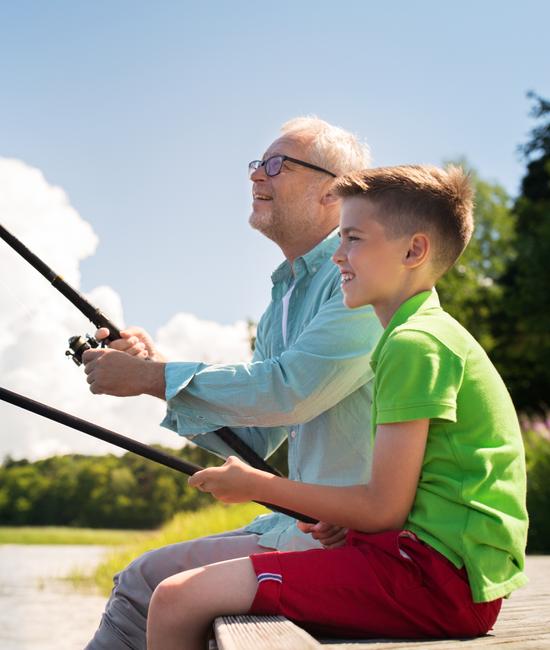 Epilepsy monitoring unit
Our Epilepsy Center in Temple also has capability for short-term EEG monitoring, which does not require a hospital admission.
The Epilepsy Center is equipped with long-term monitoring beds, each with a 24-hour video EEG monitoring system. Admission to the monitoring unit allows for a patient's seizures to be recorded, characterized and localized. Our multidisciplinary team will attempt to determine the cause of the seizures, if possible, and will use the available technology to establish a localization of the area of the brain where the seizure begins.
The epilepsy monitoring unit (EMU) features:
Single rooms
An electroencephalogram (EEG)
A fully computerized digital recording system for video and sound, monitored by EEG technicians and nurses with specialized training in epilepsy care
Capabilities to record, evaluate, diagnose and treat seizures in patients of all ages
The information obtained from this monitoring allows the epilepsy team to recommend therapy to treat a seizure disorder. This may include medication, lifestyle changes, vagus nerve stimulator or surgical treatment.
Our staff watches the video monitors at all times. Every day, the video and EEG records are reviewed. The results obtained from our multidisciplinary team provide the basis for a treatment plan that may consist of continued observation, prescribing a new seizure medication or modifying present medication regimen, as well as possible surgical intervention. The doctor discusses the findings and the ongoing plan, which may include going home sooner or staying longer than originally predicted.
Preparing for your stay in the epilepsy monitoring unit

Here's what you need to know to prepare to spend time in our epilepsy monitoring unit in Temple.
Bring personal care items, such as soap, toothpaste and toiletries.
Bring books, toys, board games, battery-operated games, schoolwork, videos, etc., to help pass the time. For children, a child life specialist may be called for other activity suggestions.
Wear comfortable clothing that can be removed with the EEG electrodes in place, such as button-front shirts or pajamas. A hospital gown may be worn, if preferred. Dark-colored clothing is preferred to improve video quality. Avoid nylon or satin material, which may cause static and interfere with the EEG monitoring.
Pack all of the medications you take, whether for seizures or other reasons.

EEG leads will be attached to your head for the entire time you are admitted. This is like a routine EEG with the addition of a long cable to allow movement around the room. You will be able to wash up in the bathroom, but not shower or wash your hair.
You will be required to stay in view of the video cameras in your room or the day room, except while in the bathroom.
Seizure medications may be decreased or stopped during admission to increase the chances of having seizures. For most patients, intravenous (IV) access is established to be able to give medication quickly to stop a seizure if it goes on too long.
TV and local phone service are provided at no charge. Cell phones may not be used because of interference with the monitoring.
Visiting hours are normally 8 AM - 8 PM. If exceptions are needed, please discuss with the nursing staff. Children may visit for brief periods of time but cannot stay with family members.
Smoking is not permitted at Scott & White. Because you will not be allowed to leave the EMU floor, you will not be able to go outside to smoke. Nicotine patches are available over the counter or through your primary care provider.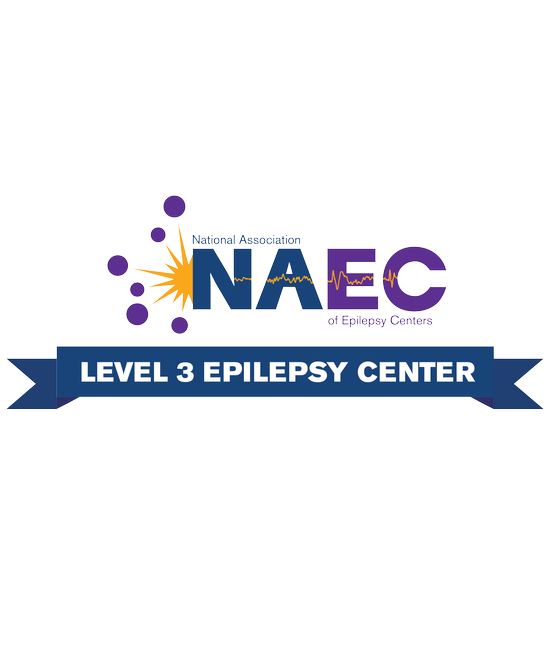 NAEC accreditation
Baylor Scott & White Medical Center – Temple is accredited by the NAEC as a level 3 epilepsy center. Level 3 epilepsy centers have the professional expertise and facilities to provide the highest level medical evaluation and treatment for patients with complex epilepsy.