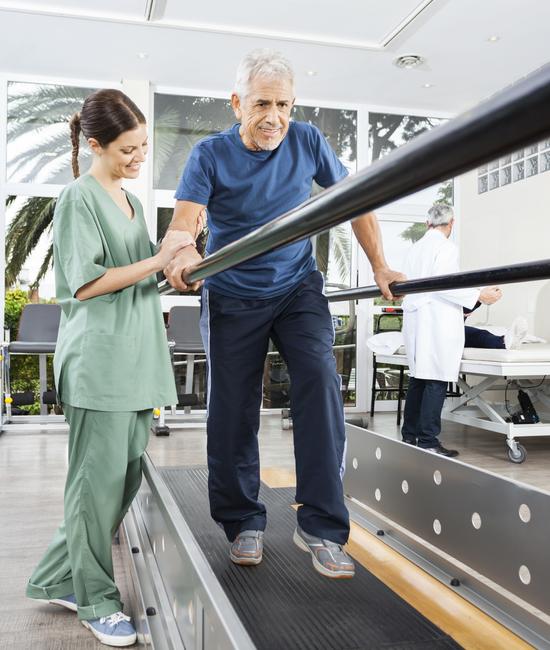 Dedicated to helping you recover
Patients recovering from bone and joint diseases and injuries frequently participate in physical therapy and rehabilitation to improve strength and increase range of motion. The goal is to return the patient to his or her highest level of functioning.
Physiatrists, physicians on the Baylor Scott & White Roney Bone and Joint Institute – Temple medical staff that specialize in physical medicine and rehabilitation oversee this phase of the patient's recovery as one of the final steps in his or her continuum of care.
Our physical therapy and rehabilitation team
From the moment a bone or joint patient enters our doors, the entire care team is collaborating to plan for optimum outcomes and discharge home.
Physiatrists
Physical therapists, techs and aides
Occupational therapists
Hand therapists
Rehabilitation nurses
Recreational therapists
Pharmacists
Psychologists
Dietitians
Orthotics/Prosthetics specialists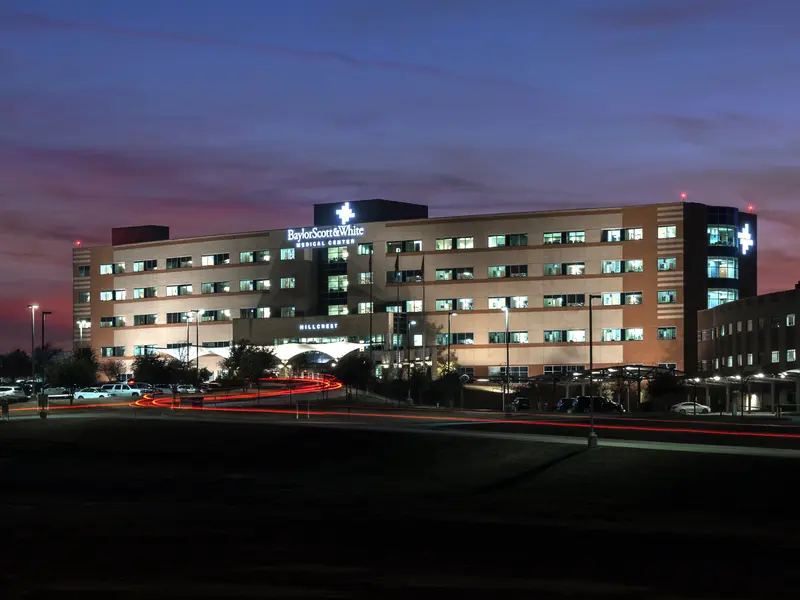 Accredited inpatient rehabilitation in Waco
Our orthopedics and rehabilitation teams work closely with the Commission on Accreditation of Rehabilitation Facilities (CARF) and Joint Commission-certified inpatient rehabilitation facility at Baylor Scott & White Medical Center – Hillcrest in Waco, TX, to accommodate Baylor Scott & White Roney Bone and Joint Institute – Temple patients who may need more intensive rehabilitation as a part of their recovery.