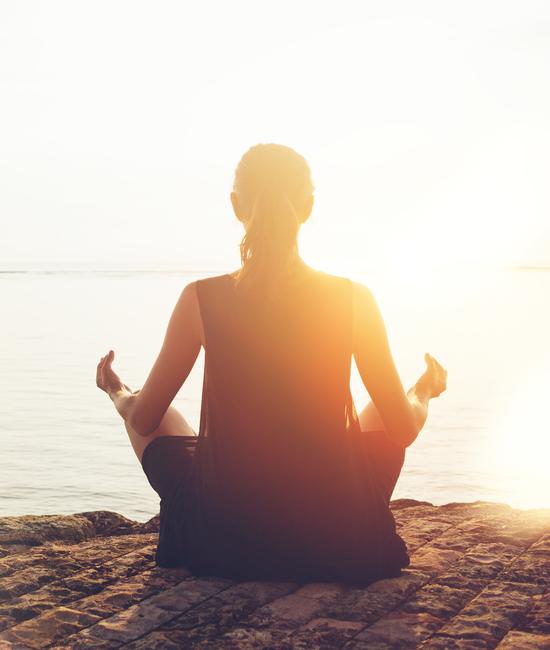 Optimizing the foundations of health for a resilient body, mind and spirit
Integrative medicine combines modern medicine with complementary health services – such as acupuncture and massage – to heal both biological and psychological problems. Integrative medicine can be beneficial for treating a wide range of conditions, including those that haven't responded to typical treatments.
Integrative medicine may include botanical and nutritional supplements, Chinese herbal medicine, acupuncture, cupping, Gua Sha, massage, journaling, relaxation and breathing techniques, guided imagery, spiritual support, and lifestyle modifications, such as stress management, nutrition, exercise and sleep.
The Integrative Medicine department at Baylor Scott & White consists of doctors of Chinese Medicine, licensed acupuncturists and licensed massage therapists who treat patients throughout the Greater Austin Region.
The team works with specialists and primary care physicians throughout our system to create a tailored treatment plan for each patient based on their current condition. Acupuncture and massage therapy are non-referral based modalities. Therefore, anyone, whether they are a patient of Baylor Scott & White or not, can get treatment. We are in network with most commercial insurance providers and will work with you to determine insurance coverage.
Conditions treated by integrative medicine
Some of the most common conditions that may benefit from integrative medicine include:
Allergies
Autoimmune conditions
Digestive issues
Headaches and migraines
Neurological disorders
Orthopedics
Pain management
Pre- and post-operative care
Pregnancy support
Reproductive health
Stress and anxiety
Strokes
Pregnancy Support
The Integrative Medicine Department provides safe and effective prenatal and postnatal care alongside your obstetrician. If you are experiencing any symptoms, consider discussing a referral to Integrative Medicine with your physician to determine whether treatments are appropriate for you:
Chinese medicine (acupuncture and Chinese herbal medicine)
Fertility assistance (natural or alongside ART)
Back pain, pelvic pain, sciatica, round ligament pain, carpal tunnel syndrome, headaches
Poor sleep, fatigue, vivid dreaming
Stress, anxiety, depression
Hot flashes, morning sickness
Labor preparation and induction
Correction of fetal malposition/breech presentation
Postpartum exhaustion, incontinence
Scar pain
Mastitis, low milk supply
General wellness
Massage therapy
Back pain, sciatica, round ligament pain, carpal tunnel syndrome, headaches
Generalized tension and discomfort
Stress, anxiety
Mild swelling, general wellness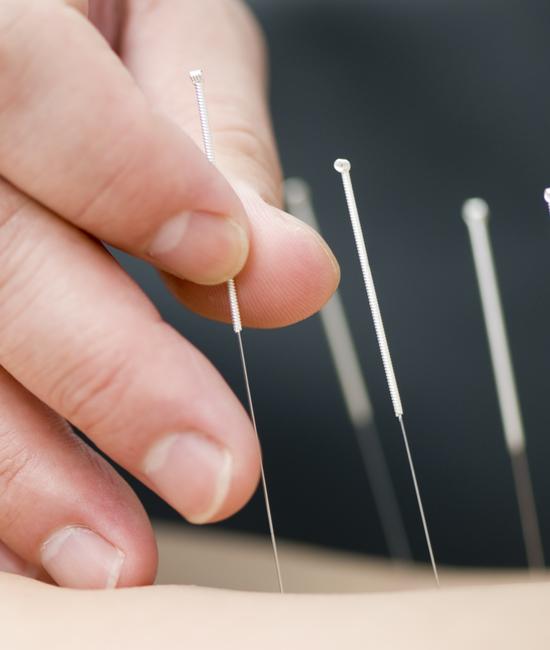 Acupuncture
A popular form of integrative medicine is acupuncture, which is highly effective as a stand-alone treatment but also works well together with your traditional physician care and/or therapy.
Acupuncture relies on the system of traditional Chinese medicine to balance the body and restore health in patients with a diverse range of concerns. Acupuncture points fall along meridians (nerve pathways) and therefore create a systemic effect. The insertion of these fine, solid, single-use acupuncture needles typically produces no pain response, and most patients note that treatments are extremely relaxing.
Because it has a systemic effect and balances the entire body, acupuncture is a great treatment option for health concerns that appear to have no cause or remedy. In addition, many patients notice positive changes not part of their initial complaint, such as more restful sleep, increased energy, improved digestion and decreased stress.
Conditions treated:
Pain management
Acute/ chronic injury
Digestive issues
Women's health including menopause and fertility support
Autoimmune conditions
Headaches/migraines
Stress, anxiety, poor sleep, fatigue
Post-op healing and recovery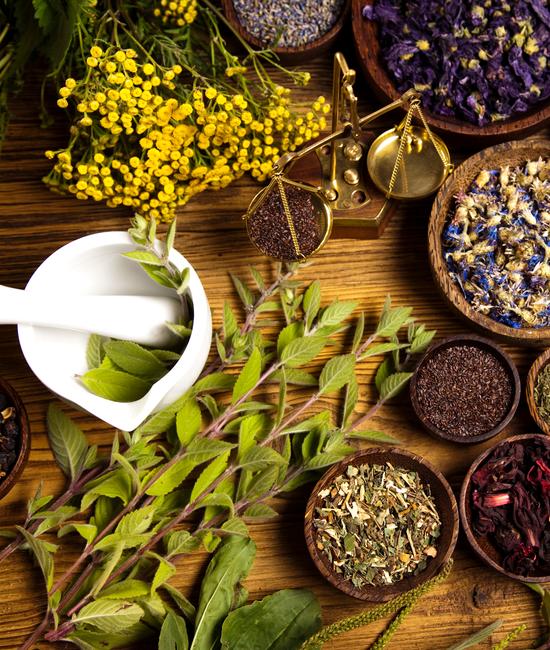 Herbal medicine
Herbal medicine is a natural yet powerful approach that involves formulating a combination of herbs that will best suit an individual's path to healing.
Our providers work closely with patients and their physicians to choose safe and effective options for a wide range of conditions. Herbal supplements, including Chinese herbal formulas are often used in conjunction with acupuncture or can be used as a standalone treatment option.
Conditions treated:
Headaches/migraines
Allergies
Stress/anxiety
Poor sleep, fatigue
Digestive issues
Menopausal symptoms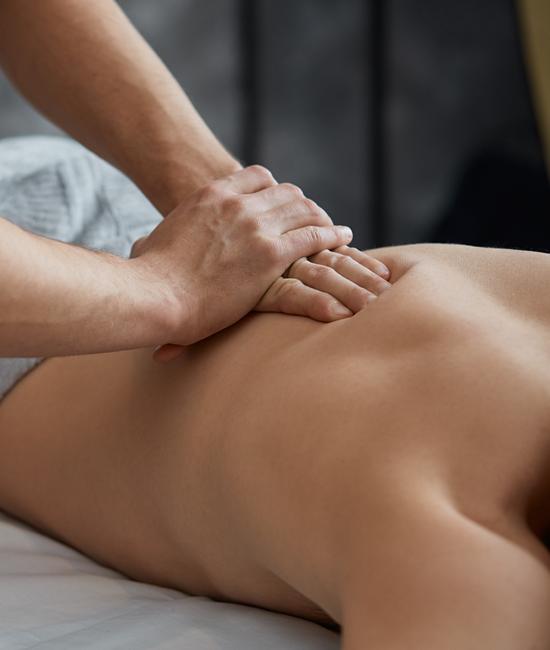 Massage therapy
Massage is believed to be one of the oldest forms of medical care, dating back to the pharaohs of ancient Egypt. Today, the term massage therapy is used to describe the manipulation of soft tissue—muscles, skin and/or tendons—by fingertips, hands, fists, elbows and even feet to promote health and healing.
At Baylor Scott & White Health, massage therapy is part of our integrative medicine approach in which therapists work together with primary care providers and specialists to identify dysfunction and develop individualized treatment plans. Many people view massage as a luxury, but it can act as more than simple relaxation. Routine therapeutic massage—especially within the context of a treatment plan—can contribute to sustained good health and increased function.
Conditions treated:
Pain management
Headaches/migraines
Pre- and post- natal support
Acute or chronic injury
Stress/anxiety
Pre- and post-operative care
Frequently asked questions
Acupuncture is typically painless or nearly painless. The needles are very fine, and are even flexible! This allows for a comfortable, relaxing experience for most patients. Some patients find that needle insertion feels similar to a strand of hair being pulled. However, everyone's perception of discomfort is different, and some patients are naturally more sensitive than others. Our acupuncturists also offer acupressure for those who are hesitant or nervous about acupuncture. Your provider will meet you where you are, so never hesitate to voice your concerns or apprehensions.

Can you combine acupuncture and massage with other therapies, such as physical therapy/exercise, chiropractic care, or medication?

Yes! Acupuncture is a versatile tool that works well in conjunction with other therapies and medical care. If you are currently in physical therapy, just let your therapist know you have had acupuncture or a massage so they can make any adjustments to your session if needed.

How should I prepare for my acupuncture or massage treatment?

Have a light snack before coming for treatment. Acupuncture on an empty stomach can cause light-headedness for some people. Take all medications as directed by your doctor – there is no need to skip a dose. Wear loose, comfortable clothing or bring a change of clothes with you.

What should I tell my provider before treatment?

Be sure to let your acupuncturist or massage therapist know what medications you are on, if you've had a medication change, are pregnant or are trying to become pregnant, or if you have any allergies. If there are areas you do not want to be worked on, never hesitate to let your provider know. Mention any sunburns, open wounds, edema, and/or recent surgical sites, as these areas will need to be avoided.

What should I expect to feel like after my acupuncture treatment?

Most people feel pleasantly relaxed after acupuncture treatment. Some people can feel tired after treatment, especially if it is your first or second treatment. This is usually a sign your body is reacting to the stimulation of the treatment, and typically only lasts 1-3 hours. If you don't feel tired, or even if you feel energized, still try to take it easy on acupuncture days! Light to moderate activity is ok, such as light housework and errands, leisurely walking, etc. The best advice is to listen to your body, and recover if needed.

If trigger points or muscle pain are addressed, you may feel some mild soreness for a day or two. You can improve or prevent soreness by drinking some extra water, applying gentle heat to the area, or even taking a nice soak in a warm bath with Epsom salts. Despite any possible soreness, many people feel some relief in musculoskeletal pain the same day following treatment, or the maybe next day.

How many acupuncture or massage treatments will I need to schedule?

Treatment frequency is highly dependent on the chronicity and severity of each condition. During your initial consult, our providers will create a personalized treatment plan catered to your specific needs. Note that chronic conditions typically take longer to treat than acute conditions.

Cupping, also called vasopneumatic therapy, is a myofascial therapy (works on your muscles and fascia). It is often used for neck and back pain, headaches, migraines, and muscle strains. A specialized silicone, glass, or plastic cup is placed on a specific area, usually over muscle tension, and a vacuum is created. This vacuum will increase circulation to the area, help loosen tight muscles and decrease fascial adhesions, or "sticky" and tight areas in the muscle. The effects can be similar to the relief and outcome from a deep tissue massage in a shorter amount of time, and without the significant pressure of a massage.

Cupping therapy has been used across cultures for millennia, and still has a place in modern medicine. Physical therapists, chiropractors, massage therapists, and Olympic athletes even use cupping therapy. You may have seen the round, red or purple marks on elite athletes on TV. These marks are not true bruises, and are not sore to the touch. These are vacuum marks, and are created when the vacuum of the cup increases blood flow to the area. These marks often resolve in 2-5 days, depending on the patient.