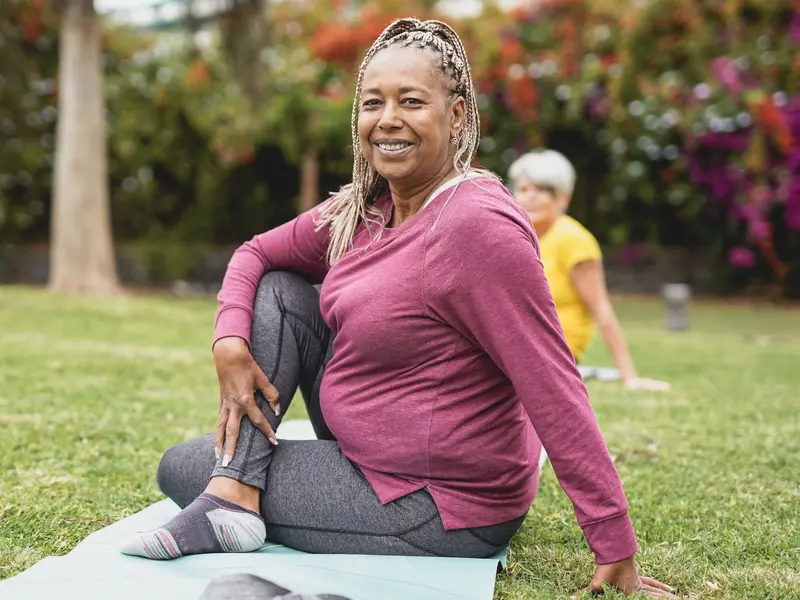 What is high-risk breast cancer screening?
The high-risk breast screening program combines current knowledge about your breast health—screening mammogram, breast self-exam and more—with an in-depth look at your personal health history and that of your family.
This information is matched to predictive risk models developed by the American Cancer Society, National Comprehensive Cancer Network and others.
The goal is to help those patients who are identified as high risk to implement risk-reduction and adjunctive surveillance strategies to enable the earliest diagnosis of breast cancer.
A comprehensive approach to identifying and monitoring risk
Participation in the high-risk breast screening program generally follows an evaluation of a screening mammogram and responses you provided on a questionnaire that we asked you to complete at the time of your mammogram appointment.
If you meet the criteria for participation in the program, a nurse navigator experienced in working with high-risk patients will contact you to coordinate the process under the guidance of a physician specializing in breast imaging.
The high-risk breast screening program includes:
A comprehensive assessment of your personal health history and your family history of breast cancer
Additional screening tests, if warranted, including ultrasound, MRI and/or specialized screening mammogram with contrast
Genetic counseling and education, if appropriate, with a genetic specialist about your risk of developing breast cancer and potential implications for family members
A personalized monitoring plan
Identification of preventive strategies, if needed
Referral to a surgeon, if indicated
High-risk breast screening program locations