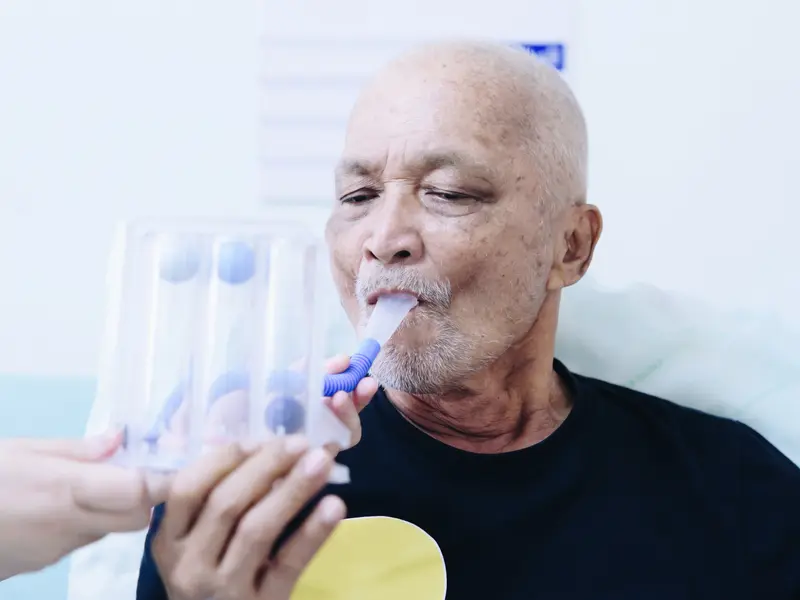 Advanced pulmonary rehabilitation aimed to help you breathe better
Baylor Scott & White Health offers a pulmonary rehabilitation program to build your fitness and to make it easier to do your daily activities.
Treatment goals
Our pulmonary rehabilitation treatment goal is for you to achieve:
Improvement in your symptoms
Better overall health and quality of life
Day-to-day activities with ease
Higher self-confidence
We are with you every step of your pulmonary rehabilitation
Physical activity
Individualized exercise sessions two to three days a week, usually for eight to 12 weeks.
Education
Learn more about your lung condition, ways to control symptoms and how to use breathing to pace yourself.
You can also meet with a dietitian or chaplain.
Support
A caring team to help guide you through the program.
Pulmonary rehabilitation programs near you