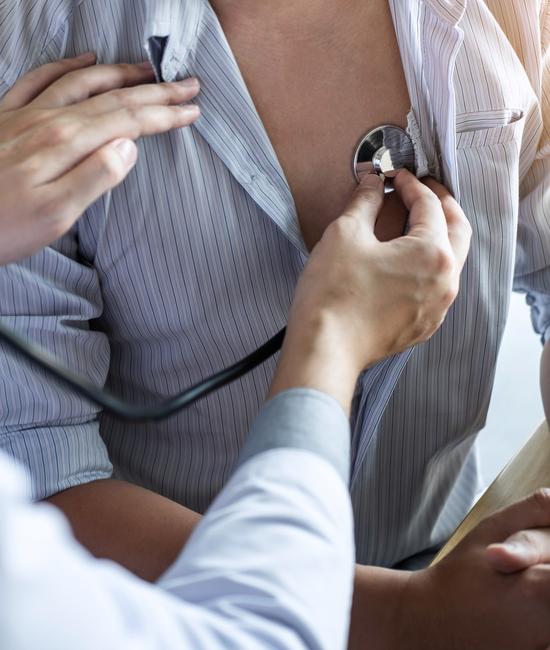 What is congestive heart failure?
Congestive heart failure occurs when the heart cannot pump enough oxygenated blood to meet the needs of the body's other organs.
The experienced, skilled cardiologists on our staff can diagnose heart failure promptly so you can begin treatment. We offer comprehensive cardiology services ranging from medication management and device implantation that helps regulate your heartbeat to care from advanced heart failure specialists that may include left ventricular assist devices (LVAD) to heart transplantation.
Congestive heart failure treatment
The cause of your heart failure guides your treatment. If your heart failure is caused by a valve disorder, heart surgery may be performed. If your heart failure is caused by a disease, such as anemia, the cardiologists and heart care team will treat the underlying disease. Although there is no cure for heart failure due to damaged heart muscle, many forms of treatment can help manage heart failure symptoms.
Treatment plans for patients will be determined by their care team based on age, medical history, type and stage of heart failure and personal preferences. Congestive heart failure treatment options may include: