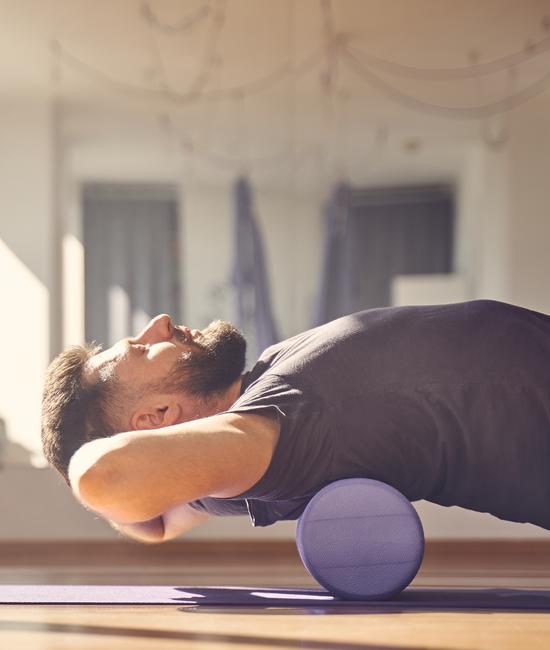 What is a herniated disc?
The backbone is made up of vertebrae that are separated by spongy discs.
When the tough outer lining of a disc begins to wear out, the soft center of the disc can push out, causing a herniated disc. The disc may then press on the nerve roots located just behind the disc space.
This herniated disc can cause pain, weakness, numbness or changes in sensation.
Herniated disc treatment
Typically, therapies like medication and pain management are the first line of treatment to manage a herniated disc. If these treatments don't work, you may need surgery to remove the herniated disc.
Treatment plans for patients will be determined by their care team based on age, medical history, type and stage of herniated disc and personal preferences.
Herniated disc treatment options may include:
Medication
Surgery

Minimally invasive lumbar discectomy

Electrothermal catheter therapy
Pain management
Real patients. Real stories.
Ainsley Capra: Back pain no longer dominates my life.
An athletic trainer by profession, Ainsley Capra was used to an active life. Then herniated discs in her lower spine began to make even the simplest movement painful. "I couldn't bend down to pat my dog," she explains.
Physical therapy and injections weren't doing the job, so she looked into spine surgery at Baylor Scott & White Health. "I did extensive research," says Ainsley, who went through two spinal fusion procedures.
Today, she's pain-free and active again. "I feel strong and invincible. I would recommend Baylor Scott & White Health to anybody."