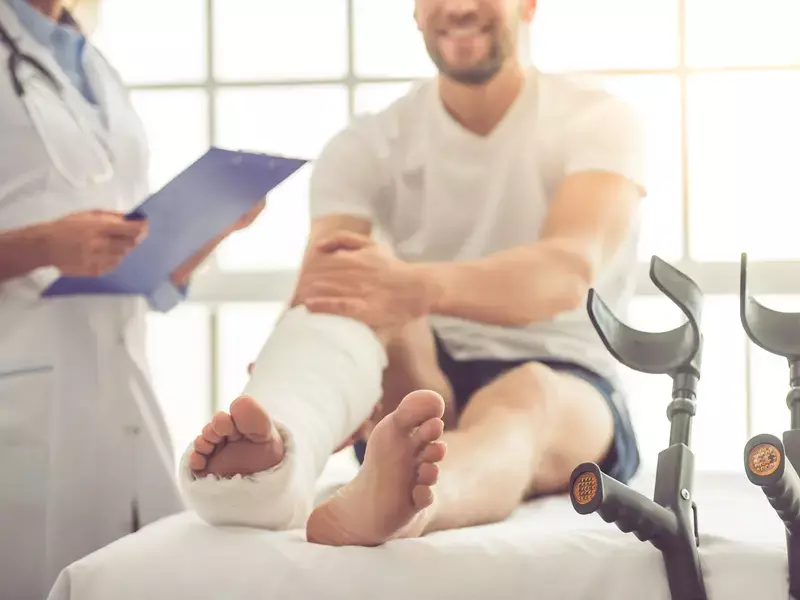 What is an orthopedic trauma?
Orthopedic trauma is a severe injury to any part of the musculoskeletal system, including bones, joints or ligaments.
This type of injury can be the result of a wide range of causes; however, orthopedic trauma is often the result of a fall, car accident, work or recreational-related accident.
Orthopedic trauma treatment
Orthopedic trauma surgery is a common treatment. Some Baylor Scott & White Health locations offer fellowship-trained orthopedic trauma surgeons on the medical staff to provide you with the specialized care needed for severe orthopedic injuries.
Treatment plans for patients will be determined by their care team based on age, medical history, type and stage of orthopedic trauma and personal preferences. Orthopedic trauma treatment options may include:
Medicine
Surgery
Braces and casts
Specialized care for orthopedic trauma
Comprehensive orthopedic trauma care is available at:
Trauma centers in Texas
Trauma centers are categorized into four levels: A Level 1 (I) trauma center provides the most comprehensive care, while a Level 4 (IV) trauma center provides the most basic care.
A Level I center is defined as a facility that:
Is a regional resource hospital that is central to a trauma care system.
Provides total care for every aspect of injury, from prevention through rehabilitation.
Maintains resources and personnel for patient care, education and research (usually in a university-based teaching hospital).
Provides leadership in education, research and system planning to all hospitals caring for injured patients in the region.
The standard for a Level I trauma center is 1,200 or more trauma-related admissions per year with at least 240 of those being classified as major trauma.
As Level I trauma centers, Baylor University Medical Center, part of Baylor Scott & White Health in Dallas and Baylor Scott & White Medical Center ­– Temple offer expanded orthopedic trauma services with fellowship-trained orthopedic trauma surgeons capable of treating complex musculoskeletal injuries.