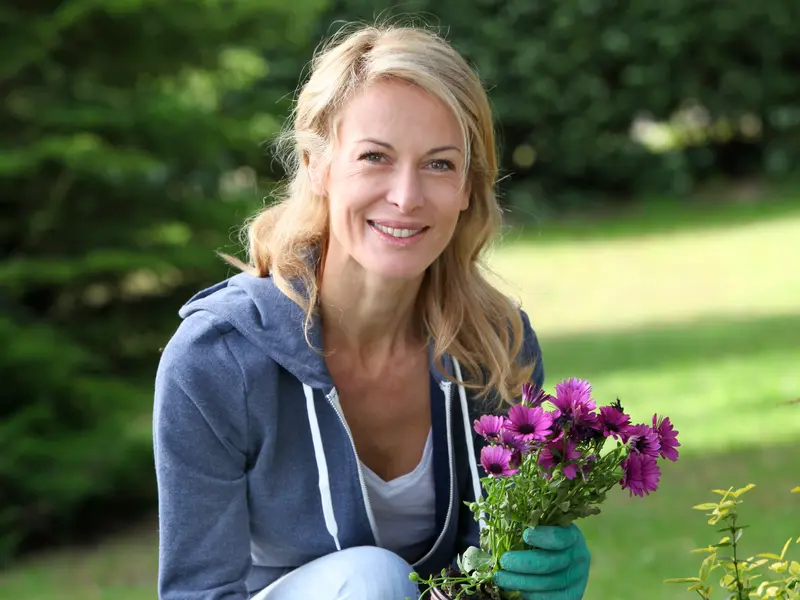 Comprehensive care for ovarian cancer
The ovaries have several layers of cells that make up the organs. Ovarian cancer is when cells in any of these layers begin to grow at a rapid and uncontrollable rate. These cells begin to clump together and develop into tumors. Some of these tumors become cancerous. Ovarian cancer is the fifth-most common cancer among women.

Many of our Baylor Scott & White Health locations across Texas offer dedicated navigators to help guide you through your ovarian cancer treatment plan. Collaborate with your physician and make appointments, as necessary to discuss the right treatment for you. Our navigators can also offer referrals to other sources of support and aid with emotional needs.
Ovarian cancer treatment
Your Baylor Scott & White Health cancer care team will help develop a treatment plan for you. Many of our locations have gynecologic oncologists on the medical staff who specialize in diagnosing and treating gynecologic cancers.

Your treatment plan will be determined by your care team based on age, medical history, type and stage of ovarian cancer, and personal preferences. Ovarian cancer treatment options may include:
Hysterectomy
Oophorectomy
Lymph node biopsy
Cytoreduction
Chemotherapy
Radiation therapy
Pain management
Clinical trials
Specialized centers for ovarian cancer care
Baylor Scott & White Charles A. Sammons Cancer Center – Dallas​
Baylor Scott & White All Saints Medical Center – Fort Worth
Baylor Scott & White Vasicek Cancer Treatment Center – Temple