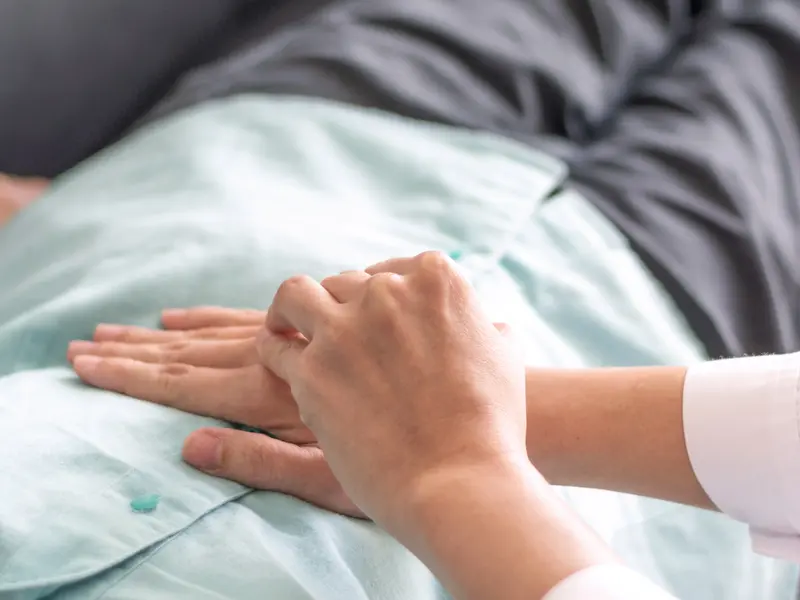 What is stomach cancer?
Stomach cancer starts when the cells in the stomach begin to grow abnormally. Stomach cancer is also referred to as gastric cancer. The most common form of stomach cancer is adenocarcinoma. Lymphomas, gastrointestinal stromal tumors and carcinoid tumors are other forms of stomach cancer.
Stomach cancer treatment
Because early-stage stomach cancer rarely shows symptoms, it can be difficult to detect, and because your gastrointestinal (GI) system is complex, it can be a challenge to treat. Our team is here to guide you through the stomach cancer treatment process and offer you hope for the future.

Your treatment plan will be determined by your care team based on age, medical history, type and stage of stomach cancer, and personal preferences. Stomach cancer treatment options may include:
Surgery

Endoscopic resection
Subtotal or partial gastrectomy
Total gastrectomy
Palliative surgery
Chemotherapy
Radiation therapy
Pain management
Specialized centers for stomach cancer care
Baylor Scott & White Charles A. Sammons Cancer Center – Dallas​ 
Baylor Scott & White Vasicek Cancer Treatment Center – Temple
Baylor Scott & White Vasicek Cancer Treatment Center – Temple, located in Temple, Texas, offers an integrated care team for gastrointestinal cancer. The multidisciplinary group of physicians on the medical staff has the specialized training and the experience necessary to diagnose, evaluate and treat cancers in the GI tract.