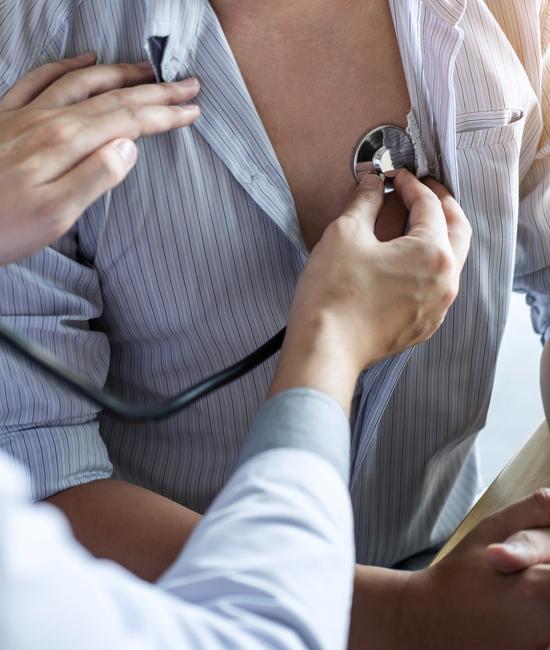 Treating lung, esophageal and other cancers of the chest
If you or someone you love is facing a diagnosis of lung, esophageal or another cancer of the chest, turn to experts at the Lung and Esophageal Cancer Research and Treatment Center, an integral part of Baylor Scott & White Charles A. Sammons Cancer Center – Dallas. Our dedicated, comprehensive Dallas cancer team will apply advanced medicine, treatments and research to bring hope and healing to our patients and their caregivers. Our patients come first, and we work together to provide quality and compassionate care.
Cancers treated
Our team specializes in the treatment of cancers of the chest, including:
Lung cancer usually starts in the lining of the bronchi when cells in the tissue begin to grow rapidly. This can also start in other areas of the lungs, such as the bronchioles or alveoli. This is the leading cause of cancer death in both men and women.

Esophageal cancer is when the cells in any part of the esophagus begin to abnormally grow at a fast rate. There are two types of esophageal cancer, squamous cell carcinoma and adenocarcinoma.

Malignant mesothelioma is an abnormal; growth of mesothelial cells. These cells form a lining called the mesothelium. The lining protects the outer surface of organs such as the lungs, stomach and heart. The most common form of mesothelioma forms in the lining of the lungs.

Carcinoid tumors are a type of slow-growing cancer that can arise in several places throughout your body. Carcinoid tumors, which are one subset of tumors called neuroendocrine tumors, usually begin in the digestive tract (stomach, appendix, small intestine, colon, rectum) or in the lungs.

A thymoma is a tumor originating from the epithelial cells of the thymus that may be benign or malignant. Thymomas are frequently associated with the neuromuscular disorder myasthenia gravis; thymoma is found in 20% of patients with myasthenia gravis. Once diagnosed, thymomas may be removed surgically.

Mediastinal tumors are growths that form in the area of the chest that separates the lungs. This area, called the mediastinum, is surrounded by the breastbone in front, the spine in back, and the lungs on each side.
Treatment plans for patients with cancers of the chest will be determined by their care team based on the patient's personal preferences, age, medical history, cancer type and stage of cancer. Her in Dallas, patients can be treated with any combination of:
Chemotherapy
Radiation therapies
Targeted therapies
Pain management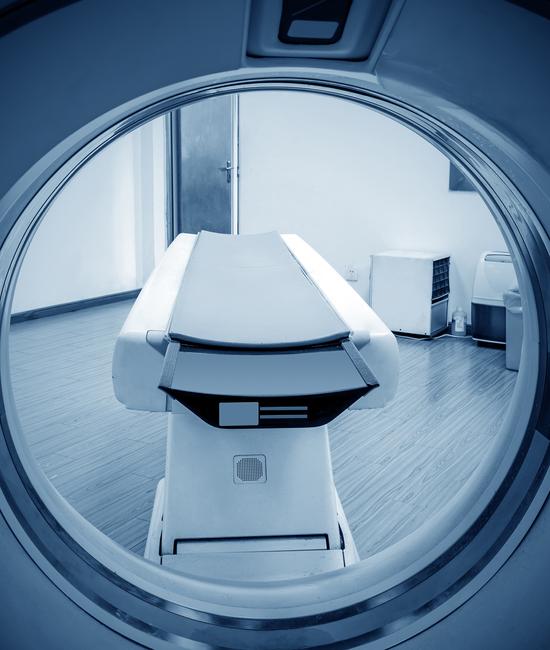 A positive lung CT scan
Helping patients take the next step
Specialists on the medical staff at Baylor University Medical Center, part of Baylor Scott & White Health provide crucial follow-up care and treatment guidance for patients who have had a lung nodule or lesion discovered by their physician on CT imaging or chest X-ray. The clinic's team meets with the patient and provides comprehensive assessment, discussion and a plan of care. Clinic patients can expect:
Weekly clinic providing easy access to multiple specialists in one location
Full treatment plans with input from multiple specialists
Follow-up evaluations/assessments over the long term
A close working relationship with experienced oncology patient navigators
Smoking cessation counseling (covered by most insurance plans)
Potential reduction in mortality from lung cancer
If you have been diagnosed with a lung nodule or lesion, schedule an appointment with one of our Dallas cancer specialists. Let us help you take the next step.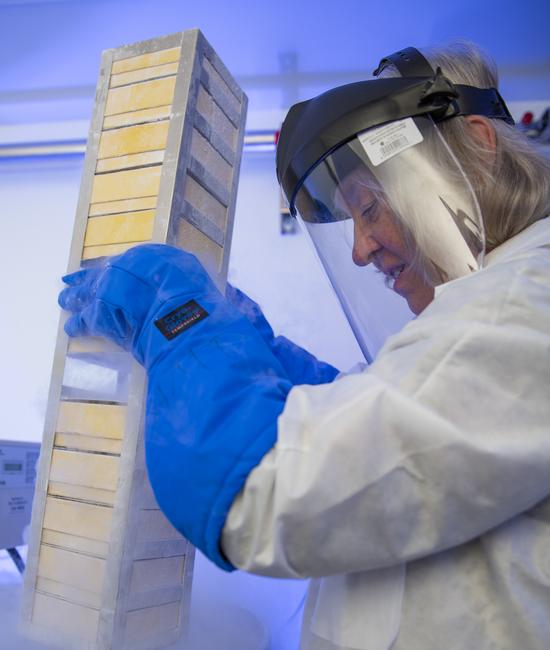 Texas Immuno-Oncology Biorepository (TIOB)
The Texas Immuno-Oncology Biorepository (TIOB) is a research facility that collects, catalogs and stores samples of biological material, such as urine, blood, stool, tissue, cells, DNA, RNA and protein, in an effort to improve our understanding of cancer.
Our team approach
Every patient has a personalized plan of care, which is discussed with a team of multidisciplinary experts at our cancer conferences where we collaboratively discuss, evaluate and recommend the most appropriate treatment plan for each unique patient.
In addition to physician and nursing experts, the Dallas cancer care team at the Lung and Esophageal Cancer Research and Treatment Center includes specialists in the following areas:
Nutrition
Smoking cessation
Pain management