Baylor Scott & White – Centennial's cardiovascular services are managed by Baylor Scott & White The Heart Hospital – Plano, Joint Ownership with Physicians, ranked by U.S. News & World Report as one of the top performing hospitals in the nation in Cardiology and Heart Surgery.
Frisco heart patients at Baylor Scott & White Medical Center – Centennial requiring open-heart or robotic surgery can be transferred seamlessly to Baylor Scott & White The Heart Hospital – Plano.
Outpatient heart and vascular services
Baylor Scott & White The Heart Hospital – Plano also offers comprehensive clinic-based solutions for patients who need outpatient evaluation and treatment for complex and/or chronic conditions.
Our heart and vascular services
We understand that time is of the essence in a cardiovascular emergency. Baylor Scott & White Medical Center – Centennial offers a comprehensive cardiovascular program that covers everything from minimally invasive procedures to interventional radiology.
We have two interventional labs and a host of cardiac diagnostic tools that are just around the corner and available around the clock.
Our experienced team of board-certified Frisco cardiologists on the medical staff and highly trained surgeons, nurses, diagnosticians and clinicians is here to provide the high level of cardiovascular care you expect and deserve.
Some of the heart and vascular services we provide in Frisco include:
Cardiac catheterization to locate blockages in the heart
Cardiac coronary artery balloon angioplasty to open an artery and restore blood flow
Stenting to restore blood flow by implanting a wire mesh tube inside the coronary artery
Peripheral intervention that uses infusions, balloons and stents to open arteries, such as those in the legs
Echocardiograms with color-flow Doppler
Electrocardiogram (EKG)
Exercise stress testing
Nuclear cardiology imaging
64-slice computed tomography
Transesophageal echocardiograms
Vascular ultrasound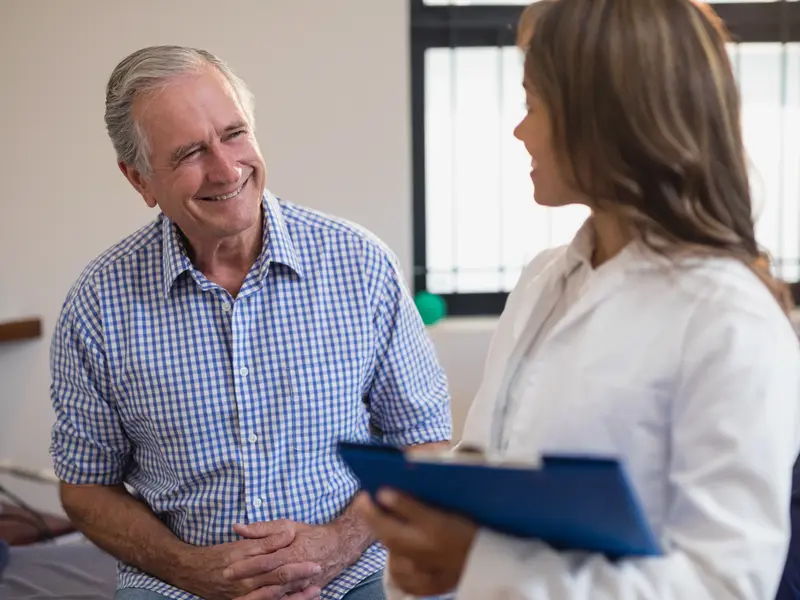 Free guides to heart condition symptoms and treatment options
Whether you've started experiencing symptoms such as shortness of breath, heart palpitations or weakness or have lived with them for a while, it's a good time check in with your heart health. Our resources help you know the signs, risk factors and treatment options.
Download your free guides to learn what you need to know about keeping your heart healthy. Because when hearts get Better, it's a thing of beauty.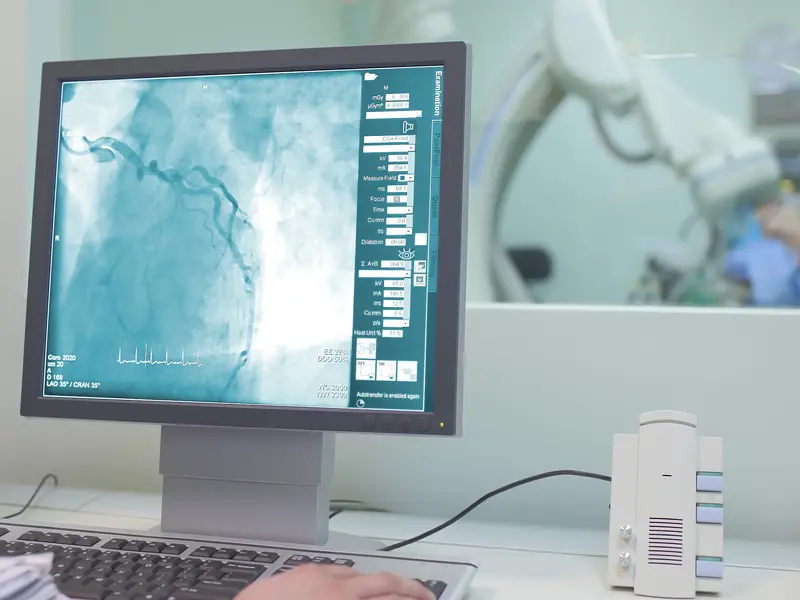 Minimally invasive interventional radiology
Our experienced team of board-certified interventional radiologists on the medical staff specializes in minimally invasive, targeted treatments performed using imaging to guide them. Some of our services include:
Angiography and angiograms
Treatment for uterine fibroids
Placement of central venous access catheters (CVAC)
Imaging-guided needle biopsy