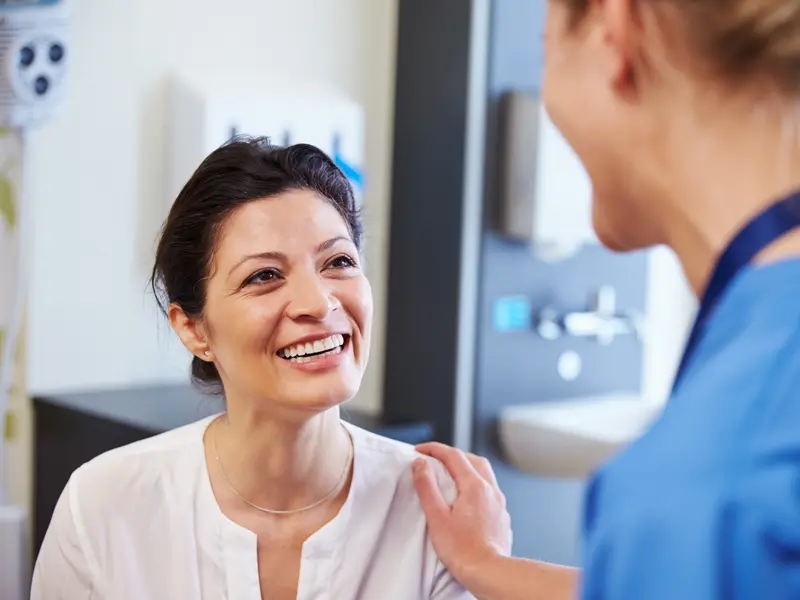 Quality surgical care in Frisco
Baylor Scott & White Medical Center – Centennial in Frisco offers comprehensive healthcare, from preventive screenings to advanced surgical services.
The surgeons in Frisco on the medical staff at Baylor Scott & White Medical Center – Centennial are specialty trained and have access to advanced technology, including minimally invasive surgical options and procedures.
You can depend on our Frisco medical team to deliver quality surgical care, conveniently located in your neighborhood.
Treatment and services
​​​​​​​​​​​​​
At Baylor Scott & White – Centennial, our greatest asset is our compassionate and caring staff. Each has been handpicked for positive attitudes and desire to give outstanding service. These dedicated, skilled professionals are all focused on making your stay as pleasant and comfortable as possible. Surgeries available here in Frisco include:
General surgery
Gallbladder surgery
Colon surgery
Appendectomy
Thyroidectomy or thyroid surgery
Hand surgery
We have specialists devoted to treating the hands and upper extremities to give you targeted, focused care, advanced surgical options and pain relief, including treatment of carpal tunnel and other injuries
Learn more about our orthopedic services
Robotic surgery
When it comes time for surgery, advanced robotic precision with human touch may provide better outcomes, shorter recoveries and less overall risk.
Learn more about robotic surgery
Spine surgery
Our spine services have received top awards, and we take a special interest in every patient. Some of the conditions we treat include spinal fusion, laminectomy and kyphoplasty.
Learn more about our Back and Neck Center
TIF®—Transoral Incisionless Fundoplication
TIF is a surgical option for the advanced treatment of GERD
Learn more about TIF
Urology surgery
Cystoscopy
Prostate surgery
Stent placement
TURBT
Ureteroscopy