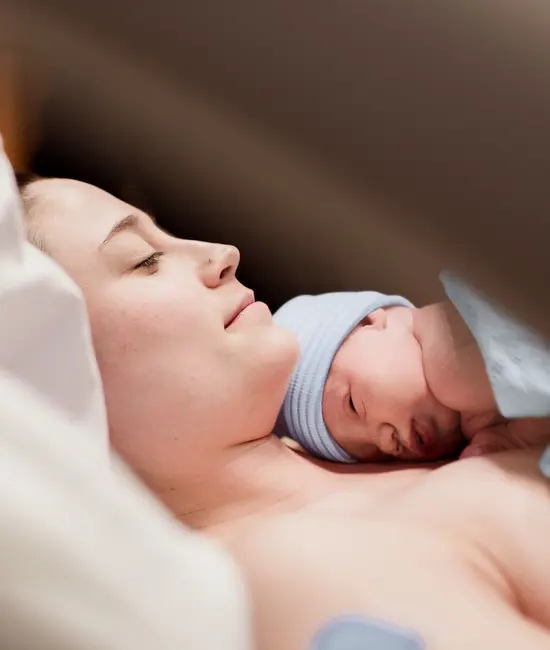 Let us help deliver your special moment
The childbirth physicians, nurses and staff at Baylor Scott & White – Centennial in Frisco have just one goal—to support the health and well-being of every mother and baby we see.
Nothing is more important to us, and we hope the labor and delivery facilities and services we offer are a testament to that.
More importantly, we hope the warm, compassionate care of our labor and delivery team here in Frisco will help make the birth of your baby memorable.
Our labor and delivery services
Childbirth is truly a miracle, and it is our privilege to be a part of that miracle. From advanced technology and comfortable labor and delivery rooms to understanding the needs of family and friends, we're focused on making sure that giving birth in Frisco is as smooth and comfortable as possible.
Frisco's first Level III maternal-care facility
Our labor and delivery and new family units were recently designated by the Texas Department of State Health Services as a Level III Maternal Center. We have the distinction of being the first Level III Maternal facility in Frisco at this time.
One of only 16 Level III maternity centers in Texas, Baylor Scott & White – Centennial earned the designation for its full range of medical and maternal subspecialists, surgical specialists and behavioral health specialists on staff; its ability to provide care for both high- and low-risk patients and perform major surgery on-site; and more.
Texas Ten Step and TexasAIM
Baylor Scott & White Medical Center – Centennial has received Texas Ten Step Program facility designation for improving the health of newborns and infants. This program encourages breastfeeding as the preferred method of feeding for newborns and infants.
We are a proud TexasAIM partner with the goal to end preventable maternal death and severe maternal morbidity.
Additionally, we were recently recognized as a TexasAIM Plus location by the Texas Department of State Health services for our unwavering commitment to providing safe care to every mother.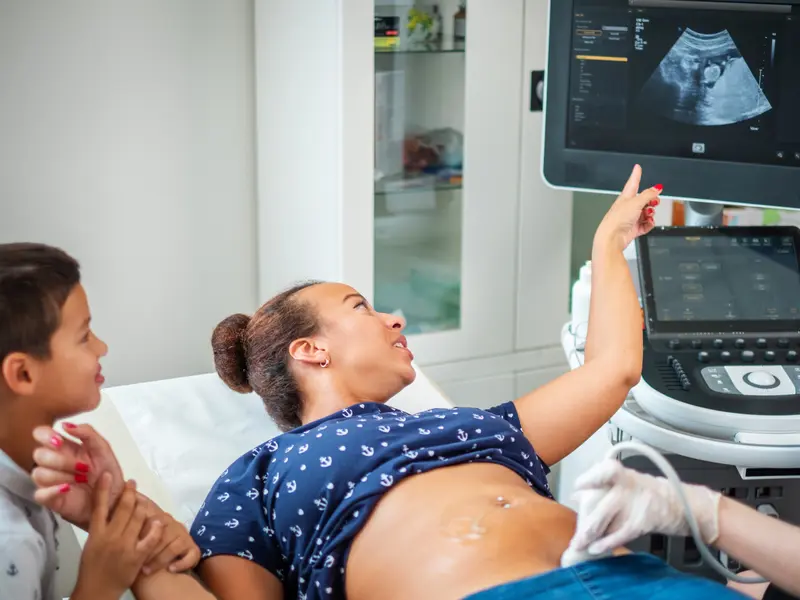 Antepartum services for high-risk pregnancies and complications that require hospitalization prior to delivery
To evaluate mom and baby's well-being, we have a dedicated center for antepartum (during pregnancy) testing.
We offer specialized procedures including:
Amniocentesis
Ultrasound
Non-stress testing
Biophysical profiles
Recognized for putting you first
Your big moment is one of a kind. Your care should be, too.
That's why we're honored to deliver better with the highest-possible rating for Best Hospitals for Maternity from U.S. News & World Report, one of only 14 hospitals in Texas to receive this accolade.
To be recognized among the Best Hospitals for Maternity, hospitals have to excel on multiple quality metrics that matter to expectant families, including complication rates, Cesarean sections, whether births were scheduled too early in pregnancy and how successfully each hospital supported breastfeeding. Fewer than half of the hospitals evaluated by U.S. News for maternity care earned a 'High Performing' rating, which is the highest rating U.S. News awards for this care.
Thank you for letting us be a part of your moment.
Take a tour of our birthing suites
9 labor-delivery-and-recovery rooms
2 operating rooms for C-section births
14 NICU bed spaces at our Level II NICU in Frisco
20 couplet care rooms
New family center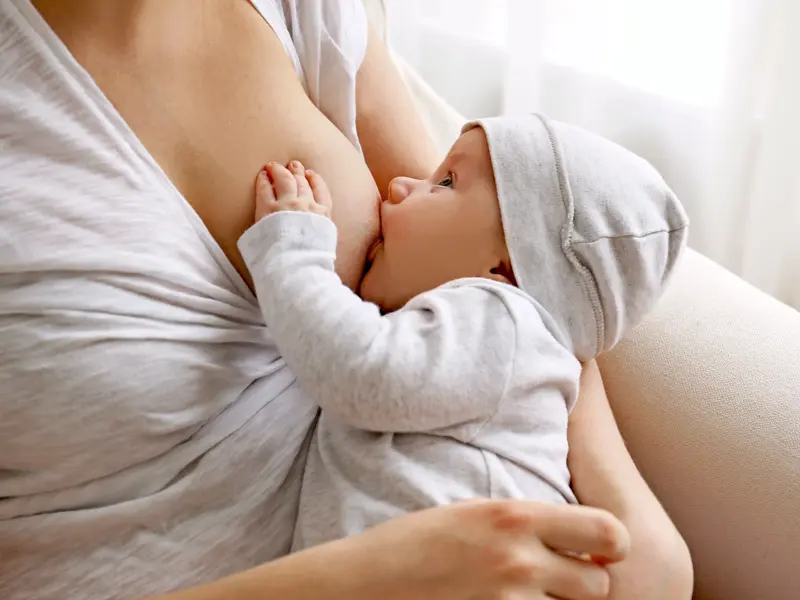 Specialized lactation support
After giving birth, as you start on your special experience breastfeeding your baby, we have a certified lactation consultant to assist you in promoting a good start for the both of you.

We have earned the Texas Ten Step designation from the Department of State Health Services and the Texas Hospital Association, which certifies us to support breastfeeding mothers before, during and after their delivery.

Our certified lactation specialists, along with the staff nurses, provide information for establishing and maintaining milk supply, pumping and storage of milk, breastfeeding assistance and support. We provide support to all new mothers, not just those who deliver at our hospital.
Parent education classes and resources
As an expectant parent, you already know there's much to be done before the arrival of your baby.
We're pleased and honored to offer a variety of services to help make these coming months as stress-free and productive as possible.
Helping you prepare every step of the way at our labor and delivery hospitals
If you find yourself asking, "what is the best labor and delivery hospital near me?" our experienced care teams are here to help you prepare for your big moment—and every little moment along the way, including all the stages of labor. Tell us a little about where you are in your journey and get the answers you need for a safe pregnancy, labor and delivery near you.
Supporting your every moment
Our experienced care team is here to help you prepare for your big moment — and every little moment along the way. Get the answers you need for a safe pregnancy and delivery.