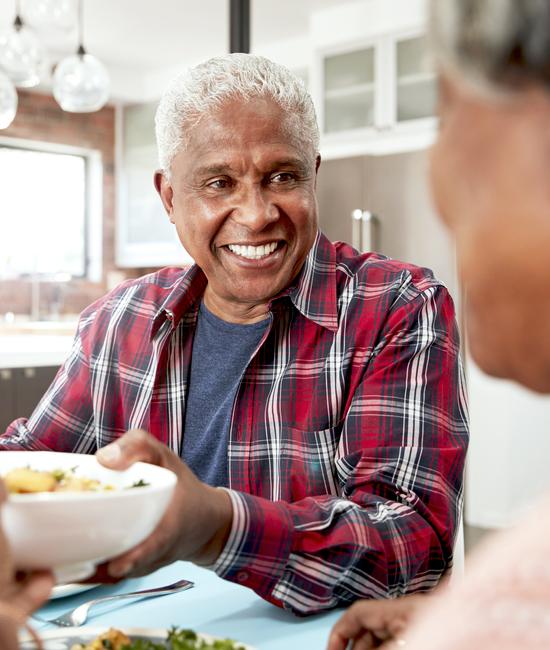 Kidney disease treatment in Dallas
One in nine Americans – or approximately 20 million people – suffers from one of several forms of chronic kidney/renal disease according to the National Kidney Foundation. Another 20 million face an increased risk.
At Baylor University Medical Center, part of Baylor Scott & White Health, we have a large team of Dallas nephrologists (doctors who specialize in kidney and renal disease) on the medical staff and have been nationally recognized for excellence.
Kidneys filter the blood, removing waste from the body and helping maintain its proper chemical balance. In addition, the kidneys produce:
Renin, a hormone that helps regulate blood pressure
Erythropoietin, a hormone that stimulates the production of red blood cells
Vitamin D, which the body needs to absorb calcium
Kidney disease and disorders
Many medical conditions, diseases or injuries can lead to a loss of kidney function or even chronic kidney failure.
Because the warning signs of kidney disease can remain silent for years, it's important that you get regular checkups, especially if you have diabetes or high blood pressure.
If you have some of the symptoms of kidney disease, your physician may order blood tests and a kidney biopsy test to assist in your diagnosis.
Common kidney conditions
Acute kidney failure
Chronic kidney failure
Kidney cancer
Kidney disease
Kidney infections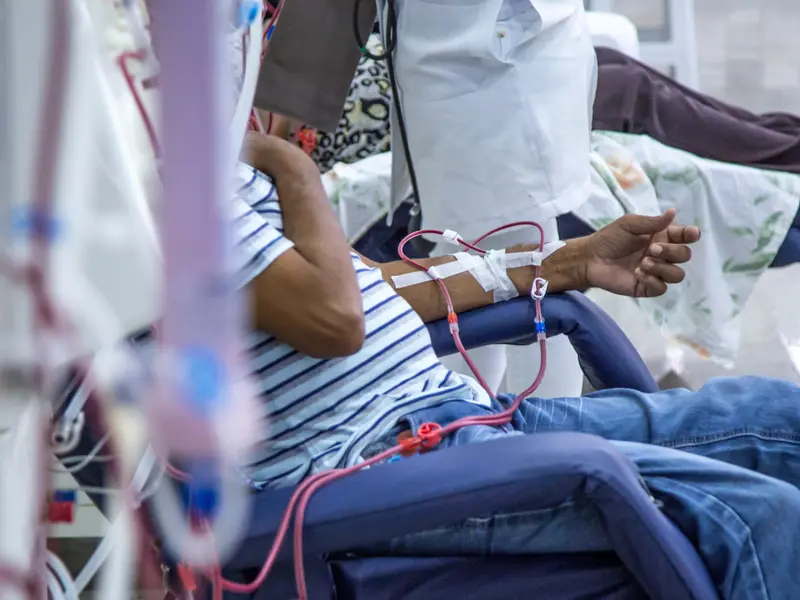 End-stage renal disease
People with end-stage renal (kidney) disease have two treatment options: dialysis or kidney transplantation. The decision to have a transplant is one that patients will make along with the advice of their nephrologist.
Dialysis can be a lifesaving treatment, but it involves dependence on a hemodialysis machine or on peritoneal dialysis exchanges (machines that clean your blood and replace the function of your kidneys). For many people, the quality of life on these two types of dialysis is unsatisfactory.
Kidney transplantation provides another lifesaving option that can improve one's quality of life and remove the barriers of dialysis.