Liver specialists in Dallas, Fort Worth and Plano provide comprehensive liver disease diagnosis and advanced treatment
Baylor Scott & White Liver Consultants of Texas provides premiere liver disease diagnosis and treatment of all liver disorders including liver cancer and liver disease that may require a transplant.
With hepatologists on staff at Baylor University Medical Center, part of Baylor Scott & White Health and Baylor Scott & White All Saints Medical Center - Fort Worth, Baylor Scott & White Liver Consultants of Texas encompasses one of the most comprehensive and experienced liver disease practices in the nation.
Our 12 liver outreach clinics located throughout Texas, bring specialized liver care to patients closer to home. Our hepatologists travel to the outreach clinics as often as three times a month to see patients with viral hepatitis, cirrhosis, liver masses and other general liver conditions.
Insurance accepted
Baylor Scott & White has established agreements with several types of insurances in an effort to make sure your health needs are covered.
Insurance listings are subject to change without prior notice. Please call the hospital or health plan to verify coverage information before scheduling your visit/procedure.
Aetna Signature Administrators

Medicare Advantage Plans

Blue Cross Blue Shield - (9)

Blue Essentials

Blue Premier

ParPlan

Blue Advantage HMO

Blue Choice PPO

Blue Premier Open Access HMO

Medicare Advantage - Oncor

Traditional

Indemnity

LocalPlus

Open Access Plus

Children's Medical Center Employee Plan

City of Dallas Employee Plan

American Airlines Employee Benefit Plan

ACCEL Network

Preferred Network

ChoiceCare

Humana Preferred

National POS

Commercial PPO Plans

Superior Health Plan - (1)

Superior HealthPlan - (3)

STAR+PLUS

Medicare/Medicaid Dual Needs Plan: Advantage HMO SNP

Medicare/Medicaid Plan

DART ACO Flex

DART ACO Flex Plus

Parkland Community Health Plan - (2)

CHIP Medicaid

HealthFirst Medicaid

Scott & White Health Plan - (16)

HMO Network - Individual/Family

EPO Network - Individual/Family

2019 BSWH Employee Network - PPO & HSA

2019 BSWH Employee Network - SEQA & EQA

SeniorCare Advantage HMO

SeniorCare Advantage PPO

HMO Network - Group

TRS - Active Care Participants Network

PPO Network - Group

PPO Choice Network

PPO Choice Preferred Network

Cigna PPO Network - Out-of-Area Member Plan

Texas Statewide PPO

PHCS/ARGUS - PPO Network - Out-of-Area Member Plan

EPO Network - Group

McLane Group Network

University Mary Hardin-Baylor - (1)
We're sorry!
We couldn't find any results for ""
Medical conditions we treat
​​​​​​​​​​​​​Baylor Scott & White Liver Consultants of Texas offers expertise and treatment options conveniently located near you.
Acute liver failure
A condition in which the liver is unable to perform its normal metabolic functions. Liver failure is often triggered due to an overdose of acetaminophen, infections or because of prescription drugs. It happens in patients without long-term liver disease. The liver quits working within a very short time – within days or weeks.
Alcohol-related liver disease
Inflammation of the liver caused by chronic heavy drinking of alcohol. Alcohol is the second most common cause of liver cirrhosis.
Alpha-1-antitrypsin deficiency
A hereditary genetic disorder that may lead to the development of liver or lung disease.
Amyloidosis
A disease in which abnormal proteins, known as amyloid fibrils, build up in tissue. There are several types with varying symptoms; including diarrhea, weight loss, fatigue, bleeding, numbness, swelling of the legs or enlargement of the spleen.
Ascites
Abnormal accumulation of fluid in the abdomen typically caused by chronic liver disease. Autoimmune hepatitis—a disease in which the body's own immune system attacks the liver and causes it to become inflamed. The chronic disease if untreated, can lead to cirrhosis and liver failure.
Cholangiocarcinoma
Also called bile duct cancer because it begins in the bile duct, which carries bile and digestive fluid through the liver.
Cirrhosis
A degenerative disease of the liver resulting in scarring and liver failure most often caused by hepatitis, alcohol-related liver disease and non-alcoholic fatty liver disease.
Fatty liver disease
Excessive build-up of fat in the liver is referred to as fatty liver disease.
Hemochromatosis
An inherited condition in which the body absorbs and stores too much iron. The extra iron can build up in the liver and cause serious damage. Without treatment, the liver can fail.
Hepatitis
A viral infection that causes inflammation of the liver.
Liver cancer
The growth and spread of unhealthy cells in the liver. Hepatocellular carcinoma (HCC) is the most common type of primary liver cancer and is about twice as common in men than in women.
Liver disease
Our hepatologists work with patients, families and colleagues in multiple fields to prevent, diagnose, treat and manage complications of liver disease. Treatment options depend on your liver disease diagnosis. Some liver diseases can be treated with medication or outpatient procedures, while others may require surgery or a liver transplant.
Nonalcoholic fatty liver disease
NAFLD is excessive fat buildup in the liver without another clear cause such as alcohol use. There are two types: non-alcoholic fatty liver (NAFL) and non-alcoholic steatohepatitis (NASH). NASH also includes liver inflammation.
Portal vein thrombosis
A blockage or narrowing of the blood vessel that brings blood to the liver from the intestines.
Primary biliary cholangitis (PBC)
A chronic liver disease resulting from progressive destruction of the bile ducts in the liver. When the ducts are destroyed, bile builds up in the liver contributing to inflammation and scarring (fibrosis) which can eventually lead to cirrhosis.
Primary sclerosing cholangitis (PSC)
A slow progressing chronic disease that scars the bile ducts and can eventually block them. The bile builds up in the liver and makes it harder for the liver to work. The condition may lead to liver cancer.
Toxic (drug-induced) liver injury
An uncommon but potentially fatal cause of liver disease associated with prescription medications, over-the-counter drugs, and herbal and dietary supplements.
Varices
Abnormal, enlarged veins in the esophagus that commonly occurs when blood flow to the liver is blocked by a clot or scar tissue in the liver is known as varices.
Wilson's disease
An inherited condition that causes the body to retain excess copper in the liver. If untreated, Wilson's disease can cause liver failure and brain damage.
Mobile makes it easy
Just like we make it easy to get care when your child is sick or injured, our top-rated app, MyBSWHealth, can simplify keeping them healthy. The app lets you book appointments, message your pediatrician, view your child's medical records and schedule virtual same-day care from your computer, smartphone or tablet.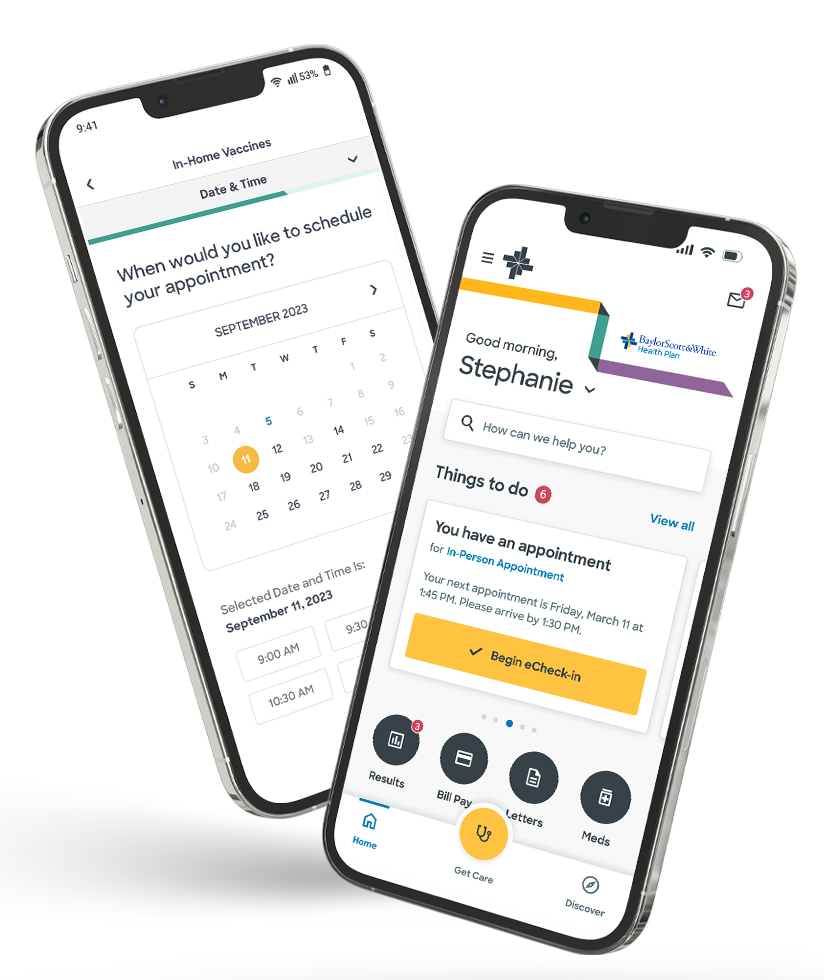 Patient forms
To ensure that your visit to our office is as convenient and efficient as possible, we are pleased to offer our registration forms online. The patient registration form may be completed electronically and printed for better legibility or completed manually.
Research and news
​​​​​​​​​​​​​
Therapy for NASH
New medicine could melt away fat
A new therapy that could revolutionize how fatty liver disease is managed.
James Trotter, MD, Medical Director, Transplant Hepatology at Baylor University Medical Center is one of the chief investigators of a new therapy that could revolutionize how fatty liver disease is managed. According to the American Liver Foundation, 60 million Americans are living with nonalcoholic steatohepatitis (NASH) which is a part of a group of conditions that lead to fat buildup in the liver, inflammation and fibrosis. Early results were just published in The Lancet, one of the highest ranked medicine journals in the world.
Read article about new therapy for NASH
Living donor study
Reducing barriers to living donor transplantation

This pilot study aims to determine how living donor transplant candidates fare after transplant. Data collection began in April 2018 and will continue over the next two years to provide people considering donating more detailed information about the long-term benefits and risks of living donation.
Baylor University Medical Center is one of 16 sites nationwide participating in a pilot study to determine how living donor transplant candidates fare after transplant, whether they actually donate or not. There are six liver transplant sites, including Baylor, and ten kidney programs participating in the study. The need for solid organ transplants is still growing but living donor transplants have actually declined from their peak in 2004. One of the major barriers to living organ donation is that long-term outcomes for donors are unclear. The Scientific Registry of Transplant Recipients (SRTR) has now launched the Living Donor Collective (LDC) to establish a living donor registry to study the long-term outcomes of living organ donation.

The goal of the project is to establish a living organ donor registry where all living donor candidates who are evaluated will be entered into a database. All aspects of their physical and psychosocial well-being will be tracked. The (LDC) will follow up approximately one year after the transplant surgery or a year after the decision not to donate. Donors and non-donors will be followed to monitor long-term outcomes of both groups. Ultimately, the research collected over the next two years will provide people considering donating more detailed information about the long-term benefits and risks of living donation.
More about the living donor collective