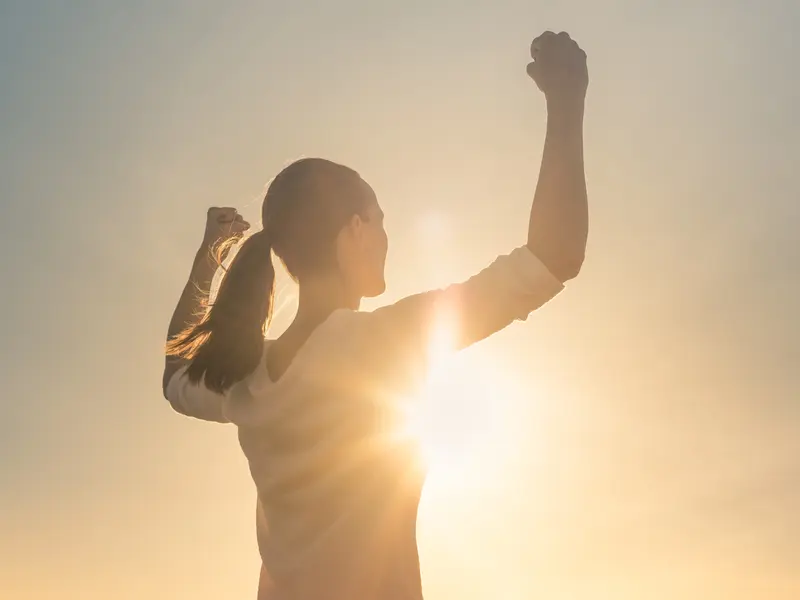 Better, earlier detection with tomosynthesis
With breast imaging options like tomosynthesis, you can get even more peace of mind about your breast health. Often called a 3D mammogram, tomosynthesis provides detailed images of the breast tissue to detect breast conditions, including breast cancer, in the earliest stages.
With dozens of imaging locations across North and Central Texas, we make it easy to access this advanced technology where it's convenient for you. We also offer online scheduling for 3D screening mammograms and a comprehensive approach that guides you through every step of caring for your breast health.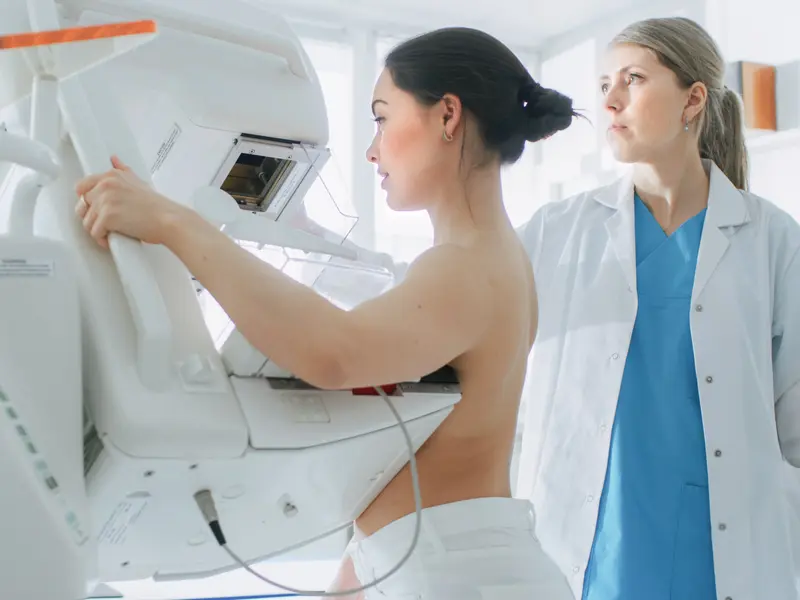 What is tomosynthesis?
Digital breast tomosynthesis is an advanced type of mammogram that uses X-rays to create images of the breast in thin layers. During the test, the X-ray machine takes multiple images from different angles in a few seconds, offering a layer-by-layer or 3D view.
Many of our imaging centers offer the option to have a 3D mammogram for your screening or diagnostic mammogram. Tomosynthesis is often recommended for those with dense breast tissue because it may increase the accuracy of the screening.
Benefits of 3D mammography
​​​​​​​​​​​​​
Advances in mammography, such as tomosynthesis, have helped improve the quality of mammogram images. From greater visibility to increased accuracy, several studies have shown potential benefits to choosing a 3D mammogram over a 2D mammogram.
Because of these benefits, many of our imaging centers offer the option to schedule your screening mammogram using 3D imaging technology. To find out more about how this option could benefit your health, talk with your primary care physician or OBGYN.
2D vs. 3D mammogram
While 3D mammograms offer some extra benefits, 2D mammograms are also helpful in early detection. No matter the type of screening mammogram you and your care provider choose, you're making a step for your breast health that you can feel good about.
Both 2D and 3D mammograms:
Are approved screenings under the current guidelines
Provide low-dose X-ray images of the breast tissue
Help detect changes before you have symptoms
Are covered by most insurances as a screening
3D mammograms:
Create more detailed images of the breast in thin layers
Offer potential benefits, such as more visibility and reduced follow-up
May be recommended for women with dense breast tissue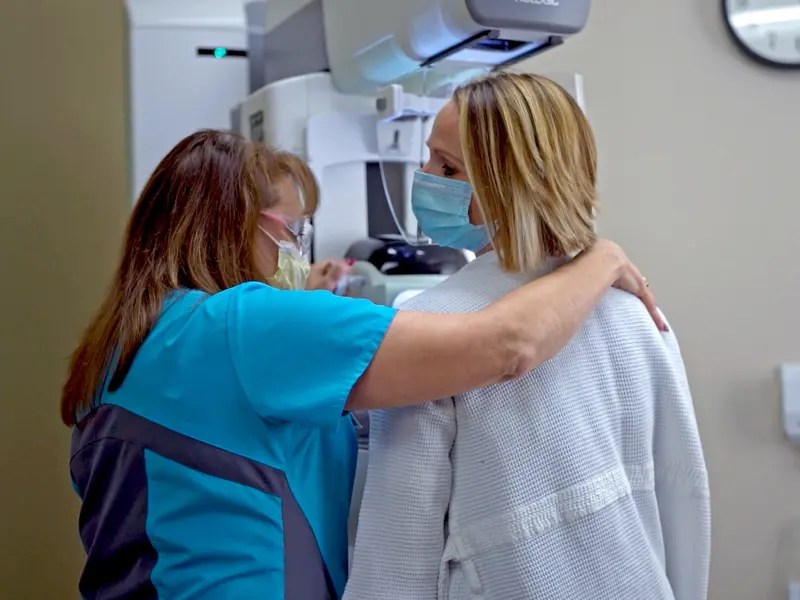 3D mammogram vs. ultrasound
If you have an average risk, a mammogram is usually the only screening you need to check your breast health. However, based on your health history or risk factors, your health provider might also use a breast ultrasound for more details.
Both tests give your provider images of your breast tissue but in different ways. Usually, an ultrasound is used with a mammogram, not as a replacement for this important screening.
3D mammogram:
Main screening test for breast cancer
Recommend for those with an average risk
Uses X-rays to create breast images
Gives views of the complete breast and shows deeper areas
Breast ultrasound:
Often used together with mammography
Recommended only for some with certain risks
Uses sound waves to create breast images
May be helpful to focus on specific areas of the breast
Frequently asked questions
Are 3D mammograms covered by insurance?

By state law, most insurance companies in Texas are required to cover screening mammograms—using either 3D or 2D technology. This means you typically don't have to pay a copay or deductible for this preventive exam.

Copays and deductibles may apply if you have a diagnostic 3D mammogram as a follow-up to your screening.

How long does it take to get 3D mammogram results?

For both 2D and 3D mammograms, you'll get results from your screening in about the same amount of time. Often, mammograms are read within a few hours of your test and emailed to you (if you provide an email) or mailed to your home address.

Is tomosynthesis better than a mammogram?

Digital breast tomosynthesis is a more advanced kind of mammogram screening. Studies have shown that it provides additional benefits compared to a traditional 2D mammogram, such as increased visibility, more accuracy for dense breast tissue and fewer follow-up tests.

Is tomosynthesis the same as ultrasound?

Tomosynthesis and breast ultrasound both provide your health provider with images of the breast, but they aren't the same test. Tomosynthesis uses X-rays to create a view of your breast, while ultrasound uses sound waves. Usually, ultrasound is used together with another screening like mammography to care for you.

What is a bilateral mammogram with tomosynthesis?

A bilateral mammogram with tomosynthesis is a 3D mammogram of both breasts. Bilateral means images are taken on both sides of the body. Tomosynthesis is a digital mammogram that lets your care team view each breast in thin layers, offering a complete 3D view.