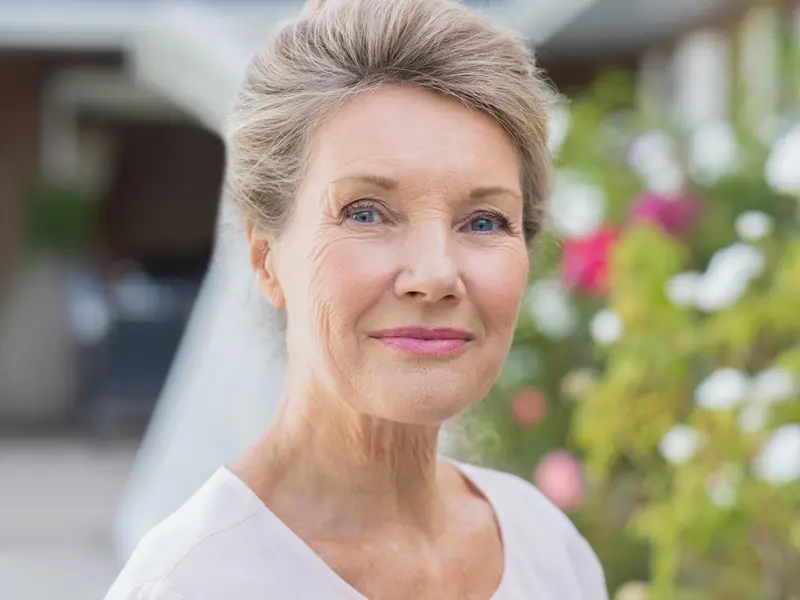 Comprehensive care for breast cancer
Breast cancer starts when cells in your breast grow abnormally. These cells can multiply and spread to other tissues.
After skin cancer, breast cancer is the most common cancer in women today. In fact, about one in eight women will be diagnosed with breast cancer in their lifetime. While uncommon, men can get breast cancer too. Men make up about 1% of all cases.
Whether you want to know your risk or you're navigating a breast cancer diagnosis, you have many resources for prevention, detection, treatment and recovery. We offer complete services from several areas of care—all dedicated to beating breast cancer.
Why Baylor Scott & White Health for breast cancer care
When you choose us for your breast cancer care, you get access to multiple specialists, support services, clinical trials, patient navigators and more across Texas. Our cancer care team not only treats your breast cancer but also cares for you as a person.
From prevention to life after cancer, we guide you through your entire journey. And often, you don't have to travel far. With the largest network of cancer centers in Texas, we bring advanced breast cancer treatment and years of expertise straight to you.
Dedicated patient navigators
A team approach to breast cancer care
Access to breast cancer research
Locations across North and Central Texas
Breast cancer support groups and resources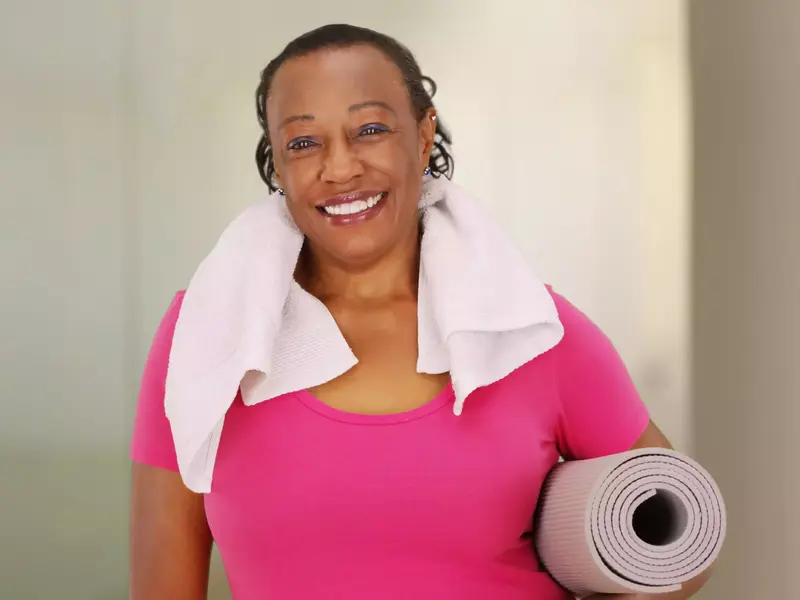 Symptoms and signs of breast cancer
Monthly self-exams let you get to know the texture and feel of your breasts, which can help you catch any changes sooner. It's important to know what's normal—and what could be a sign you need to call your doctor.
One of the main signs of breast cancer is a lump. However, not every cancer causes one. Learn more about what to look for in your self-exams and the most common breast cancer symptoms.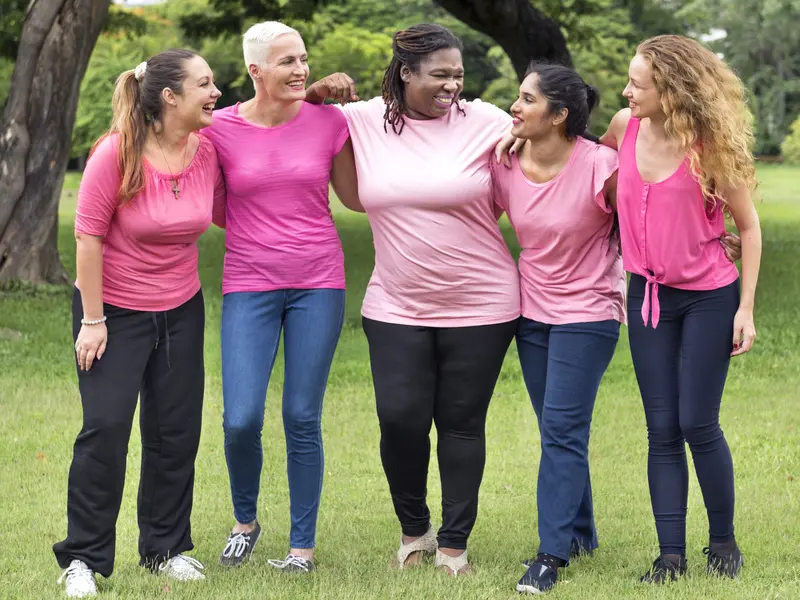 Risk factors for breast cancer
When you know your risk, you can take proactive steps to care for your breast health better. We provide breast cancer screenings across Texas and other care options based on your risk factors, so you can feel empowered to take charge of your health.
Risk factors you cannot change
Increasing age
Being female
Family history
Ethnicity
Dense breast tissue
Lifestyle-related risk factors you can control
Being overweight or obese
Not getting enough physical activity
Never breastfeeding
Using certain types of birth control or hormone therapy
Drinking alcohol
Types of breast cancer
​​​​​​​​​​​​​
Typically, breast cancer begins in the lobules, the part of your breast that produces milk, or in the ducts, which connect the lobules to the nipples.
In rare cases, you can develop cancer in other tissues in your breast too.
No matter what type of breast cancer you have, we want you to feel informed about your care. We'll answer your questions and guide you through all your breast cancer treatment options across Texas.
Adenocarcinoma
Most breast cancers are adenocarcinomas.
This term is used for several types of breast cancer that start in the glandular tissues of the breast, such as the lobules and ducts.
Angiosarcoma
Breast angiosarcoma is a rare type of cancer.
This kind of breast cancer develops in the walls of blood vessels or the vessels of the lymphatic system.
Ductal carcinoma in situ (DCIS)
DCIS is a very treatable form of breast cancer.
It develops in the ducts of your breasts but remains "in situ." This means it hasn't spread to other areas.
Inflammatory breast cancer (IBC)
This rare form of breast cancer doesn't typically cause a lump in the breast.
Instead, you may notice an unusual texture, swelling or redness. Because it can spread quickly, early care is important.
Invasive ductal carcinoma (IDC)
IDC begins in the milk ducts. Then, it spreads to other areas of the breast outside of the duct.
It's the most common type of breast cancer.
Invasive lobular carcinoma (ILC)
ILC is a common form of breast cancer.
It develops in the lobules, which are the parts of the breasts that make milk.
It's called "invasive" because cancer has spread outside the lobules.
Metastatic breast cancer (MBC)
As breast cancer grows, it can spread to other areas of the body, such as the brain or bones.
In MBC, cancer has spread outside the breast tissue and nearby tissue.
It's also called stage IV breast cancer.
Paget's disease
In Paget's disease, cancer cells form around or in your nipple.
It makes up a small percentage of breast cancers.
In many cases, women have Paget's disease along with another type of breast cancer.
Triple negative breast cancer (TNBC)
TNBC is negative for three receptors found in other breast cancers—estrogen, progesterone and the HER2 protein.
Because of this, it may not respond to the same treatments as other types of cancer.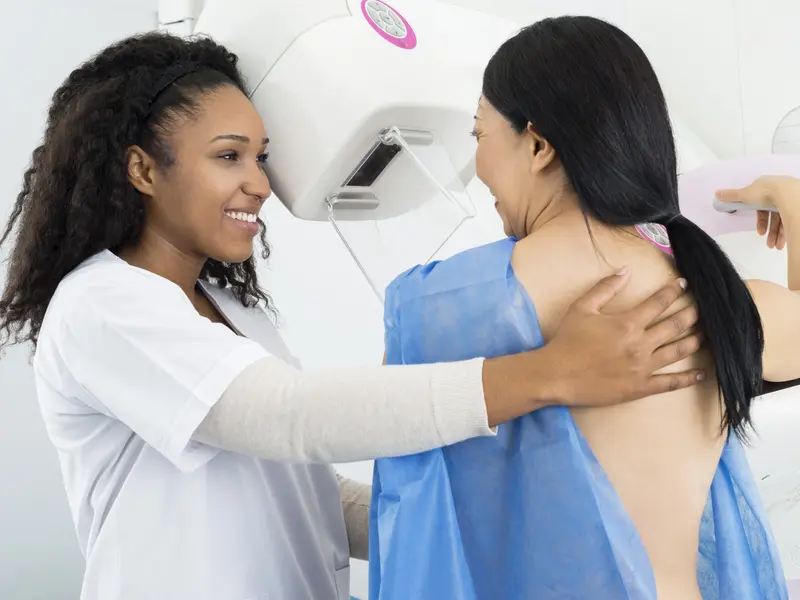 Breast screening recommendations
We support recommendations that women of average risk for breast cancer begin annual screening mammograms at age 40. Baylor Scott & White Health encourages you to discuss the benefits, risks, and limitations of mammograms with your doctor.
Our high-risk breast screening program provides tools to help you understand your risk and connect with care that fits your needs.
How is breast cancer diagnosed?
​​​​​​​​​​​​​
Whether you felt a lump or had a suspicious area on your mammogram, we'll guide you through your next steps.
Our caring team and advanced technology help you get an accurate breast cancer diagnosis.
Breast biopsy
Breast biopsy uses imaging technology to guide a needle into the breast. Then, a sample of tissue is taken.
This tissue is sent to a lab and reviewed under a microscope.
Breast exam
If you have breast cancer symptoms, your doctor may perform a clinical breast exam.
During the exam, your doctor will feel for any lumps and look for other signs of breast cancer.
Breast ultrasound
Ultrasound uses sound waves to provide an image of a certain area of your breast.
In some cases, breast ultrasound can help your doctor decide if more testing is needed.
Diagnostic mammogram
You may have a diagnostic mammogram if you have signs of breast cancer.
Diagnostic mammograms provide several detailed X-ray images. As a result, they may take longer than a screening mammogram.
Screening mammogram
Screening mammograms use X-rays to take images of the breasts. This type of mammogram is for women who don't have any signs of breast cancer.
A mammogram often catches early signs of breast cancer before you can see or feel them.
Learn more about breast imaging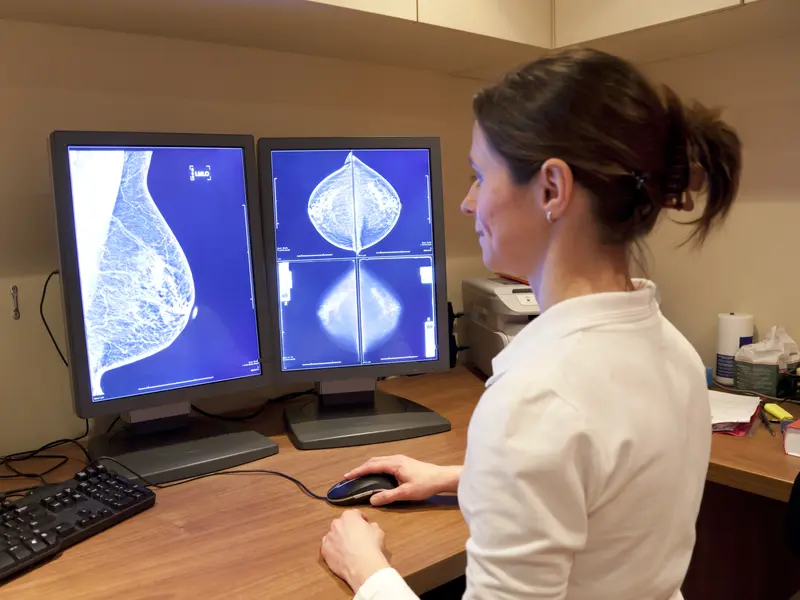 Understanding BI-RADS
BI-RADS stands for breast imaging reporting and data system. Developed by the American College of Radiology, it's used to classify mammograms.
The numeric codes from 0 to 6 give you more details about your results.

0—Incomplete (additional imaging may be needed)
1—Negative (no abnormalities)
2—Benign (a non-cancerous abnormality)
3—Probably benign (probably a non-cancerous abnormality)
4—Suspicious (additional testing like biopsy may be needed)
5—Highly suggestive of malignancy (likely to be cancer)
6—Known biopsy-proven malignancy (already known to be cancer)
Stages of breast cancer
Several tests are used to measure the size of a tumor and learn how far it has spread; this is called staging. The stage of your cancer will help determine your treatment. Based on National Cancer Institute guidelines, the stages of breast cancer are:
Stage 0
The breast cancer is noninvasive, and cancer cells are found only in the ducts.
Stage I
The tumor is 2 cm (about ¾ of an inch) or less in diameter and has invaded the surrounding breast tissue. Tiny amounts of cancer cells may be found in the underarm lymph nodes.
Stage II
The breast cancer tumor is larger than 2 cm and has not spread nodes, or the cancer is less than 5 cm across and has spread to the lymph nodes under the arm.
Stage III
The breast cancer tumor is less than 5 cm (2 inches) across, and there is a lot of cancer in your underarm lymph nodes, or it has spread to other lymph nodes. Or the tumor is larger than 5 cm and has spread to lymph nodes. Or the tumor is any size and has spread to the skin, chest wall, and maybe to nearby lymph nodes.
Stage IV
The tumor has spread beyond the breast to the bones, lungs, liver, brain or lymph nodes far away from the breast.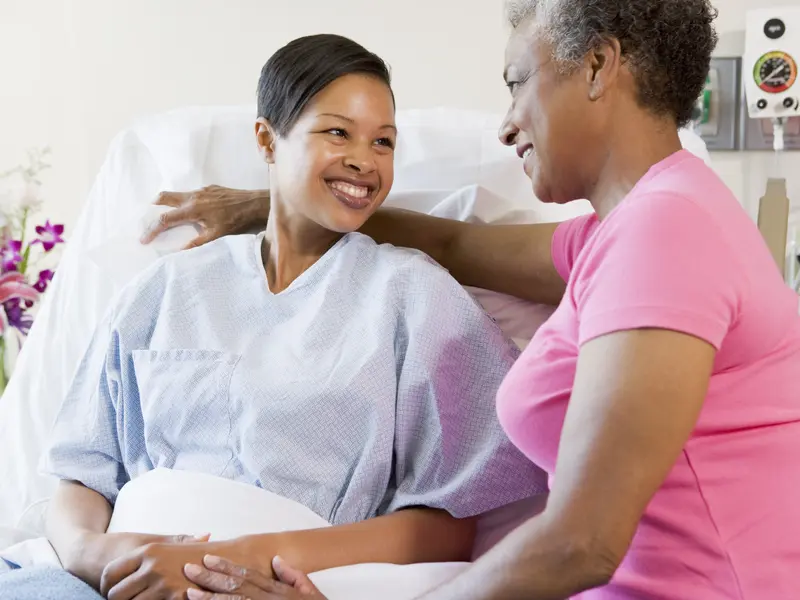 Breast cancer treatment
We put you at the center of our approach to breast cancer treatment in Texas. Your care team will work together with you to design a plan of care for your specific stage and type. Through our network of cancer centers, you can receive breast cancer treatment close to home.
Your breast cancer treatment plan may include:
Breast-conserving surgery (BCS)
Modified radical mastectomy
Hormone therapy
Lumpectomy
Mastectomy
Immunotherapy/Targeted therapy
Genetic testing and counseling
Simple or total mastectomy
Breast cancer support
When you're battling breast cancer, there's a lot to navigate. But you don't have to do it alone. We have an entire network of support resources designed just for you across Texas—from diagnosis to after you finish breast cancer treatment.

Whether it's coordinating your care or connecting you with other survivors, we'll arm you with support for your fight. Get started today by contacting a patient navigator or exploring one of our many programs.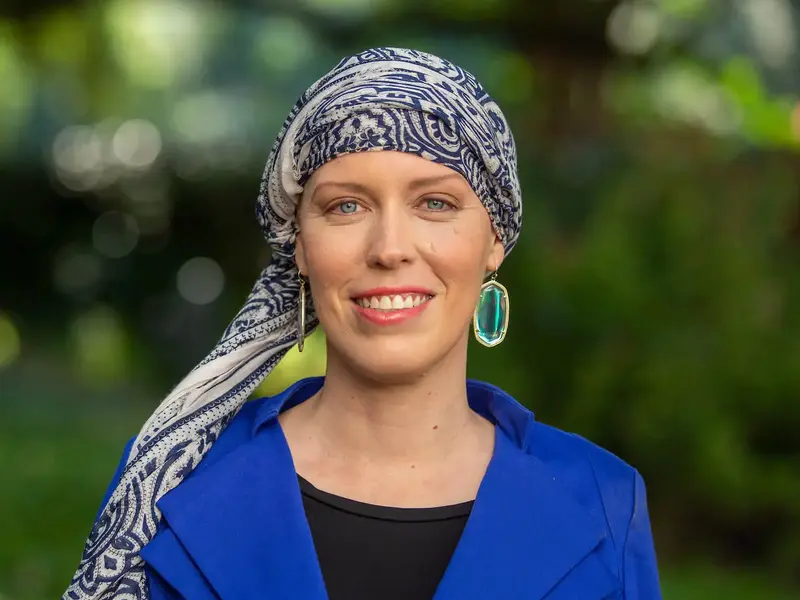 Cancer hates fighters
Elvira | Breast cancer
Elvira refused to quit. And so did we. Our team-centered approach helped her battle breast cancer with an army by her side.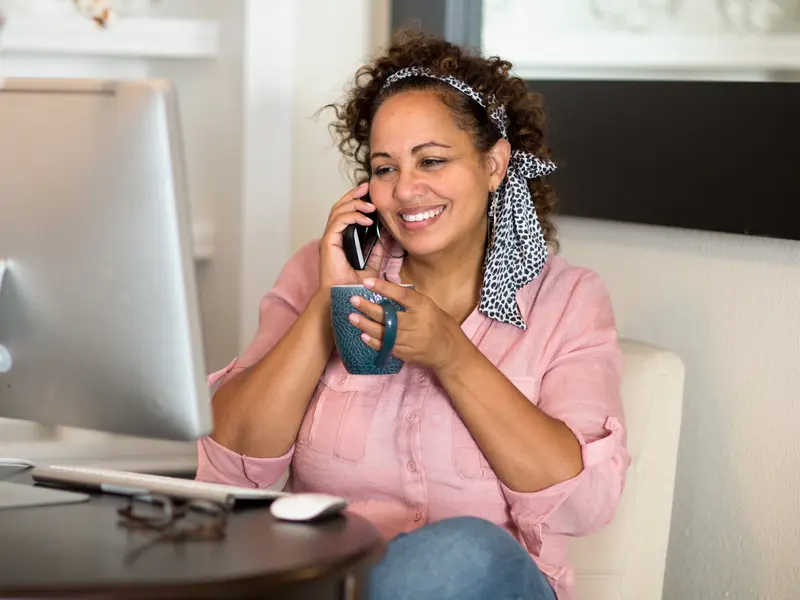 Scheduling a consultation
With clinics, imaging centers and cancer centers across North and Central Texas, we can connect you to the breast cancer care you need. We'll help you find a doctor for an evaluation, schedule your mammogram and more.
Not sure where to start? We can help with that too. Our patient navigators will advocate for you and coordinate care for your breast cancer journey.
Finding specialized breast cancer care
We help you get care at a location that fits your needs. We offer several locations for your care, including specialized breast cancer centers in North and Central Texas.
Advice from our blog
Scrubbing In® is a place where hands-on healthcare discussions are happening every day with the people whose own hands are on the front lines of patient care—the doctors, nurses and medical staff who are saving lives and advancing medicine.