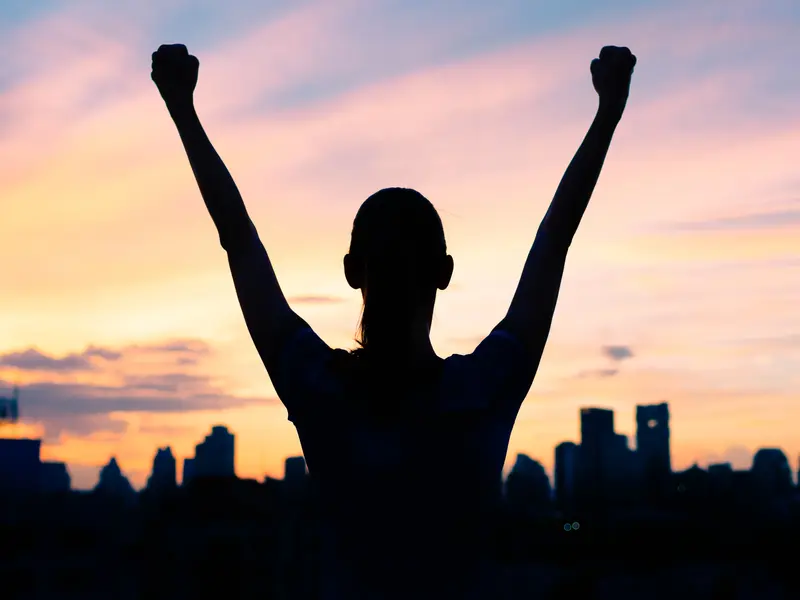 Fighting cancer with radiation therapy
The oncology team at Baylor Scott & White Health uses many tools to help you fight cancer. One of those is radiation therapy, which uses high doses of targeted radiation to kill or slow the spread of cancer cells. Radiation therapy damages the DNA of target cells, so they break down and die.
Radiation therapy is one of the most common treatments for cancer. The American Cancer Society estimates that more than half of cancer patients receive radiation therapy.
Types of radiation therapy
​​​​​​​​​​​​​
External beam radiation therapy (EBRT)
There are several EBRT procedures, each using a specific type of radiation delivered from outside the body.
The procedures vary in the intensity and types of radiation used.
Three-dimensional conformal radiation therapy (3D-CRT)
Using 3D scans, oncologists can deliver radiation in the precise shape and size of the tumor, keeping the radiation away from healthy cells.
Intensity-modulated radiation therapy (IMRT)
IMRT uses multiple small beams of radiation of varying intensity to better target a growth.
Image-guided radiation therapy (IGRT)
This procedure uses computer imaging technology to develop a picture of the cancerous tumor. This helps guide the radiation beam during therapy.
Stereotactic body radiotherapy (SBRT)
During SBRT, the cancer patient is positioned using special equipment to allow the equipment to precisely deliver large doses of radiation.
High-dose radiation therapy
In the high-dose radiation therapy procedure, a powerful radioactive source is placed in the body for 10 to 20 minutes at a time, usually a couple of times a day for a few days.
This differs from internal radiation therapy as no radiative material is left in the body between treatments.
Internal radiation therapy/Brachytherapy
This radiation treatment includes placing a radioactive implant inside the body near the affected area. The implant might be temporary (days or weeks) or permanent.
This kind of radiation therapy helps deliver a consistent dosage to keep cancer cells from returning.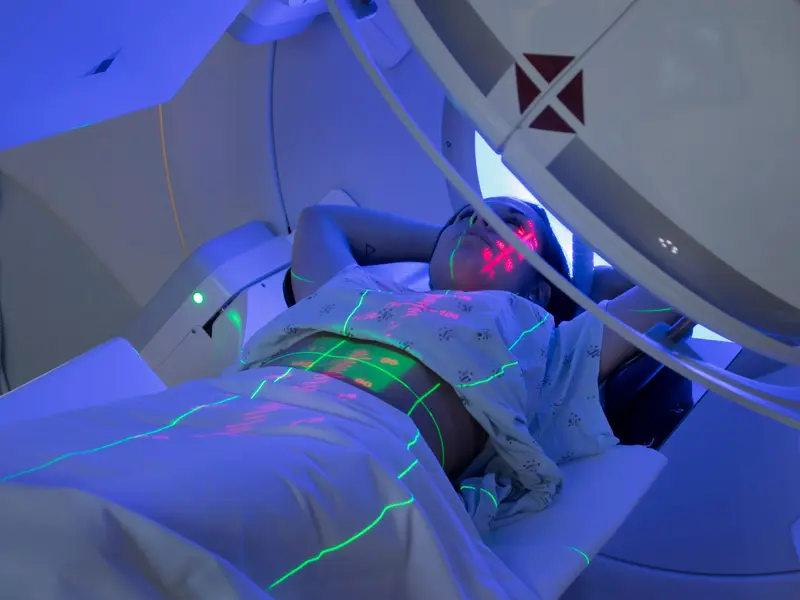 Why choose Baylor Scott & White Health for your radiation oncology treatment
Besides delivering the latest techniques in radiation therapy, the cancer care experts at Baylor Scott & White are committed to making your treatment as convenient and comfortable as possible.
This includes:
Exceptional care close to home: Every cancer center in our system is connected to the others, so you can be diagnosed in one location and receive treatment at a more convenient one.
Patient navigator program: From diagnosis through recovery, the patient navigator is an advocate for you, serving as your guide, educator and supporter.
Centralized care: You can receive other medical care—including primary care—at the same facility where you get radiation therapy to treat your cancer.
What to expect during radiation therapy
​​​​​​​​​​​​​
Before treatment
While your cancer treatment plan will be created specifically for you, all plans start off with a few basic steps, such as:
Meeting with your cancer care team
Giving your consent to be treated with radiation therapy
Discussing your cancer treatment plan with your care team
Doing things to prepare your body for radiation therapy treatment, including taking prescribed medications and upping your water intake
During treatment
While your cancer care team is carrying out your care plan, you can do several things to help your radiation therapy go smoother:
Ask questions to relieve anxiety
Relay any radiation therapy side effects to your care team
Stay hydrated and well-nourished
After treatment
Your cancer care team may require follow-ups after radiation therapy treatment to check on you.
It's important to keep these appointments if possible.

The first few days and weeks after radiation treatment are important, as well.
To give yourself the best chance to bounce back:
Get extra rest. While your body focuses on repairing itself after radiation therapy, allow it to go easy on activity, stress and exercise.
Drink plenty of liquids. Replenish your body with water or other clear liquids to give it the help it needs to stay strong during cancer treatment.
Seek emotional support. Lean on friends and family to help until you're back to 100%, or explore our many support and survivorship groups.
Call your local cancer center if you need assistance or have questions. For patients with cancer, no concern is too small.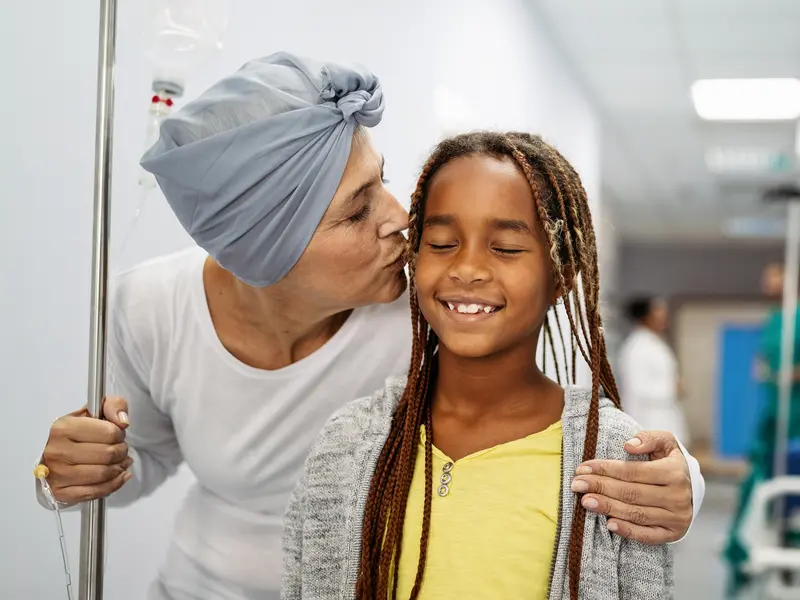 Radiation therapy side effects
Radiation therapy affects everyone differently. You may experience mild side effects, more serious side effects, or none at all. The radiation therapy side effects you experience depend on several factors, including the dose of radiation you receive, the stage of your cancer, type and location of the cancer, and your overall health. Many radiation therapy side effects disappear within a few weeks after you complete treatment.
Some of the most common side effects of radiation therapy include:
Fatigue
Skin problems, including redness, irritation and peeling
Hair thinning or loss in the area being treated
Low blood counts
There are other possible radiation therapy side effects depending on the part of the body being treated. Your cancer care team will discuss these with you on the day of your consultation and many times during your treatment. It's important to let your care team if you have any questions.
You don't have to fight cancer alone
Whether you're undergoing radiation therapy or another type of treatment, at Baylor Scott & White Health you'll have a cancer care team helping you on your journey.
A physician who specializes in using radiation therapy to treat cancer.

This person oversees radiation therapy treatments while working closely with other team members to develop the cancer treatment plan.

A registered nurse who cares for people receiving radiation therapy.

Your radiation oncology nurse will answer your questions about your treatment, as well as monitor your health during treatment and help you manage any radiation therapy side effects.

Medical radiation physicist

An expert in using radiation equipment who helps craft your treatment plan and maintain strict quality control of radiation treatments.

A medical professional who calculates the appropriate dose of radiation to use in your cancer treatment.

Radiation therapist/radiation therapy technologist

A healthcare professional who operates the machines used to give you radiation therapy treatments.

Other healthcare professionals

Additional team members who care for your physical, emotional and social needs while you undergo radiation therapy.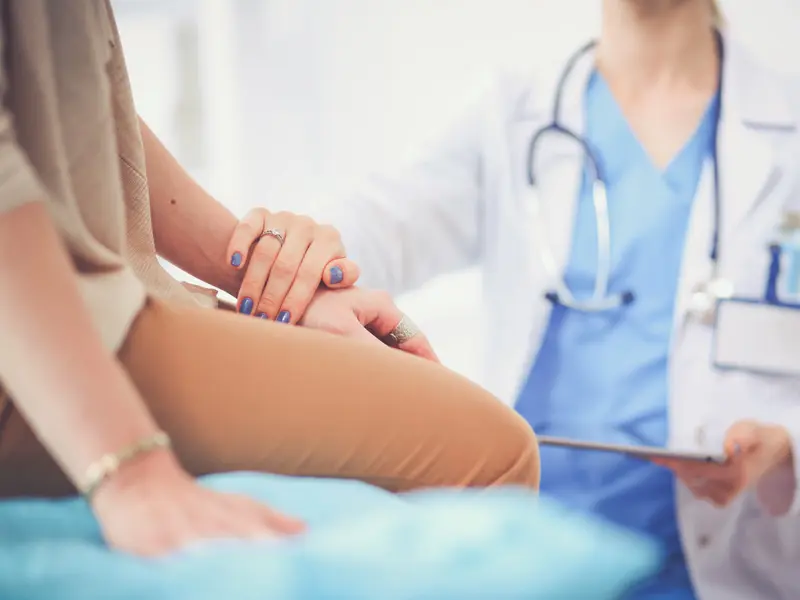 Finding cancer support and care
Whether you're looking for a second opinion on your cancer diagnosis or support as you navigate your treatment options, we have many resources to care for you along your cancer journey. Connect with a patient navigator to help coordinate care and learn more about support options or find a Texas cancer specialist near you.