Expert care for advanced lung disease
Our Dallas lung transplant team includes world-renowned experts in thoracic surgery and pulmonary medicine. The attentive physicians on the medical staff at Baylor University Medical Center bring a wealth of knowledge and depth of experience to the care of patients. We pride ourselves on close and ongoing communication with referring physicians, and we are dedicated to meticulous follow-up.
In addition, Baylor University Medical Center in Dallas is home to one of the busiest adult extra corporeal membrane oxygenation (ECMO) programs in North Texas and the region's only ECMO deployment program. Baylor University Medical Center is ranked as one of America's top hospitals by U.S. News & World Report.
We are actively involved in research to improve outcomes after lung transplantation.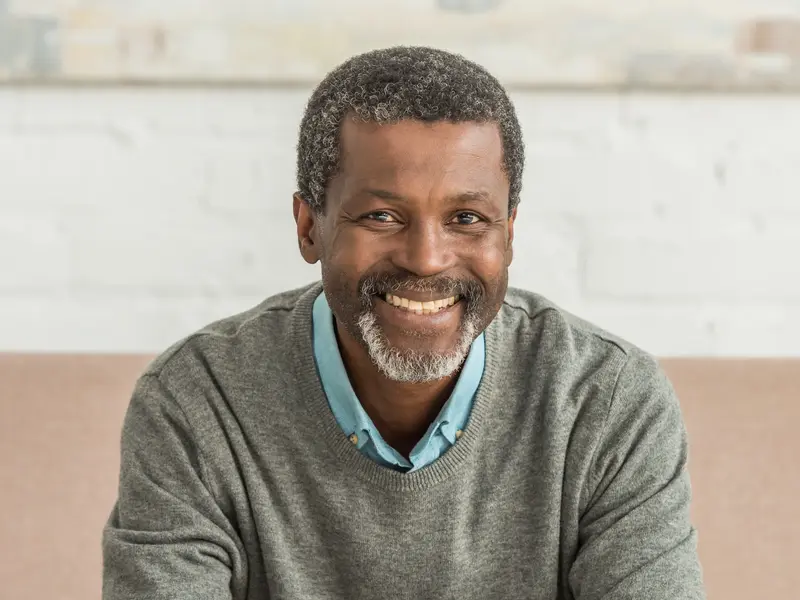 Center for Advanced Heart and Lung Disease
The Center for Advanced Heart and Lung Disease provides diagnosis and comprehensive treatment of individuals with chronic lung disease, connective tissue disease, cystic fibrosis, interstitial lung disease and pulmonary fibrosis. We perform advanced diagnostic procedures and highly specialized evaluations for the proper identification and treatment of complex lung disorders. The treatment team including physicians who specialize in advanced lung disease consults together with other medical, surgical and pulmonary rehabilitation specialists to devise a treatment plan that gives hope for our patients to receive the best possible outcome and improved quality of life.
Among the advanced treatments and clinical research provided are:
Clinical trials in the treatment of usual interstitial pneumonia (pulmonary fibrosis)
Minimally invasive lung volume reduction surgery (LVRS) for emphysema
Extracorporeal membrane oxygenation (ECMO) for severe respiratory failure and adult respiratory distress syndrome (ARDS)
Several factors determine candidacy for lung transplant in Dallas
Our transplant team evaluates patients on a case-by-case basis
The patient's physiologic, or functional, age and overall health determine candidacy. We perform lung transplants on a diverse patient population from a wide geographic area.
We are committed to doing what is best for the patient, taking survival after transplant into consideration. Advanced age (over 65 years old) is a risk for shorter survival after lung transplantation—primarily due to other illnesses. However, we have transplanted patients from age 16 to age 75.
We also perform lung transplants on severely ill patients, including those requiring life support.
Lung transplant may be the best course of treatment for the following conditions:
Emphysema/Chronic obstructive pulmonary disorder (COPD)
Pulmonary fibrosis/Interstitial lung disease
Cystic fibrosis
Pulmonary hypertension
Bronchiolitis
Bronchiectasis
Lymphangioleiomyomatosis
Sarcoidosis
Occupational lung disease
Congenital heart disease with pulmonary hypertension (heart-lung transplant)
Lorenzo's lung transplant success story
Once Lorenzo was diagnosed with idiopathic pulmonary fibrosis (IPF), the simple act of breathing became more and more difficult. But Baylor Scott & White Health acted quickly helping Lorenzo throughout the entire journey from finding a donor to undergoing surgery to making a full recovery.
Today, Lorenzo cherishes every breath he takes.
Experienced lung transplant specialists
We performed our first lung transplant in Texas in 1990 and have continued to grow our lung disease treatment expertise and experience.
Our experienced Dallas lung transplant team includes:
Coordinators
Nurses
Social workers
Nutritionists
Physical therapists
Respiratory therapists
Transplant pulmonologist
Thoracic surgeons
Cardiac anesthesiologists on the medical staff
Lung transplant leadership
Michael Duncan, MD
Chief of Pulmonary Medicine
---
Todd Grazia, MD
Chief of Transplant Pulmonology
---
Gary Schwartz, MD
Chief of Lung Transplantation and Thoracic Surgery
Baylor Scott & White transplant programs

Dallas
In North Texas, Baylor University Medical Center, part of Baylor Scott & White Health, in Dallas has one of the busiest multi-specialty organ transplant systems in the world—the Baylor Annette C. and Harold C. Simmons Transplant Institute.
Outreach locations
Teams of physicians, nurses and assistants travel to outreach clinics throughout Texas to deliver world-renowned transplantation medicine to an expanding network of communities. Both initial organ transplant evaluation and post-transplant follow-up appointments are available.