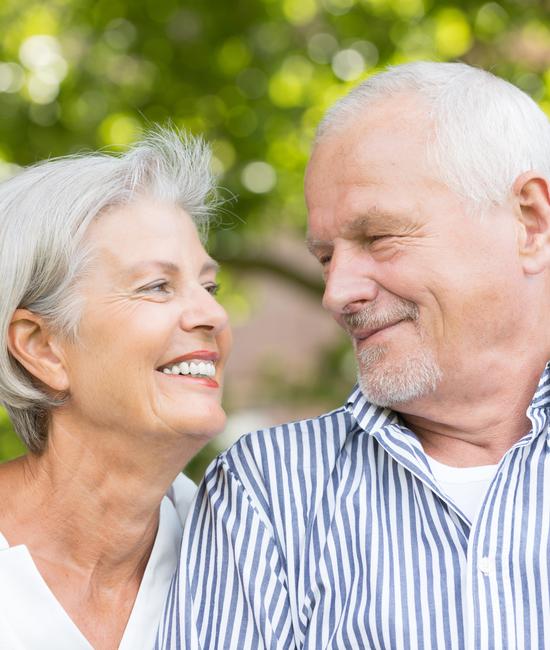 Expert care for advanced lung transplant
The Lung Transplant Program at Baylor University Medical Center, part of Baylor Scott & White Health provides advanced treatment and personalized, quality care for patients with end-stage lung disease. Since performing the first lung transplant in Texas in 1990, our team continues to be a leading force in lung disease treatment and outcomes with a four-star ranking from the Scientific Registry of Transplant Recipients in August 2020.
Our Dallas lung transplant team includes world-renowned experts in thoracic surgery and pulmonary medicine. The attentive physicians on the medical staff at Baylor University Medical Center bring a wealth of knowledge and depth of experience to the care of patients. We pride ourselves on close and ongoing communication with referring physicians, and we are dedicated to meticulous follow-up.
In addition, Baylor University Medical Center in Dallas is home to one of the busiest adult extra corporeal membrane oxygenation (ECMO) programs in North Texas and the region's only ECMO deployment program. Baylor University Medical Center is ranked as one of America's top hospitals by U.S. News & World Report.
We are actively involved in research to improve outcomes after lung transplantation. To learn more about our lung transplant outcomes.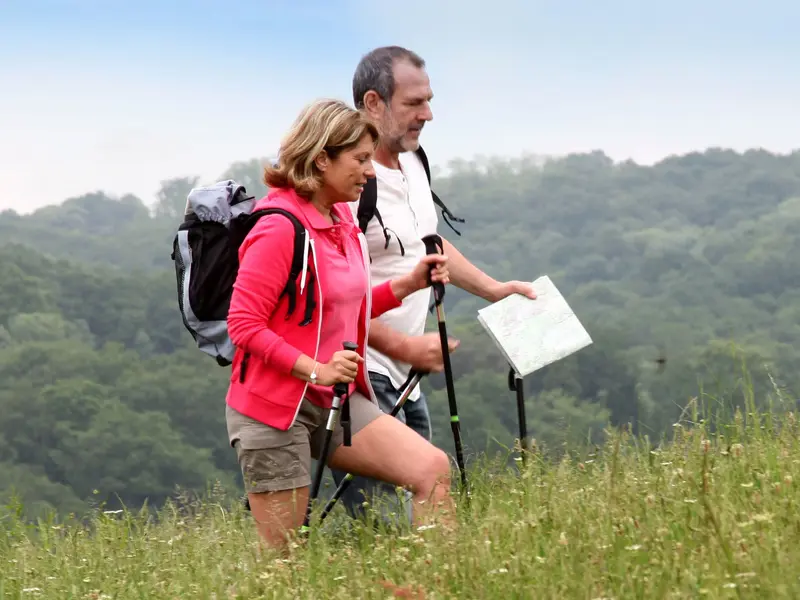 Center for Advanced Heart & Lung Disease
The Center for Advanced Heart & Lung Disease provides diagnosis and comprehensive treatment of individuals with chronic lung disease, connective tissue disease, cystic fibrosis, interstitial lung disease and pulmonary fibrosis. We perform advanced diagnostic procedures and highly specialized evaluations for the proper identification and treatment of complex lung disorders. The treatment team including physicians who specialize in advanced lung disease consults together with other medical, surgical and pulmonary rehabilitation specialists to devise a treatment plan that gives hope for our patients to receive the best possible outcome and improved quality of life.
Among the advanced treatments and clinical research provided are:
Clinical trials in the treatment of usual interstitial pneumonia (pulmonary fibrosis)
Minimally invasive lung volume reduction surgery (LVRS) for emphysema
Extracorporeal membrane oxygenation (ECMO) for severe respiratory failure and adult respiratory distress syndrome (ARDS)
Several factors determine candidacy for lung transplant
Our transplant team evaluates patients on a case-by-case basis
The patient's physiologic, or functional, age and overall health determine candidacy. We perform lung transplants on a diverse patient population from a wide geographic area. We are committed to doing what is best for the patient, taking survival after transplant into consideration. Advanced age (over 65 years old) is a risk for shorter survival after lung transplantation—primarily due to other illnesses. However, we have transplanted patients from age 16 to age 75. We also perform lung transplants on severely ill patients, including those requiring life support.
Lung transplant may be the best course of treatment for the following conditions:
Emphysema/Chronic obstructive pulmonary disorder (COPD)
Pulmonary fibrosis/Interstitial Lung Disease
Cystic fibrosis
Pulmonary hypertension
Bronchiolitis
Bronchiectasis
Lymphangioleiomyomatosis
Sarcoidosis
Occupational lung disease
Congenital heart disease with pulmonary hypertension (heart-lung transplant)
Experienced lung transplant specialists
We performed our first lung transplant in Texas in 1990 and have continued to grow our lung disease treatment expertise and experience.
Our experienced lung transplant team includes:
Coordinators
Nurses
Social workers
Nutritionists
Physical therapists
Respiratory therapists
Transplant pulmonologist
Thoracic surgeons
Cardiac anesthesiologists on the medical staff
Baylor Scott & White transplant programs

Dallas
In North Texas, Baylor University Medical Center, part of Baylor Scott & White Health, in Dallas has one of the busiest multi-specialty organ transplant systems in the world—the Baylor Annette C. and Harold C. Simmons Transplant Institute.

Outreach locations
Teams of physicians, nurses and assistants travel to outreach clinics throughout Texas to deliver world-renowned transplantation medicine to an expanding network of communities. Both initial organ transplant evaluation and post-transplant follow-up appointments are available.
Frequently asked questions about lung transplant
What are the lung transplant requirements and criteria?

Lung transplantation can be an option for people with end-stage lung disease. The following lung diseases may require lung transplant:

Emphysema
Cystic fibrosis
Pulmonary fibrosis
Pulmonary hypertension
Sarcoidosis
Scleroderma

Our transplant team evaluates patients on a case-by-case basis and focuses on a patient's physiologic age (functional age) and overall health for determination of candidacy. Older patients (65 years old) are still considered for lung transplantation after careful consideration of concomitant medical problems. The maximum age for lung transplant is 75 years old.

Is a lung transplant a possible treatment for cystic fibrosis?

Patients with cystic fibrosis whose lung disease has progressed are referred for lung transplantation. Double lung transplantation is required and can improve a patient's length and quality of life. Patients transplanted for cystic fibrosis have some of the longest predicted survival times after lung transplantation.

Is a lung transplant a possible treatment for emphysema or chronic obstructive pulmonary disease (COPD)?

A lung transplant is an option for selected patients with severe COPD. During the evaluation process, the lung transplant team will determine if a single or double lung transplant is suitable for the candidate.

What is the lung transplant process?

Following a physician referral to Baylor University Medical Center, part of Baylor Scott & White Health for lung disease treatment, a patient will undergo a series of tests and counseling to determine if he or she is a candidate for a lung transplant. A patient will have extensive medical testing of the heart, lungs and gastrointestinal system. The tests are performed at Baylor Dallas. A patient will be counseled extensively about the process of transplantation and what to expect from lung function and quality of life after transplant. A patient also will meet with transplant pulmonologists, surgeons and cardiologists on the medical staff, along with nutritionists, social workers, financial counselors and physical therapists, among others.

The Lung Transplant Selection Committee will review the results to evaluate if a patient meets the lung transplant requirements. If so, a patient will be approved and placed on the list for transplant. Once on the waiting list, a patient will be assigned a standard Lung Allocation Score (LAS). Lungs are allocated to recipients according to the lung allocation score, blood type and geographic matching between donor and recipient.

How long is the lung transplantation waiting list?

The duration a patient may wait for a lung transplant is primarily determined by illness severity—which is calculated as the Lung Allocation Score (LAS). Sicker patients with higher LAS scores are ranked higher on the waitlist. Other factors that influence recipient waitlist time include blood type, antibody profile and size.

Once listed for lung transplantation, you will be followed closely in the transplant clinic, and your score will be updated routinely to determine your sequence on the waitlist.

What is the lung transplant preparation and transplant?

Once listed, a patient must be in contact and available within a three-hour radius of Baylor Dallas for a donor offer. Our transplant coordinator will provide all instructions. If a patient lives at a farther distance, our transplant coordinator may arrange private air transportation. During the pre-transplant clinic visits, a transplant coordinator will make sure that a patient and his or her family know what to expect immediately before and after surgery. During transplantation, a coordinator will deliver regular updates to the patient's family.

After receiving the call that donor lungs have been located and the patient arrives at the hospital, he or she will be admitted and prepared for surgery. The patient will have X-rays, blood tests and additional tests. At the same time, members of our transplant team will travel to the donor's location so the surgeon can examine the donor lungs. It can take several hours to hear whether the donor lungs are acceptable. Sometimes, a transplant is canceled because the surgeon discovered a problem with the donor lungs. We hope this will not happen, but if it does, the patient will not lose his or her place on the waitlist and will likely be called again in the near future.

What is the cost for transplant?

The cost of lung transplantation is difficult to predict. Costs of medications to prevent infection and rejection continue throughout a patient's life. It is essential for patients with chronic lung disease to maintain health insurance. Out of pocket expenses vary depending on a patient's insurance plan. Our team at Baylor Dallas will work with patients and their insurance providers to help identify and manage these expenses prior to listing for transplantation.

What is life like after lung transplant surgery?

Patients who have undergone lung transplantation report a dramatic improvement in their quality of life. Following recovery from lung surgery, patients usually do not require supplemental oxygen and are able to return to an active lifestyle with considerably more independence in their daily lives. On average, full recovery and physical rehabilitation following lung transplantation surgery takes two to three months.

Immediately after transplant, the patient will be brought to the intensive care unit, where he or she typically stays for a few days. The patient will have many tubes and drains after surgery that will be removed over the first few days after transplant. The patient's pain will be controlled with intravenous and oral pain medications. Physical therapy will begin immediately after surgery in the intensive care unit. Prior to discharge, the patient will be given a list of medications with an explanation about their importance and instructions on how to take them appropriately. On average, the patient will be in the hospital for two weeks after transplant.

Once leaving the hospital, the patient's lung transplant team will manage all aspects of his or her medical care for at least the first year after surgery. At these visits, blood tests, radiologic imaging and bronchoscopy, and biopsies are performed routinely. These biopsies are performed on an outpatient basis to evaluate for rejection, a potential response of the patient's body against the transplanted lung. Blood tests are performed to monitor the levels of anti-rejection medications. After one year, we coordinate the patient's medical care with his or her primary care physician or pulmonologist. Routine visits to Baylor Dallas will continue to be necessary throughout the patient's life. Visits become more spread out as time from transplant progresses.
Patient education resources
There are a variety of support and educational resources offered through Baylor Scott & White Health and outside organizations, which can help patients and their families better understand and cope with lung disease and the transplantation process.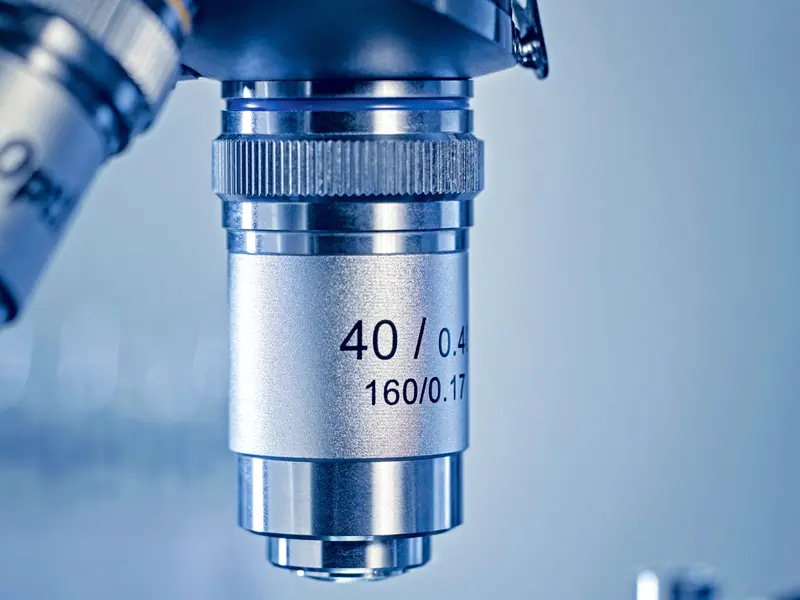 Research
At Baylor University Medical Center, patients have access to many innovative clinical trials. Our advanced lung disease and lung transplantation team is dedicated to advancing the field through a robust research program. We have multiple ongoing trials and research studies, including pharmaceutical and biologics industry-directed trials, translational clinical research studies and institutional-based clinical and translational research studies.
Areas under investigation include identification of serum markers that diagnose rejection after lung transplant and the use of novel anti-rejection medication to treat early and established chronic rejection after lung transplant. Other questions being studied relate to immune suppression, infection, lung rejection, lung fibrosis, the genetics of lung disease, the use of anticoagulation in extracorporeal support, and new pulmonary hypertension treatments and asthma therapies.