Committed to providing advanced cardiac electrophysiology care to adult patients in the North Texas region
By treating the person, not just the symptoms, the arrhythmia physicians and clinical staff at Baylor Scott & White Arrhythmia Management forge an alliance that helps ensure the health and well-being of every patient.
Insurances accepted
Baylor Scott & White has established agreements with several types of insurance to ensure your health needs are covered.
Insurance listings are subject to change without prior notice. Please call the hospital or health plan to verify coverage information before scheduling your visit/procedure.
Aetna Signature Administrators

Health Network Only

Aetna Medicare Eagle Plan (PPO)

Health Network Option

Aetna Medicare Eagle II (PPO)

Aetna Medicare Choice Plan (PPO)

Group Retiree Medicare PPO - Limited to Exxon/Mobil

STAR

CHIP

Select

QPOS

Open Choice PPO

Open Access Select

Managed Choice

Aetna Medicare Prime Plan (HMO)

Aetna Medicare Choice II Plan (PPO)

Open Access Elect Choice

Aetna Medicare Dual Complete Plan (HMO D-SNP)

Choice POS II

Open Access Managed Choice

HMO

Aetna Medicare Freedom Plan (PPO)

Aetna Medicare Value Plan (HMO)

Aetna Medicare Freedom Preferred Plan (PPO)

Blue Cross Blue Shield - (26)

Blue Essentials

Blue Premier

ParPlan

Blue Premier Access

Blue Choice

Federal Standard Option

Blue Essentials Access

TRS-ActiveCare Primary HD

TRS-ActiveCare Primary

TRS-Care Standard

TRS-ActiveCare 2

Blue Advantage - Bronze

High Performance Network

Federal FEP Blue Focus

HealthSelect

Blue Cross Medicare Advantage Dual Care Plus (HMO SNP)

Blue Cross Medicare Advantage (HMO)

TRS-ActiveCare Primary+

Blue Cross Group Medicare Advantage (PPO)

Blue Advantage Plus - Bronze

Blue Advantage - Silver

Blue Advantage - Gold

Blue Advantage Plus - Gold

Consumer Directed HealthSelect

Blue Advantage Plus - Silver

Federal Basic Option

LocalPlus

Open Access Plus

Open Access

Cigna HealthSpring

Choice Fund

Cigna Medicare Advantage

BSW Extended PPO

Point of Service Open Access

Open Access Plus In-Network

LocalPlus In-Network

American Airlines Employee Benefit Plan

First Health/Coventry - (1)

First Health/Coventry Network

ACCEL Network

Preferred Network

Accel Network

ChoiceCare

Humana Preferred

National POS

PPO

HumanaChoice (Regional PPO)

HumanaChoice (PPO)

Humana USAA Honor with Rx (PPO)

Humana Honor (PPO)

Humana Gold Plus SNP-DE (HMO D-SNP)

Humana Gold Plus (HMO)

Humana Gold Choice (PFFS)

Parkland Community Health Plan - (2)

Superior Health Plan - (6)

STAR+PLUS

Wellcare

Ambetter Core EPO - Silver

Ambetter Core EPO - Gold

Wellcare by Allwell

Ambetter Core EPO - Bronze

Superior HealthPlan - (1)

Select

Nexus ACO - Referral Required

Nexus ACO - Open Access

Core Essential

Core

Choice Plus

Choice

Charter Plus

Navigate Plus

AARP Medicare Advantage Choice (PPO)

AARP Medicare Advantage SecureHorizons Plan 2 (HMO-POS)

AARP Medicare Advantage Walgreens (PPO)

EDGE

Surest

Select Plus

Options

Navigate

UnitedHealthcare Group Medicare Advantage (PPO)

Navigate Balanced

Charter Balanced

Charter

AARP Medicare Advantage SecureHorizons Plan 1 (HMO-POS)

UnitedHealthcare Medicare Advantage Choice (Regional PPO)

All Savers

AARP Medicare Advantage Patriot (HMO-POS)

American Health Advantage of Texas - (1)

American Health Advantage of Texas HMO I-SNP

Nebraska Furniture Mart - (3)

Baylor Scott & White Health Plan - (4)

BSW Plus HMO-Group

BSW Preferred PPO Network

BSW SeniorCare Advantage HMO

2023 BSW Employee Network (SEQA & EQA)
We're sorry!
We couldn't find any results for ""
Medical services
​​​​​​​​​​​​​
Baylor Scott & White Health offers expertise and treatment options conveniently located near you.
Conditions treated
Atrial fibrillation (AF)
Atrial flutter
Atrial tachycardia (AT)
Paroxysmal supraventricular tachycardia (PSVT)
Atrioventricular nodal re-entry tachycardia (AVNRT)
AV Reentrant tachycardia (AVRT)
Preexcitation syndromes: Wolff Parkinson White (WPW)
Premature atrial contractions (PACs)
Premature ventricular contractions (PVCs)
Monomorphic ventricular tachycardia (VT)
Ventricular fibrillation (VF)
Hospital-based services
Hospital-based arrhythmia services include:
Catheter ablation of cardiac arrhythmias
Electrophysiology studies
Cardioverter defibrillator implantation (ICD)
Permanent pacemaker implantation (PPM)
Lariat procedure
Laser lead extraction
Tilt table testing
Consultation
In-office services
In-office arrhythmia services include:
Consultation
Implantable cardioverter defibrillator evaluation
Permanent pacemaker evaluation
ECG/EKG
Holter monitoring
Event and telemetry monitoring
Transtelephonic monitoring
Medication therapies and ablative therapies
Therapies used to treat arrhythmia disorders include:
12-lead ECG acquisition and interpretation
Event (loop recorder) monitoring, including mobile cardiac outpatient telemetry (MCOT)
24- and 48-hour holter monitoring
Cardiac electrophysiology studies
Radiofrequency cardiac catheter ablation
Tilt table testing assessing for POTS and neurocardiogenic syncope
Implantation of internal loop recorders (ILR)
Pacemaker implantation, evaluation and follow-up
Defibrillator implantation, evaluation and follow-up
Biventricular device implantation, evaluation and follow-up
Transtelephonic device monitoring
Laser lead extraction
Electrical cardioversion
Genetic testing
Mobile makes it easy
Just like we make it easy to get care when your child is sick or injured, our top-rated app, MyBSWHealth, can simplify keeping them healthy. The app lets you book appointments, message your pediatrician, view your child's medical records and schedule virtual same-day care from your computer, smartphone or tablet.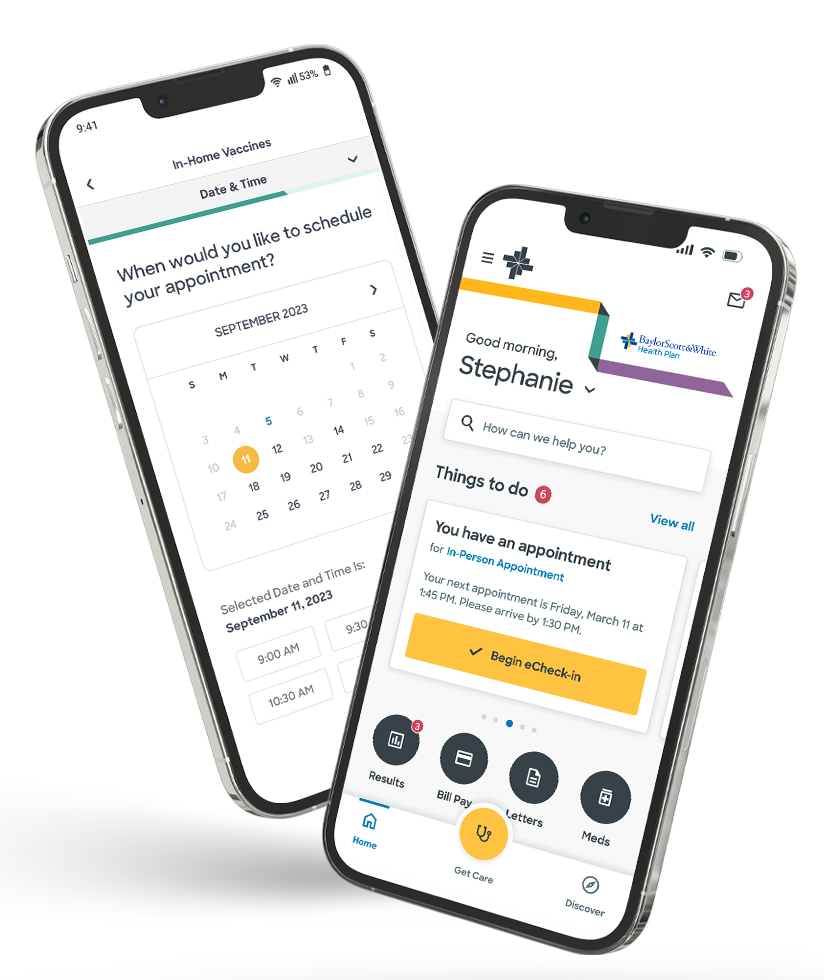 Patient forms
To ensure that your visit to our office is as convenient and efficient as possible, we are pleased to offer our registration forms online. The patient registration form may be completed electronically and printed for better legibility or completed manually.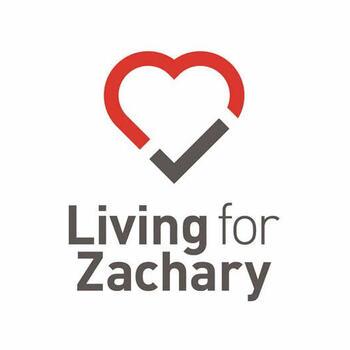 Detecting heart abnormalities in youth
The Living For Zachary heart screening is a special program created to screen youth ages 12-22 for heart abnormalities that may lead to sudden cardiac arrest (SCA).
Living for Zachary is a separate non-profit organization named in memory of Zachary Schrah, who died in 2009 from SCA.
More helpful information
​​​​​​​​​​​​​
Appointment information
Your Appointment
Our physicians specialize in treating the electrical conduction system of the heart. Due to the nature of our practice, our physicians are called upon to treat emergencies in the hospital as well as in the clinic. We cannot predict when our physicians will be called to treat an emergency patient, so please plan your day accordingly. If we have sufficient advance notice, we will call you prior to your appointment to inform you of delays. You may also call us before your appointment to see if your physician has been delayed. We will be happy to reschedule your visit if the physician is unable to see you at your scheduled appointment time.
Preparation
For your first consultation appointment in our office, please eat, drink, and take your customary medications as you normally would.
You should anticipate having an ECG done at each visit so please dress accordingly. A button-down top will allow electrodes tabs to be placed easily without requiring you to completely disrobe. Ladies, please do NOT wear full pantyhose for your first appointment, as access for placing electrode tabs will be too limited.
Patient education
Cardiac Electrophysiology
Heart Rhythm Disorders
Procedures
Informational Links
News and media
Plano doctors embed medicine-infused mesh to stop infections before they start
Doctors said between 1% and 1.5% of patients with a pacemaker or defibrillator suffer an infection within 90 days of surgery.