Specialized gynecologic care for women in Garland and Plano
At Baylor Scott & White Gynecology Specialists, we are proud to offer specialized gynecologic care for women. When a patient has a complicated issue, we are here to discuss it thoroughly, and investigate treatment options. We will work closely with you to come up with a treatment plan you find comfortable. It is our goal to have a strong relationship with you, our important partner.
Insurance accepted
Baylor Scott & White has established agreements with several types of insurances in an effort to make sure your health needs are covered.
Insurance listings are subject to change without prior notice. Please call the hospital or health plan to verify coverage information before scheduling your visit/procedure.
Aetna Signature Administrators

Blue Cross Blue Shield - (3)

Blue Essentials

Blue Premier

ParPlan

LocalPlus

Open Access Plus

American Airlines Employee Benefit Plan

ACCEL Network

Preferred Network

ChoiceCare

Humana Preferred

National POS

Superior Health Plan - (1)

Superior HealthPlan - (1)
We're sorry!
We couldn't find any results for ""
Gynecological services
Gynecological services include general gynecology and surgical solutions to gynecological problems.
Preventive services
Annual well-woman exams
Teen and adolescent care
Mammogram referrals
Bone density test referrals
Pap tests
Colposcopy for abnormal pap tests
HPV (human papilloma virus) vaccination
Birth control
Sexually transmitted infection screening
Procedures and surgeries
LEEP/Cone biopsy for abnormal pap tests
Endometrial biopsy
IUD (intrauterine device) insertion/Mirena®, Skyla™ and Paragard®
NEXPLANON insertion
Tubal sterilization
Hysteroscopy
Endometrial ablation (including the

NovaSure®

procedure)
Laparoscopy

Robot-assisted laparoscopy
Minimally invasive laparoscopy

Hysterectomy
Pelvic organ prolapse repair
Myomectomy
Oophorectomy
Treatment of some forms of urinary incontinence
Conditions treated
Abnormal uterine bleeding
Endometriosis
Pelvic pain
Polycystic ovarian syndrome
Uterine fibroids
Menopause
Infertility
Ovarian cysts
Urinary incontinence
Urinary tract infections
Sexual dysfunction
Vaginitis
Uterine fibroid solutions
As many as 70% of women will have uterine fibroids by the age of 70. This common condition causes a range of symptoms, such as heavy bleeding, pelvic pain, painful sex or periods, urinary frequency, constipation and infertility.
Factors like being African American, high blood pressure, not having children and age can put you at risk for fibroids. But every woman with fibroids is different. We offer customized treatment options to care for you, including alternatives to hysterectomy.
Fibroid treatments include:
Radiofrequency energy treatment, which treats fibroids with an incisionless, same-day procedure, allowing you to return to activities in 24 hours
Myomectomy, a minimally invasive surgical procedure that removes fibroids and is an option for women who still want to have children
Hysterectomy, including minimally invasive options that reduce pain and offer a quicker recovery
Ask the expert: Uterine fibroids
Dr. Tiffany Jackson, a minimally-invasive gynecologic surgeon at Baylor Scott & White, talks about uterine fibroids.
Mobile makes it easy
Just like we make it easy to get care when your child is sick or injured, our top-rated app, MyBSWHealth, can simplify keeping them healthy. The app lets you book appointments, message your pediatrician, view your child's medical records and schedule virtual same-day care from your computer, smartphone or tablet.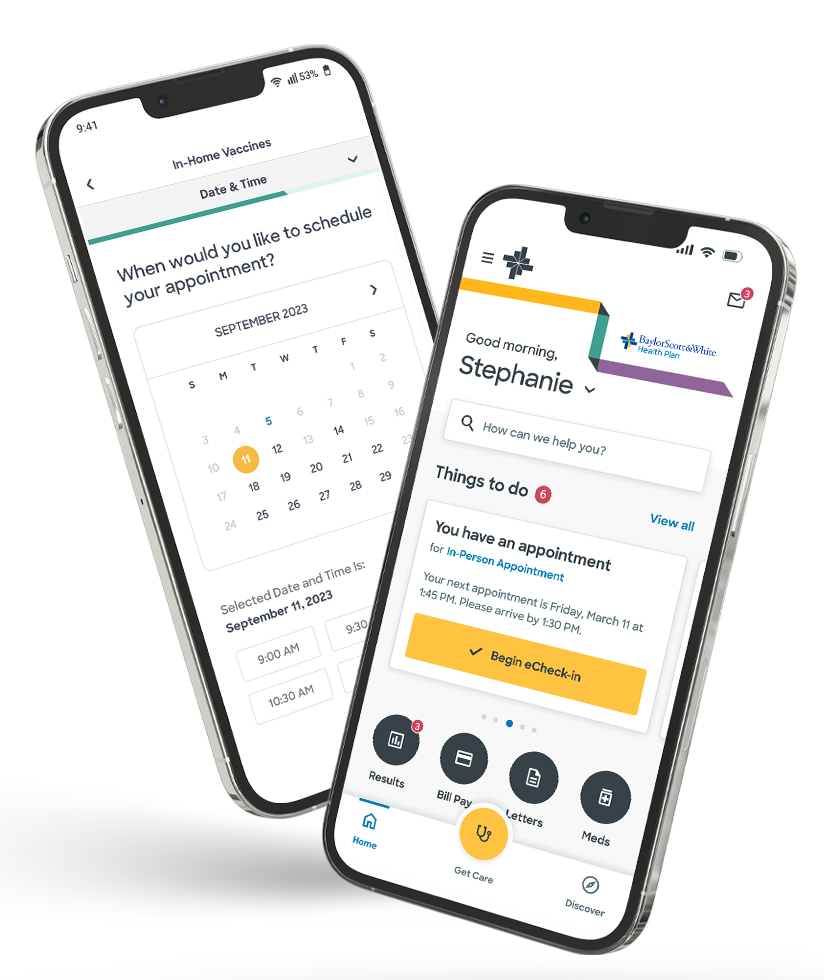 Patient forms
To ensure that your visit to our office is as convenient and efficient as possible, we are pleased to offer our registration forms online. The patient registration form may be completed electronically and printed for better legibility or completed manually.