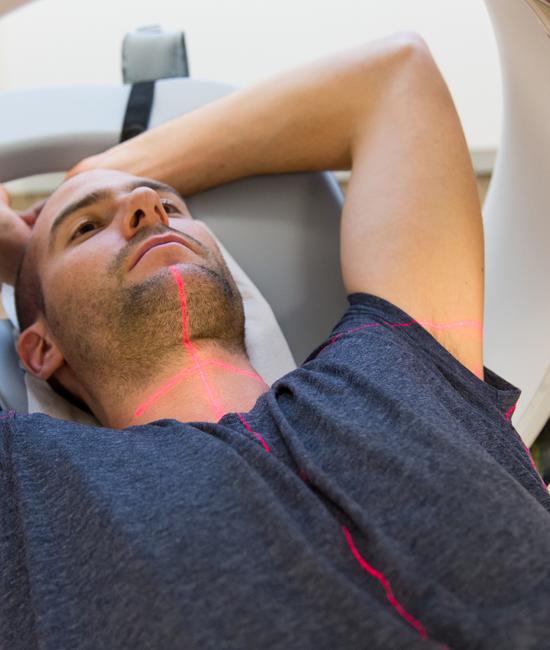 Computed tomography at Legacy Heart Center
Computed tomography (CT scan) is a valuable diagnostic medical exam that combines X-rays and computers. Often called CAT scans, CT scans have been performed successfully for almost 30 years. They are used to obtain specific diagnostic information that hasn't been provided by other imaging technologies, such as ultrasound, traditional X-ray and magnetic resonance imaging (MRI).
At Baylor Scott & White Legacy Heart Center in Plano, your CT scan will be performed on the GE LightSpeed® CT scanner that can capture exceptionally high-resolution images of vascular structures, the heart and even the heart arteries in just a few seconds.
The system provides images that will allow your cardiologist to complete a thorough, non-invasive cardiac exam that will show any blockages in the heart arteries, the pumping action of the heart, the blood flow in the heart muscle and provide a coronary calcium score that can be used to assess a heart disease risk.
Where to get treatment
Baylor Scott & White Legacy Heart Center
6601 Preston Rd
Plano, TX 75024
It is very important that you keep your appointment once it is scheduled. If you must cancel your appointment, please give the office at least 24 hours notice by calling 469.800.6300. Our testing schedule requires tight time restrictions, so please notify the office immediately if you will be late for your appointment. We appreciate your complete cooperation.
Appointment information
Please wear a two-piece outfit
Do not wear boots, jumpsuits, overalls, or a dress
Please bring your insurance card and your referral for the test if required by your insurance company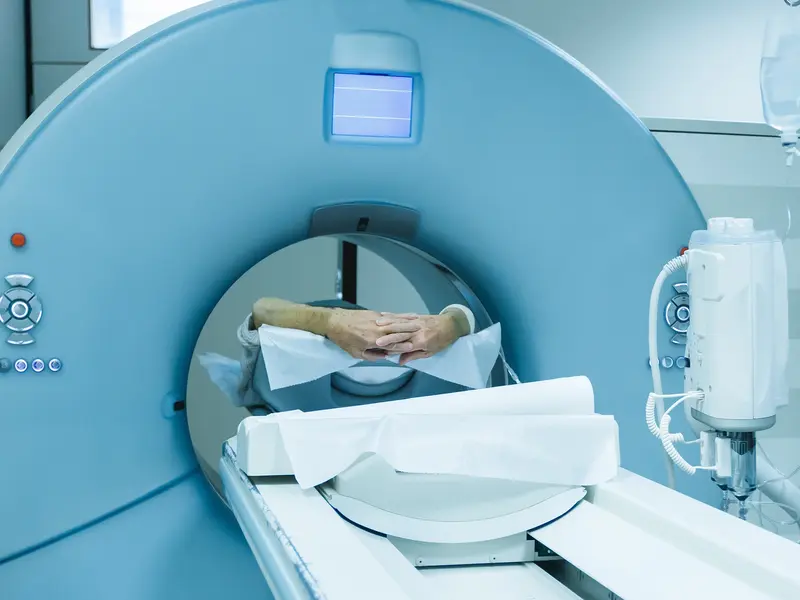 Having a CT scan
A CT technologist will escort you into the CT scanning room, where you'll see a table and a large, doughnut-shaped device called a gantry. The technologist will have you lie down on the padded table and make sure you're comfortable. You'll be asked to lie very still during the scan and hold your breath for a short time to minimize any body movement.

During the scan, you might hear a humming noise, but you will not feel anything unusual. You may feel the table move while images are being taken at certain locations of your body. The technologist will monitor you during the entire exam through a window and can communicate with you through an intercom.

The specific details of your upcoming examination will be explained fully by a CT technologist or your cardiologist.

How long will the exam take?

The actual scan portion of the exam takes only a few seconds. You will be asked to stay still and hold your breath as the CT scanner acquires the X-ray images of your body. Depending on the specific exam, the entire exam may take up to 45 minutes from beginning to end.

Are there IVs or shots involved?

Depending on the exam, a solution called "contrast" may be administered with an IV to help improve the accuracy of the examination. Because of this, it is very important to let your doctor know beforehand if you've ever had an allergic reaction to contrast, or if you have any other allergies, especially an allergy to iodine-based products or shellfish. In addition, the technologist will hook you up to a heart monitor.

Who will give me the results

Your CT images will be interpreted and a report of the findings will be sent to your physician, who will then discuss the results with you.
Are CT scans safe?
Baylor Scott & White Legacy Heart Center in Plano is dedicated to minimizing the risks associated with exposure to ionizing radiation from certain types of medical imaging procedures while supporting the benefits these exams can provide. As part of a balanced public health approach, our physicians adhere to the practice of keeping imaging exam radiation exposure as low as reasonably achievable (ALARA). Our facility uses state-of-the-art imaging equipment and employs the following gold-standard techniques to minimize patient radiation exposure:
Appropriate patient selection
We consider the patient's age, sex and radiosensitivity to select the exam that best meets the needs of the patient.
Appropriate indications
We consider the patient's total medical history as well current diagnosis to ensure that the exam requested is the best exam to diagnose the patient's condition.
Radiation reduction strategies
On all radiation producing equipment, Baylor Scott & White Legacy Heart Center utilizes the following techniques to reduce the radiation our patients are exposed to during testing:
Lead shielding of radiosensitive areas
Minimizing the area of interest for the test to that of concern only
Using attenuation modulation to minimize the radiation dose produced by the equipment
Baylor Scott & White Legacy Heart Center physicians select and order the appropriate exam for each individual and our testing staff is trained to minimize the radiation dose used during each procedure while optimizing the quality of the test. Baylor Scott & White Legacy Heart Center takes steps to reduce unnecessary radiation exposure from medical imaging by promoting the safe use of medical imaging devices, supporting informed clinical decision-making and increasing patient awareness. For more information, please speak with your Baylor Scott & White Legacy Heart Center physician.